Bucs ready to play non-NL Central opponent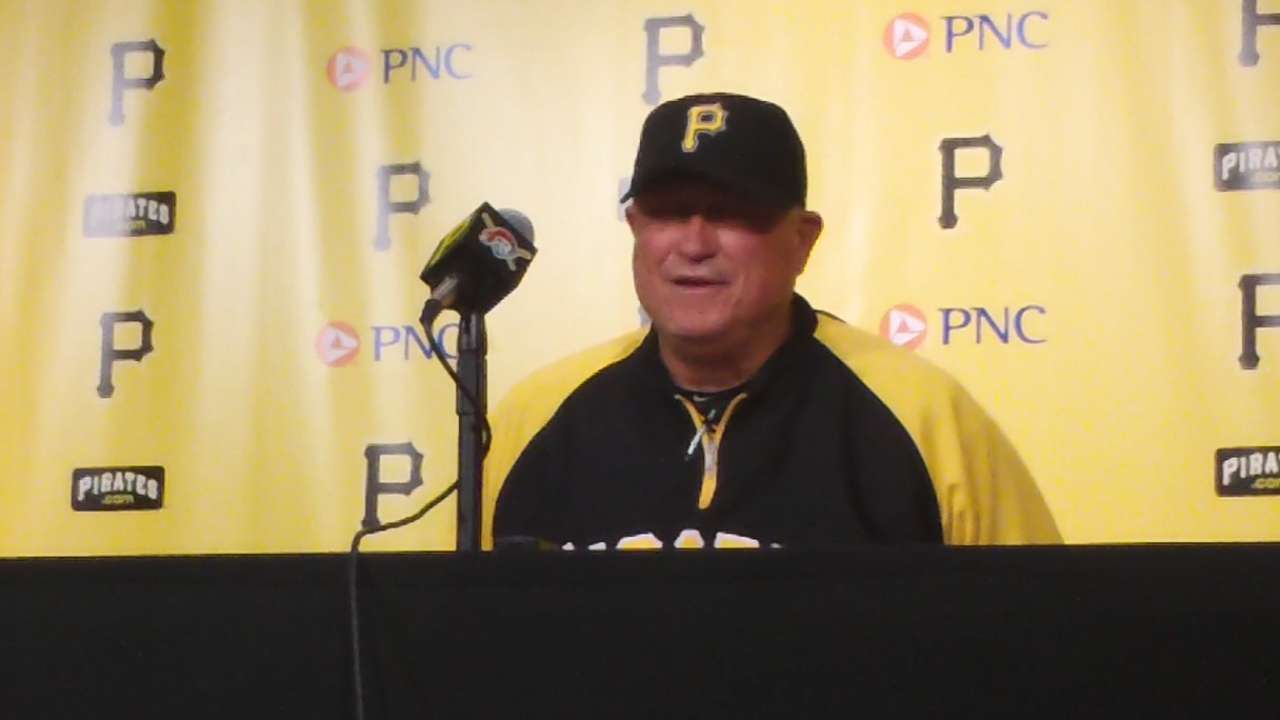 BALTIMORE -- For the first time this season and after 26 games, the Pirates will play a team outside the NL Central. Pittsburgh plays a two-game series in Baltimore against the Orioles, assuming the weather cooperates.
Tuesday's series opener was rained out, leaving the series scheduled for Wednesday and Thursday.
Yes, to wait that long is unusual. Every other team this season has already played non-divisional foes. Manager Clint Hurdle does not recall such a scenario unfolding during his years as a player or coach.
As for whether facing teams that know his squad well has been a factor in their 10-16 start, "I don't know," Hurdle said.
"You've got to play well. I know when you play well, it's easier to gauge things. When you're in the state of the game that we are right now, we're not meeting the demands of the game. When you don't meet the demands of the game nightly, you put yourself at the mercy of the game."
The Pirates enter Tuesday 14th in the National League in batting average (.221) and 10th in ERA (3.65).
"It's not so much about the competition we're playing against. It's about us playing to the best we can play," Hurdle said.
Benjamin Standig is a contributor to MLB.com. This story was not subject to the approval of Major League Baseball or its clubs.