All of Votto's hits have come on pitches in strike zone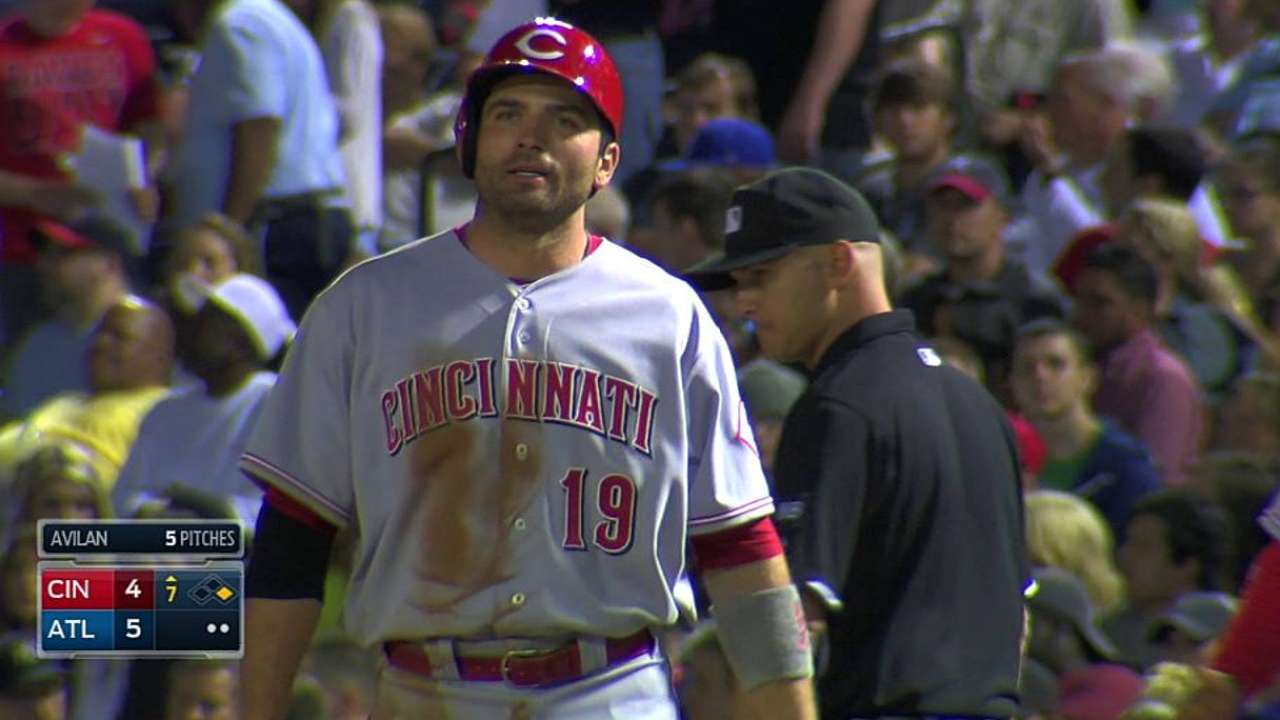 CINCINNATI -- Reds first baseman Joey Votto has long had a reputation for being patient, knowing the strike zone and waiting for the right pitch to hit. His hits this season have underscored that.
According to MLB Network research, each of Votto's 25 hits this season entering Monday has come on a pitch that was located in the strike zone. He's the only player in the league with more than 20 hits to not have at least one on a pitch out of the zone.
"There's no secret that it's what I'm trying to do at the plate. If the results confirm that, then I guess that's good," Votto said Monday.
Votto entered the series opener vs. the Cubs batting .287/.471/.438 with four home runs and 10 RBIs. His 21 walks were tied with Pittsburgh's Andrew McCutchen for the National League lead and he is third in on-base percentage.
Votto has chased 18.8 percent of pitches out of the strike zone, while the league average is just under 28 percent.
"My only focus is to constantly pick out the right pitches to swing at and put swings on it, not miss my opportunities and do that over and over and over again 162 times, and on to a World Series," Votto said.
Mark Sheldon is a reporter for MLB.com. Read his blog, Mark My Word, and follow him on Twitter @m_sheldon. This story was not subject to the approval of Major League Baseball or its clubs.