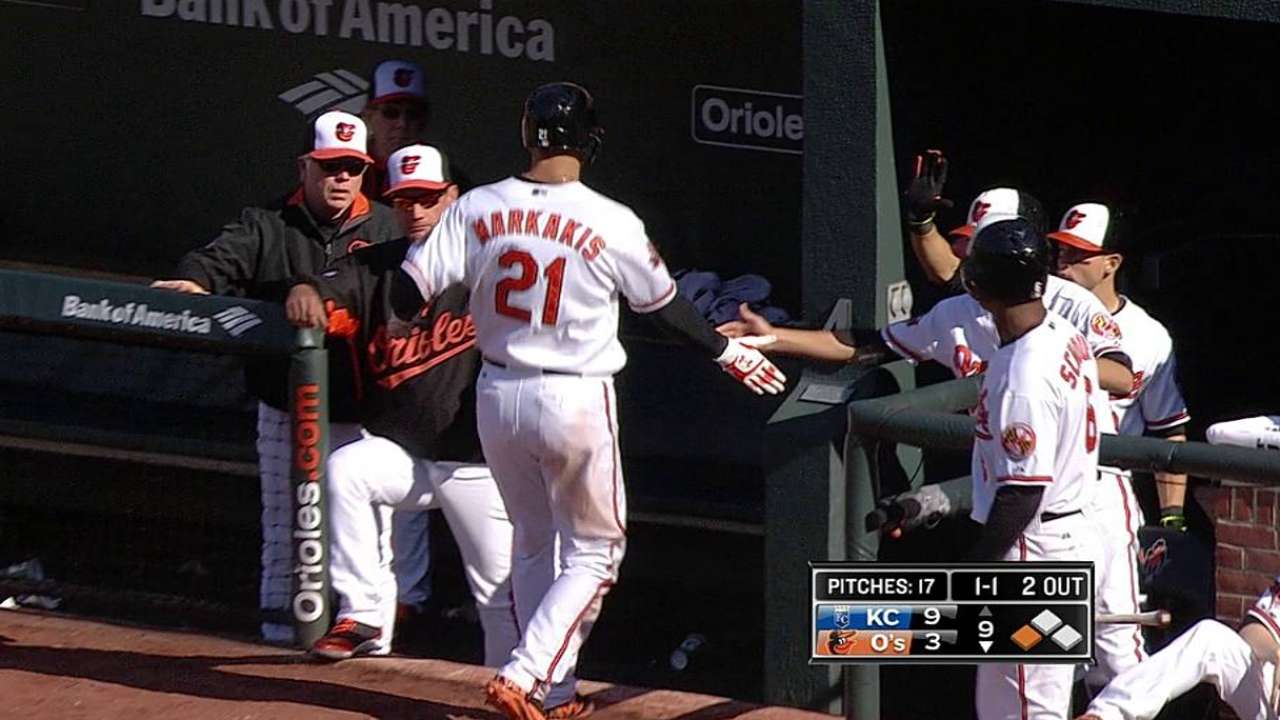 • Nick Markakis was in the starting lineup at first base on Sunday for the second straight day following the Chris Davis injury. Markakis, who went 1-for-3 and scored on a wild pitch in a 9-3 loss to the Royals, made his fifth career appearance at first and fourth start at the position.
• Showalter said Bud Norris was fine after a side session on Sunday and will make his scheduled start on Wednesday against the Pirates. The skipper also said they are going to take a look at everything on Tuesday before announcing the rotation order for next weekend's series with the Twins. Norris was testing his right hamstring, which bothered him during his start in Toronto.
• Pitcher Johan Santana will pitch in a simulated game on Monday in Sarasota, Fla. He's slated to throw three innings or 45 pitches.
Jeff Seidel is a contributor to MLB.com. This story was not subject to the approval of Major League Baseball or its clubs.