Jordan looking for bounce-back effort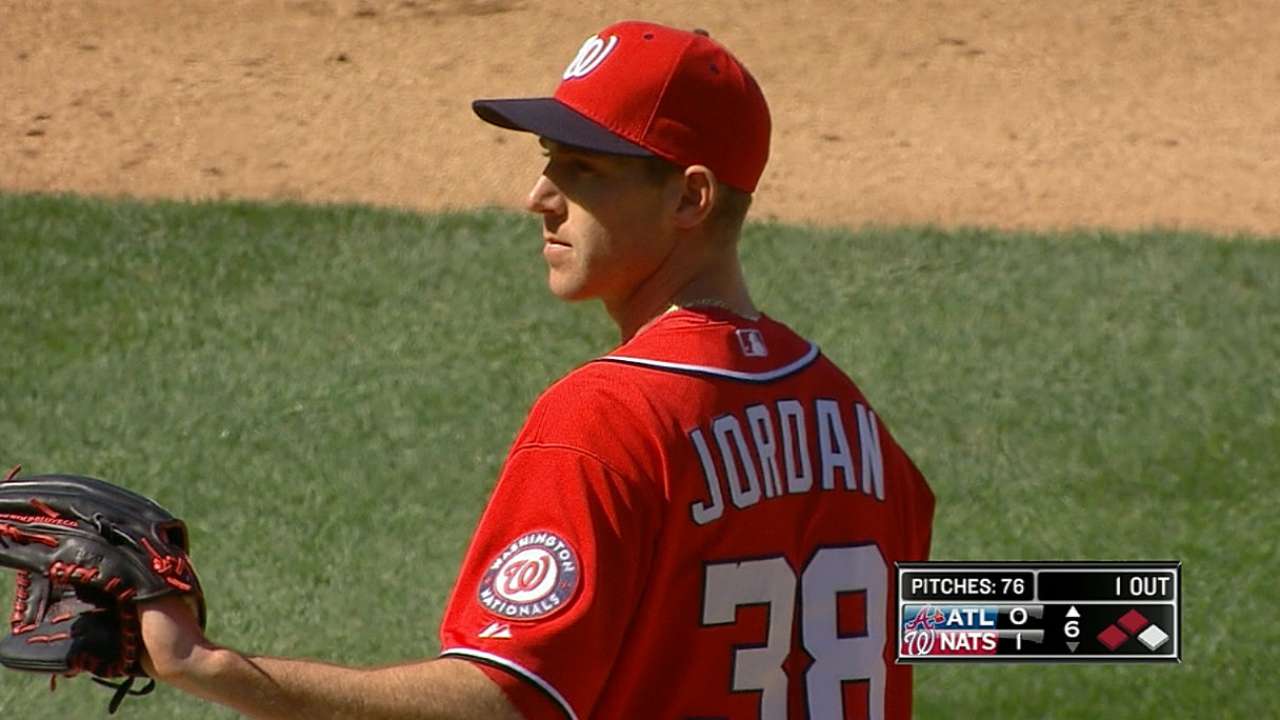 WASHINGTON -- It's been a rough April for Taylor Jordan. But Sunday's start against San Diego offers an opportunity for the young pitcher to produce in a critical situation.
Jordan is 0-3 with a 6.23 ERA in his four starts this season, primarily due to putting himself into a hole early. The first inning has been a nightmare for Jordan, as he has an ERA of 18.00 in the opening frame. He has allowed the opposition to hit .462 against him in the first.
With Doug Fister on the same schedule as Jordan during his rehab starts -- Fister will pitch on Sunday for Class A Potomac -- Jordan is likely the odd man out when Fister returns. With the Nationals looking at three off-days over the next 11 days, a poor start on Sunday could give Washington the opportunity to skip one of Jordan's next outings. But Nationals manager Matt Williams was noncommittal about that option.
"The way it's set, right now, barring some kind of change -- and I can't tell you what would change, if anything -- but everybody will go and then get an extra day," Williams said. "That's the plan."
Elliott Smith is a contributor to MLB.com. This story was not subject to the approval of Major League Baseball or its clubs.