Tanaka still feeling his way through MLB lineups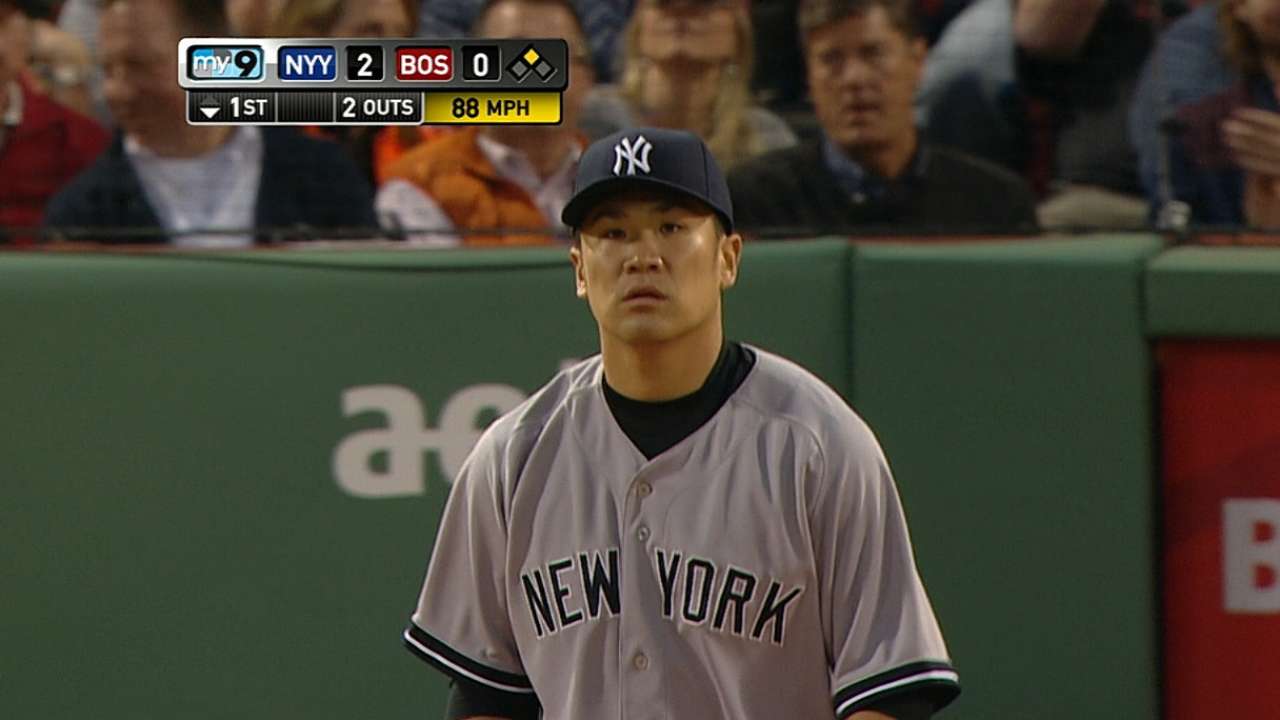 NEW YORK -- Masahiro Tanaka admits that he has little knowledge of most Major League hitters as he works his way through opposing lineups for the first time, and that applies to three-time National League Most Valuable Player Albert Pujols, whom Tanaka will likely face in the middle of the Angels' order on Sunday night.
"The truth is, I haven't had the chance to face them yet, so it's hard to make any type of assessment," Tanaka said.
So Tanaka puts his trust in his catcher, and largely relied on what Brian McCann called through his first four starts to post a 3-0 record and 2.15 ERA.
"I try to go with what the catcher wants," Tanaka said, "but in certain situations, where I definitely know what I want to pitch to this batter, I go with that."
Tanaka relies more on feel than what he sees on film in those situations, watching batters' reactions to any of the eight pitches he's thrown since arriving this offseason from Japan.
"I feel it's very important to look at the reaction of the batter, and according to that, I decide what to pitch," he said. "The first thing is, I really try to see what the catcher wants, then I pitch to that. At times, yes, I do pitch what I feel is right."
Steven Miller is a contributor to MLB.com. This story was not subject to the approval of Major League Baseball or its clubs.