Waiver wire offers value at many positions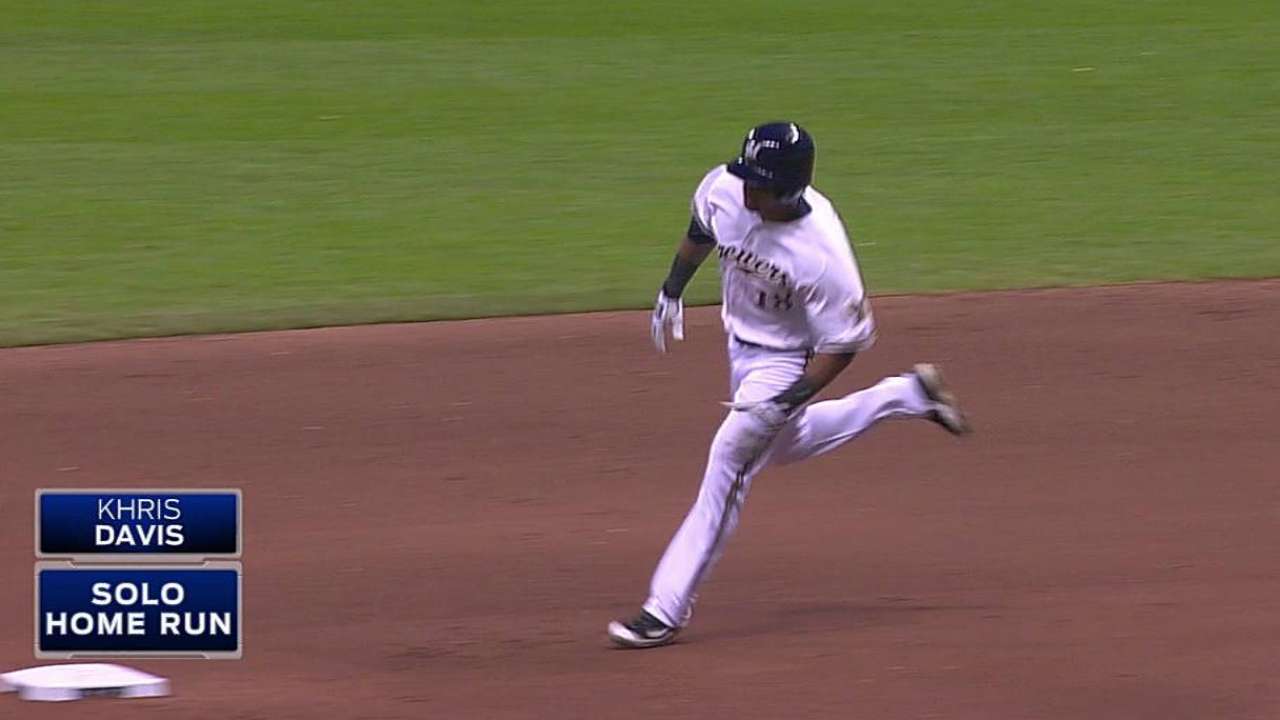 As April comes to a close, many players who started fast have begun to fade, and some early-season strugglers have started to come around. A series of rarely mentioned stopgaps dot this week's piece, as smart fantasy owners will plug short-term holes with reliable players while waiting for high-upside reinforcements to arrive.
Catcher, Dioner Navarro (Blue Jays): Navarro is sitting on waivers in most mixed leagues, but he has been quite productive from his regular spot near the middle of the Blue Jays' batting order. The 30-year-old ranks among the top five of all catchers in runs, RBIs and batting average. Rogers Centre offers a hitter-friendly home venue, and the Blue Jays are giving Navarro a heavy workload.
First Base, Lucas Duda (Mets): Fantasy owners were quick to jump on Ike Davis after his trade to the Pirates, but it is the man left standing at first base in Queens who offers more fantasy value. Duda finally has a full-time job, and he has shown the ability to hit for power (48 career homers in 1,167 at-bats) and get on base (.342 career on-base percentage).
Second Base, Omar Infante (Royals): Infante has been hitting out of the two-hole, but the Royals' slow offensive start has led to him scoring just six runs. The career .279 hitter knows how to collect base knocks, and if he stays near the top of the lineup, he should score runs and swipe a few bases.
Shortstop, Alcides Escobar (Royals): Because of his poor 2013 batting average (.234), Escobar started the season on waivers in most mixed leagues. The speedster is hitting .300, and fantasy owners will remember that he hit .295 with 35 steals two seasons ago. If he can continue to hit for average, the steals will come in bunches.
Third Base, Marcus Semien (White Sox): The return of Gordon Beckham will push Semien to waivers in many leagues. Those in deep formats should wait a week or two to determine how the White Sox will divide playing time. With Beckham and Conor Gillaspie at second and third base, the team lacks impact bats at both positions. Semien has some holes in his game, but he has already shown the ability to make big plays.
Outfield, Khris Davis (Brewers): After hitting 11 homers in 136 at-bats last season, Davis was a popular sleeper pick. But a slow start pushed the 26-year-old to waivers in some mixed leagues. He has gone deep twice in his past three games, and it's too early to write him off because of a couple of poor weeks.
Outfield, Gregory Polanco (Pirates): Smart fantasy owners will learn from the example set by George Springer earlier this month, and add Polanco right away. The Bucs' best prospect is excelling against Triple-A pitching to the tune of a .420 average, four homers and four steals in 81 at-bats. He could get the call to the big leagues in May, which would give him legitimate rest-of-season value in all leagues. Stash him now, and benefit later.
Outfield, Dayan Viciedo (White Sox): The season-ending injury to Avisail Garcia opened the door for Viciedo to play regularly, and he has capitalized on the opportunity with an American League-leading .377 average and nine RBIs in 69 at-bats. The 25-year-old has already flashed 25-homer power, and he has yet to reach his prime.
Starter, Alfredo Simon (Reds): Simon's 1.30 ERA and 0.94 WHIP will soon rise, but it's worth noting that he kept his ERA under 3.00 while working as a reliever from 2012-13. The right-hander may have figured out how to transfer his skills into a starting role, and he has favorable home starts next week, against the Cubs and Brewers.
Starter, Tyler Chatwood (Rockies): Once considered a solid prospect, Chatwood has seen his star fade, as he let down fantasy owners in recent seasons. However, the 24-year-old has a 16-to-5 strikeout-to-walk rate this season that shows he may be putting it all together. He draws two starts next weeks, against the struggling D-backs and the light-hitting Mets.
Starter, Jason Vargas (Royals): With a 1.54 ERA and a 1.00 WHIP after five starts, Vargas has shown that he can be a respectable replacement for departed free agent Ervin Santana. He draws two tough offenses next week in the Blue Jays and Tigers, but he gets them both at home in pitcher-friendly Kauffman Stadium.
Starter, Tyson Ross (Padres): Ross has been inconsistent this season, but he has lasted at least six innings in his past three starts. He has also regained his control, with four walks in that stretch. Ross will take the mound in a pair of pitcher-friendly parks next week, when he travels to San Francisco and then returns home to face the D-backs. Fantasy owners should expect a win, double-digit K's and low ratios.
Starter, Tyler Skaggs (Angels): Skaggs was added in most leagues after his outstanding initial start to the season, but a pair of unremarkable outings sent him back to waivers in many leagues. The 22-year-old allowed two runs across seven frames last time out, and he will pitch at home twice next week, against the Indians and Rangers.
Reliever, Kyle Farnsworth (Mets): It is fair to expect that a 38-year-old with limited closing experience and a 4.23 career ERA will struggle as the Mets' ninth-inning man. But Farnsworth has the stoppers' job right now, and he can help on a short-term basis in deep leagues.
Reliever, Mark Melancon (Pirates): Bucs closer Jason Grilli blew three of his first seven save chances, before landing on the DL on April 26. Grilli also posted a 5.79 ERA during an injury-plagued second half last season. Melancon continues to meet the standards of an elite reliever, with a 1.64 ERA, a 0.73 WHIP and one walk in 11 innings this year. For as long as he is allowed to work in the ninth inning, expect Melancon to be one of baseball's best closers.
Reliever, Joe Smith (Angels): Angels manager Mike Scioscia finally made a switch at closer, replacing Ernesto Frieri with Smith. Frieri continues to be plagued by the long ball, as he has allowed five homers in 9 2/3 innings. Scioscia may go back to Frieri at some point, but there is good reason to believe that Smith can keep the job, if he is given a fair chance. The 30-year-old owns a 2.99 career ERA, and he has an 11-to-3 strikeout-to-walk rate in 10 innings this season.
Fred Zinkie is a fantasy baseball writer for MLB.com. This story was not subject to the approval of Major League Baseball or its clubs.