Tigers pleased with revision of transfer rule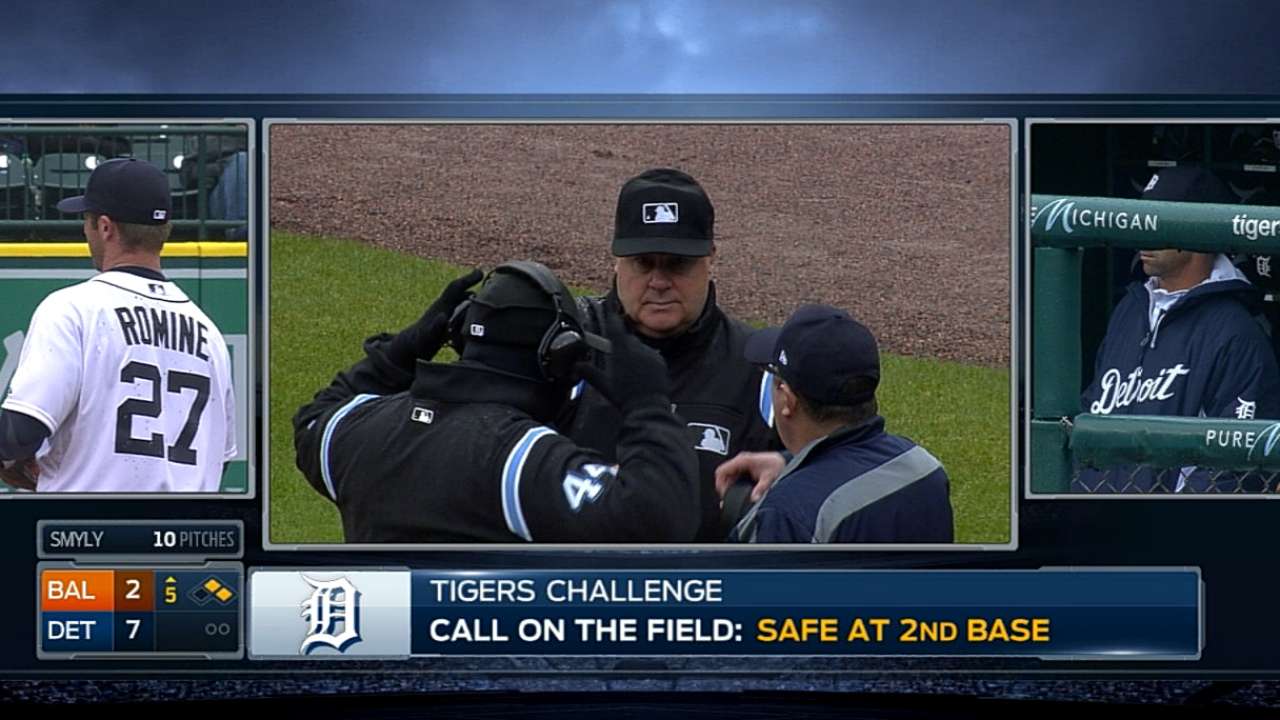 MINNEAPOLIS -- The Tigers only had one issue with the new transfer rule this season. But once was enough to convince manager Brad Ausmus that something had to change.
That change arrived on Friday, as Major League Baseball announced a clarification in the rule that determines whether a player has control of the ball when transferring it from his glove to his bare hand. Essentially, the change takes the rule back to the way it had been previously called -- that if a player drops the ball while transferring it from glove to hand, it's still considered control.
"I think they did the right thing," said Ausmus, who might have played at least a small role in convincing the league to make the change. "I think it was an unnecessary revision. I think it's more common [sense] the way the rule is written now."
The Tigers requested a replay review the first week of the season in a game at Baltimore. Shortstop Andrew Romine fumbled a potential double-play toss from second baseman Ian Kinsler off a ground ball hit by Nick Markakis. Baltimore's Steve Lombardozzi was called safe at second on the play. Ausmus challenged the ruling that Romine had lost the ball on the exchange from his glove to his hand after tagging the base. After consulting with an official at Major League Baseball's Replay Operations center, the umpires confirmed the ruling on the field.
The next week, when the Tigers traveled to Los Angeles to take on the Dodgers, Ausmus pled his case with MLB executive vice president of baseball operations Joe Torre. Torre was part of the committee that issued Friday's rule clarification.
The revision should go a long way toward eliminating most of the confusion over this rule.
"I think you'll still have some plays," Ausmus said. "The true 'did he have control' play where the second baseman is trying to catch it and throw at the same time, I think those will still probably [happen]. You might see them go either way. But the ones where the guy's clearly caught the ball, I don't think are going to be an issue anymore."
Patrick Donnelly is a contributor to MLB.com. This story was not subject to the approval of Major League Baseball or its clubs.