Collins trying to keep Mets' relievers fresh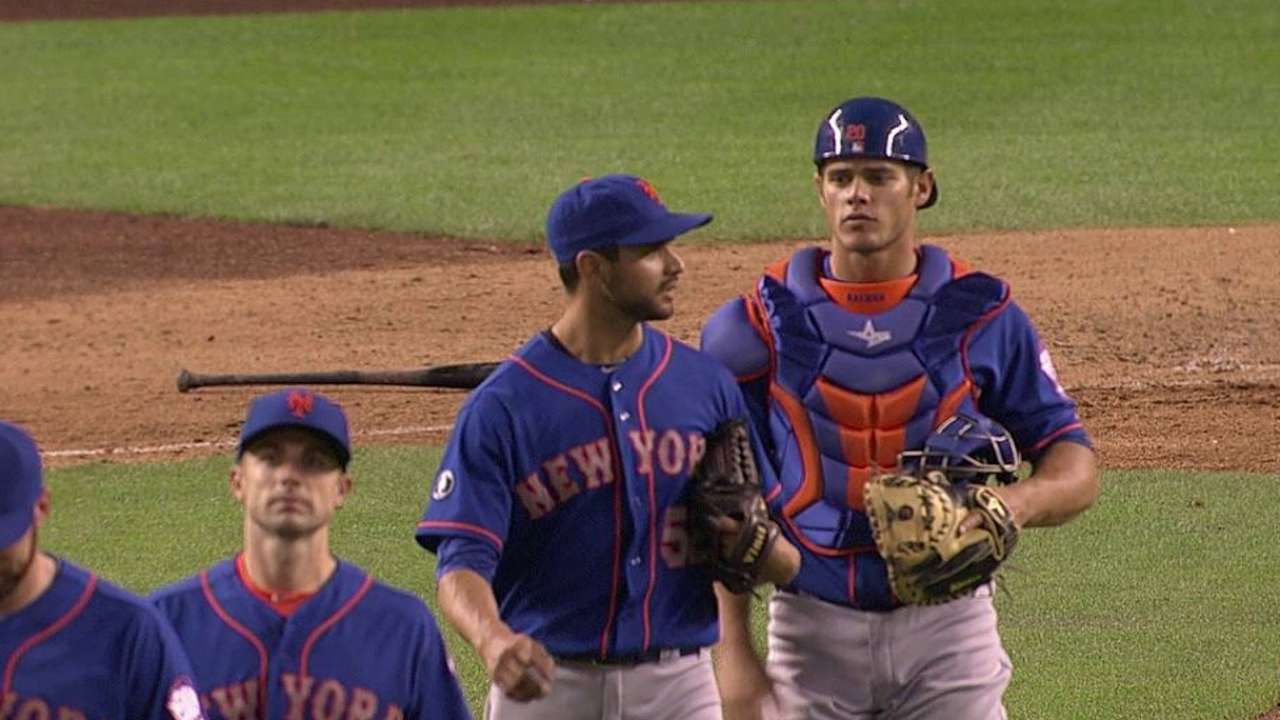 NEW YORK -- Mets manager Terry Collins has found a pair of late-inning relievers he trusts in Carlos Torres and Scott Rice.
The trick is keeping their arms attached.
Torres and Rice entered Friday's play with 12 appearances apiece, putting them on pace for 88 by season's end. Collins is eager to use that duo as often as possible, considering Torres is unscored upon in his last five appearances, Rice in his last six.
But the workload has clearly affected Torres, a starting pitcher by nature who did not begin appearing regularly out of the bullpen until last season. As a result, Collins budgeted an off-day Friday for his tired right-hander.
"He's got one of those durable arms where he likes to go out there every day," Collins said. "But we're seeing the last few games, even though his stuff is pretty good, it's not as crisp as it was [at first]. We could kind of tell he needs a day."
For Rice, who appeared in 73 games over five months last season, the heavy workload is more routine. As a lefty specialist, Rice often only faces one or two batters per night, and he has learned to be more economical while warming in the bullpen.
Still, Collins noted, he must be wary of when Rice needs a rest as well.
"You've really got to stay on top of how they feel," the manager said.
Anthony DiComo is a reporter for MLB.com. Follow him on Twitter @AnthonyDicomo. This story was not subject to the approval of Major League Baseball or its clubs.