Fisher makes powerful return for Virginia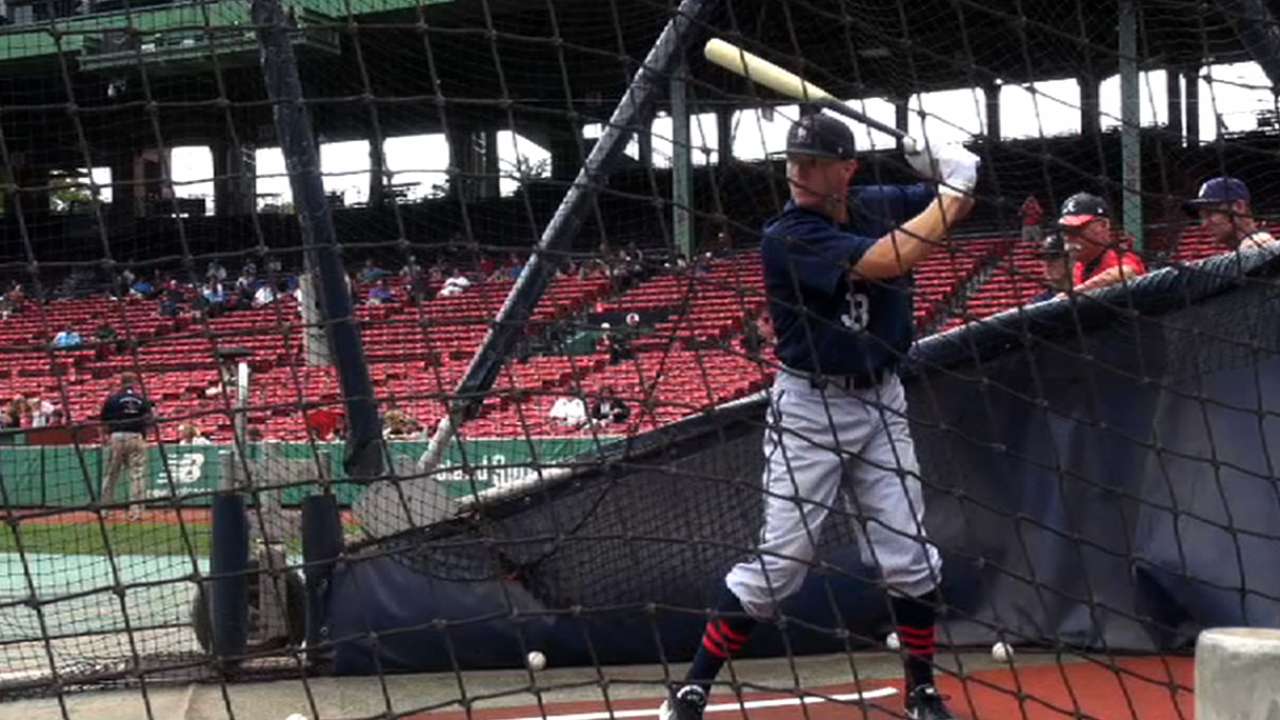 Outfielder Derek Fisher returned to the Virginia lineup this week, just in time for one of its biggest series of the season: a weekend visit to Florida State.
Fisher, who entered the spring ranked No. 15 on MLB.com's Top 50 Draft prospects list, had been sidelined since early March when he suffered a broken hamate bone in his right wrist. The injury required surgery, keeping him out of action for about five weeks.
Fisher returned to the Cavaliers lineup Sunday after a 25-game absence. After going 0-for-3 against North Carolina in his first game back, he homered in both of Virginia's midweek games.
Fisher said the injury gave him a new perspective on the game, a change which he credited with helping him make such an easy return to action.
"Keep things simple, go up and hit balls hard regardless of stats and outcomes and result," Fisher said. "Go up with a clear mind and hit baseballs hard.
"Our time at UVa is limited and we know that. Just go out there and have fun. If we play uptight and try to prove things, that's when things start to downward spiral."
The Cavaliers are getting Fisher back at an opportune time. Virginia, ranked No. 1 by Baseball America, and Florida State, No. 4, are tied with Miami for the best record in the ACC. This weekend's series will be critical to sorting out postseason seeding.
The timing of his return is beneficial to Fisher as well. Scouts will immediately get to see him against an elite pitcher, as Florida State will start right-hander Luke Weaver on Friday night.
Weaver was ranked No. 23 on that preseason list and has maintained his projection as a first-round pick. He has a 2.83 ERA and is holding opponents to a .214 batting average this season.
The Cavaliers roughed Weaver up when they faced him last season, scoring seven runs on six hits, including a two-run home run by Fisher. Still, Fisher knows how good Weaver can be and is excited to face him again.
"Luke's very blessed and he's honed his ability and done a very good job with it," Fisher said. "We'll be ready to face him at his best and have some fun this weekend."
Teddy Cahill is a reporter for MLB.com. Follow him on Twitter at @tedcahill. This story was not subject to the approval of Major League Baseball or its clubs.