Teammates Railey, Sands climbing Draft boards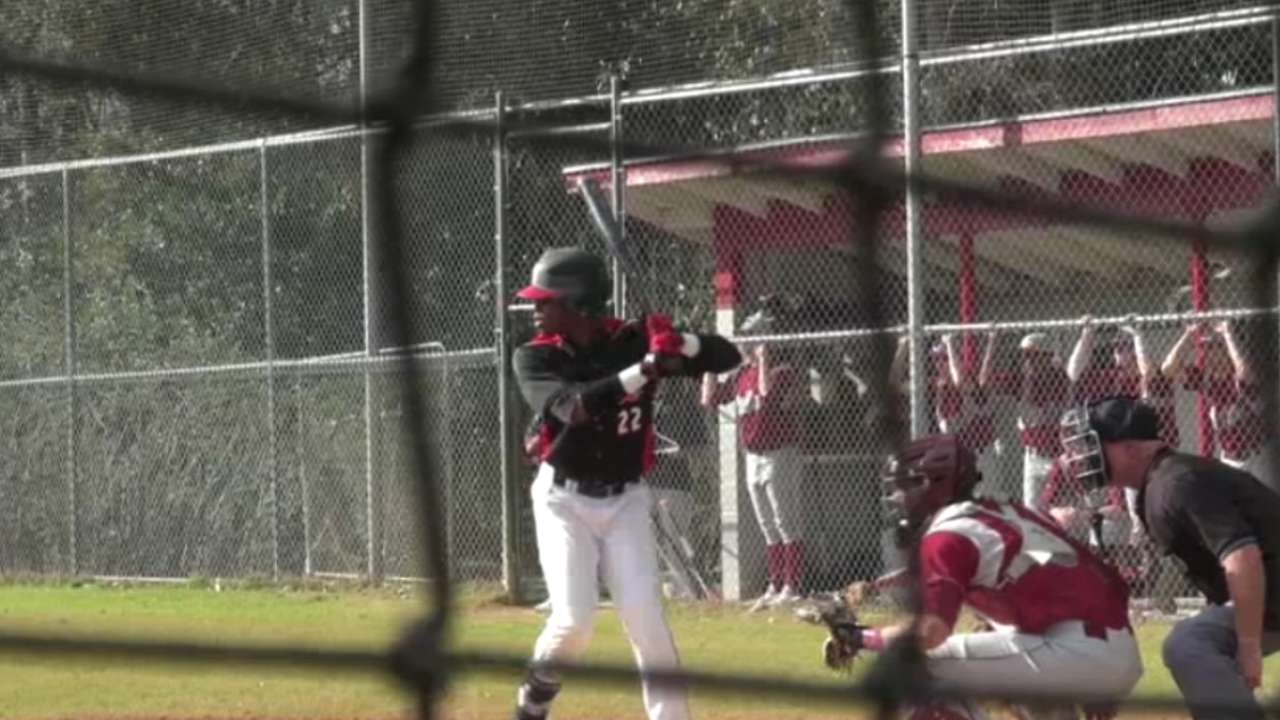 Two of the fastest rising prospects in this year's Draft class are teammates at North Florida Christian High School in Tallahassee. With excellent springs, outfielder Matthew Railey and left-hander Carson Sands, who are both committed to Florida State, have played their way into consideration for the first three rounds -- or higher -- of the First-Year Player Draft.
Railey stands out for his athleticism and his feel for hitting. While scouts wonder if he is fast enough to remain a center fielder as a professional, they think he'll hit enough to profile in a corner if he does have to move.
Improved velocity has been the key to Sands' rise this spring and he now consistently throws his fastball in the low-90s, touching 94 mph. But scouts also like his size -- he's listed at 6-foot-3, 205 pounds -- and his feel for his curveball and changeup.
Together, Railey and Sands have helped North Florida Christian to a 14-game winning streak. They are among the favorites in Florida's Class 3A and got their state championship campaign off to a good start Thursday with an 11-2 victory against John Paul II Catholic High School. Railey had three hits in the game and Sands struck out nine batters in four innings.
One area scout said a deep run in the state playoffs would only serve to boost their stock more.
"With all the attention they'll get if they go deep in the playoffs, it wouldn't surprise me if they go a little higher than where they are now," the scout said. "They should go far in the state tournament and get seen more."
Teddy Cahill is a reporter for MLB.com. Follow him on Twitter at @tedcahill. This story was not subject to the approval of Major League Baseball or its clubs.