Phils seek reliable bridge to Papelbon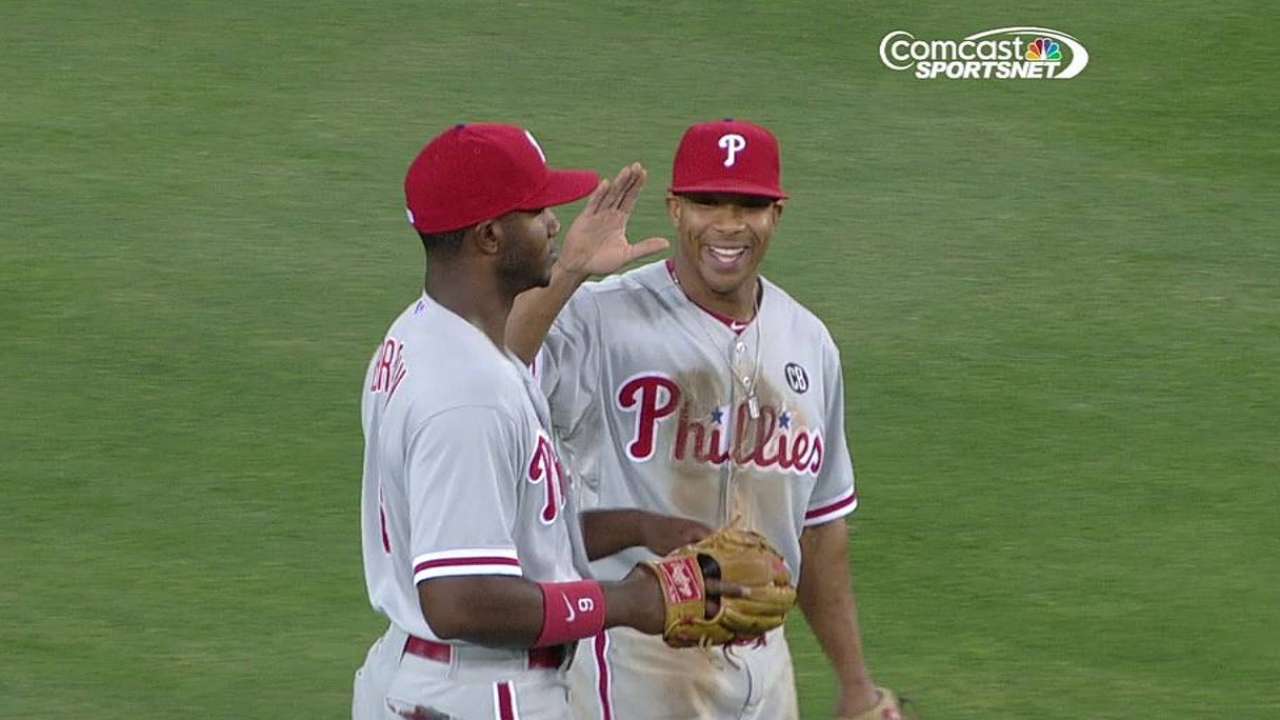 LOS ANGELES -- Another day, more bullpen discussions for the Phillies. They still can't find anybody to consistently pitch well in the sixth and seventh innings, and it bit them again in Wednesday's 5-2 loss.
"It's been talked about," manager Ryne Sandberg said. "It's been addressed. A number of guys have been given opportunities.
"That's been the case up to now. A lot of guys have had chances. We're trying to get the right combination. A lot of guys have had ups and downs."
Any reliever who comes out of the 'pen throwing strikes and mixing pitches as the club tries to get the ball to closer Jonathan Papelbon will become an instant hero to Sandberg, pitching coach Bob McClure and the rest of the Phillies.
The Phils' 5.64 bullpen ERA heading into Thursday was the worst in the Majors, just below the Tigers (5.63) and White Sox (5.47).
Scott Miller is a contributor to MLB.com. This story was not subject to the approval of Major League Baseball or its clubs.