Melky's production outpacing AL, surprising few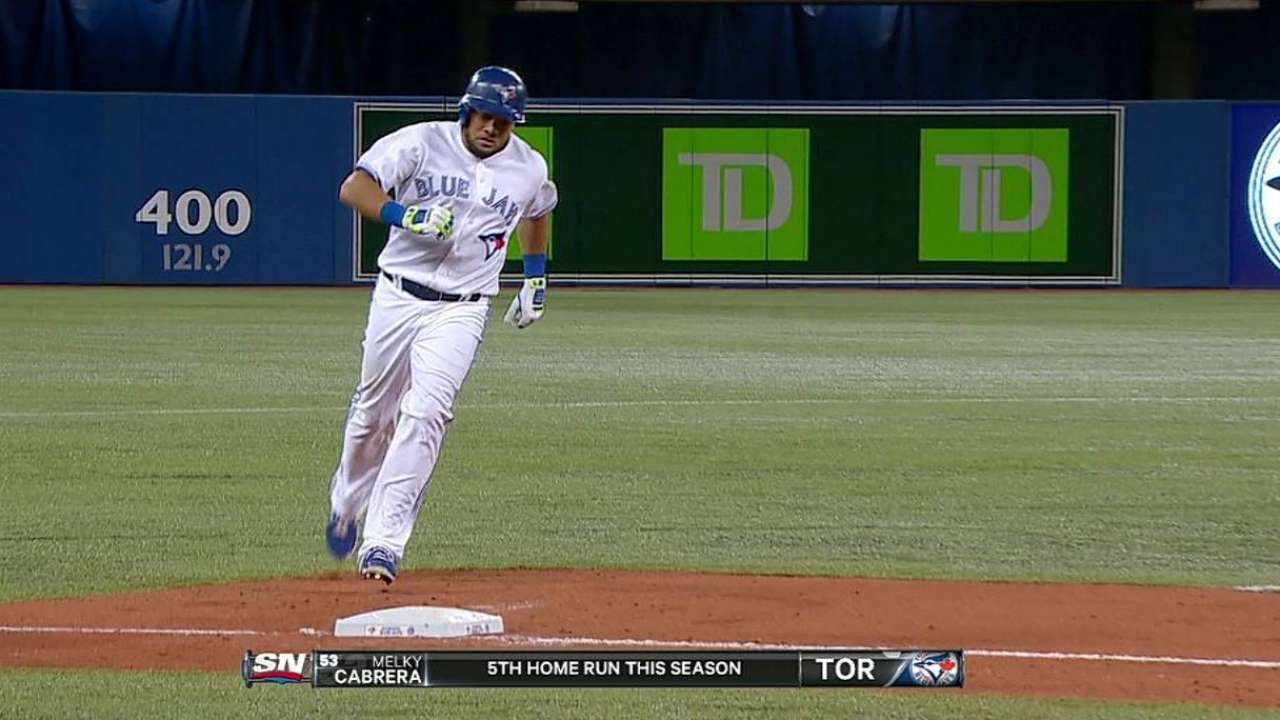 TORONTO -- Melky Cabrera continues to impress, but not surprise. Toronto's No. 2 hitter has shot out to a hot start a year after his production was severely hampered by a benign tumor near his spine.
Cabrera had hits in all but one of his 21 games entering Thursday night's contest against the Orioles. The 29-year-old outfielder led the American League in hits with 34 and total bases with 57. Mixed with his .355 batting average for the month, Cabrera's numbers are a huge improvement over his April statistics last season, when he posted a .241 average with 26 hits.
Manager John Gibbons said Cabrera was performing at the level the team expected he would when they acquired him in 2013.
"The doctor gave us the indication that once you get that tumor out of there, it's going to be fine," Gibbons said. "I've always seen him as a good hitter."
Even though Cabrera is producing at a higher rate so far, the Blue Jays have not noticed a change in the way he goes about his business, even when he was dealing with his unfortunate health problems last season.
"He's like this good, bad or ugly," Gibbons said. "He has fun playing, and he never gets down on himself. You never see him down in the dumps. You can't tell if he's in a hitting streak or on a long [hitless] streak."
Jamie Ross is an associate reporter for MLB.com. This story was not subject to the approval of Major League Baseball or its clubs.