Asche loses more time to Galvis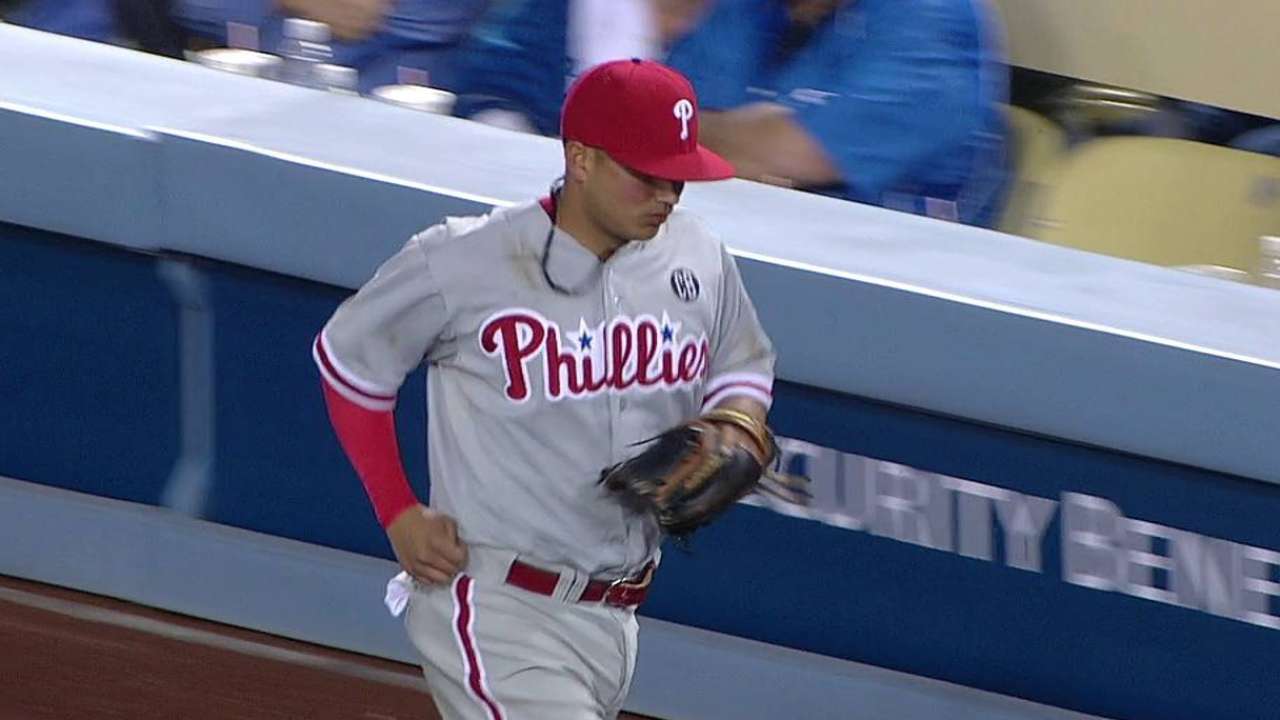 LOS ANGELES -- Cody Asche started eight of the season's first 10 games, but just five of the past 11.
That included Wednesday's game against the Dodgers at Dodger Stadium, his third consecutive game on the bench. Phillies manager Ryne Sandberg chose Freddy Galvis to start at third base.
"I'd say some of the biggest improvements we've made the last three games is solid pitching and solid defense," Sandberg said. "Freddy has been a part of that, so he finds himself in the lineup. Freddy has been part of making plays and solid defense. Pitching and defense gives you a chance to win."
Galvis has just one hit in 18 at-bats for a .056 batting average in seven games, while Asche is hitting .196 (9-for-46) with two doubles, one home run and three RBIs in 17 games. Asche was the team's Opening Day third baseman and viewed as a potential everyday player, but it is trending away from that.
Asked if he might need to talk to Asche about his current situation, Sandberg said, "I don't need to because I already have. I just told him to be ready to go in any capacity. The biggest change in the last three games is quality pitching and good defense behind. Freddy has been a part of that combination for the last three games."
And Galvis' offense?
"He's hit some balls good," Sandberg said. "His role on the team as an offensive player is doing the little things and staying on top of the ball. He's an average or average-plus runner. He needs to just use the whole field and not get too big with his swings. He's hit some good balls and hasn't had anything to show for it. He has the ability to put the bat on the ball and be a situational guy. I see that coming with some added at bats."
Todd Zolecki is a reporter for MLB.com. This story was not subject to the approval of Major League Baseball or its clubs.