Myers' throws reflect new strength program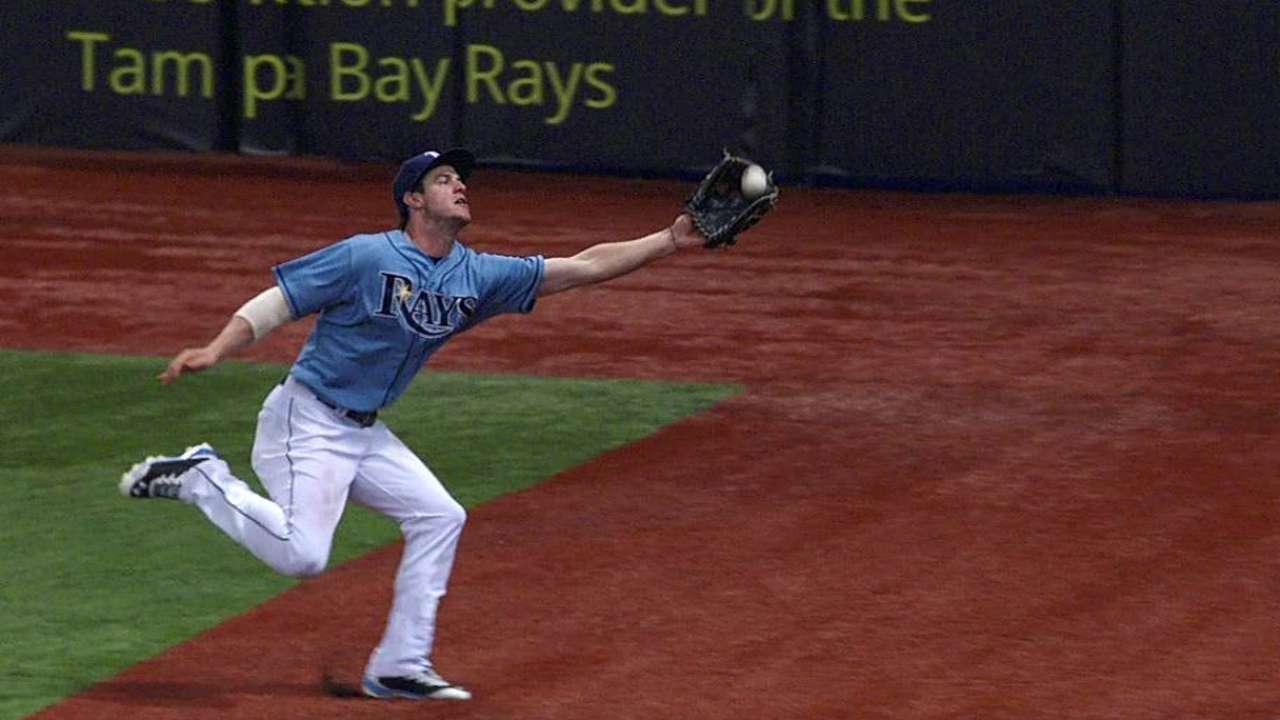 ST. PETERSBURG -- Wil Myers' throws have been noticeably stronger and more accurate this season. It turns out that Myers experienced soreness in his shoulder for most of the 2013 season.
"The shoulder muscle at the back of my [throwing] arm, it was just sore every single day," Myers said.
During the offseason Myers went through a strengthening program.
"I did a lot of a lot of rehabbing on my right [scapula]," Myers said. "There was not much strength there. I worked on that. And now I'm long tossing once a series here. I can tell a big difference."
In addition to the strengthening program, Myers follows a strict regimen with coaches Dave Martinez and George Hendrick. Drills include treating 15 minutes of batting practice like it's the game, long tossing and throwing to bases.
"I stay on him about throwing long toss all of the time and getting at least 10 minutes of doing long tossing," Martinez said. "They've been doing it at least twice a week. [Head athletic trainer] Ron [Porterfield] and the trainers, has been on our shoulder program. He did say he feels a lot better. He's throwing really well. I keep telling him, just as long as you keep with the program, you're only going to get better."
When asked if he had been pleased with the results, Myers smiled: "Absolutely."
Bill Chastain is a reporter for MLB.com. This story was not subject to the approval of Major League Baseball or its clubs.