A's lineup back to full strength with Crisp, Cespedes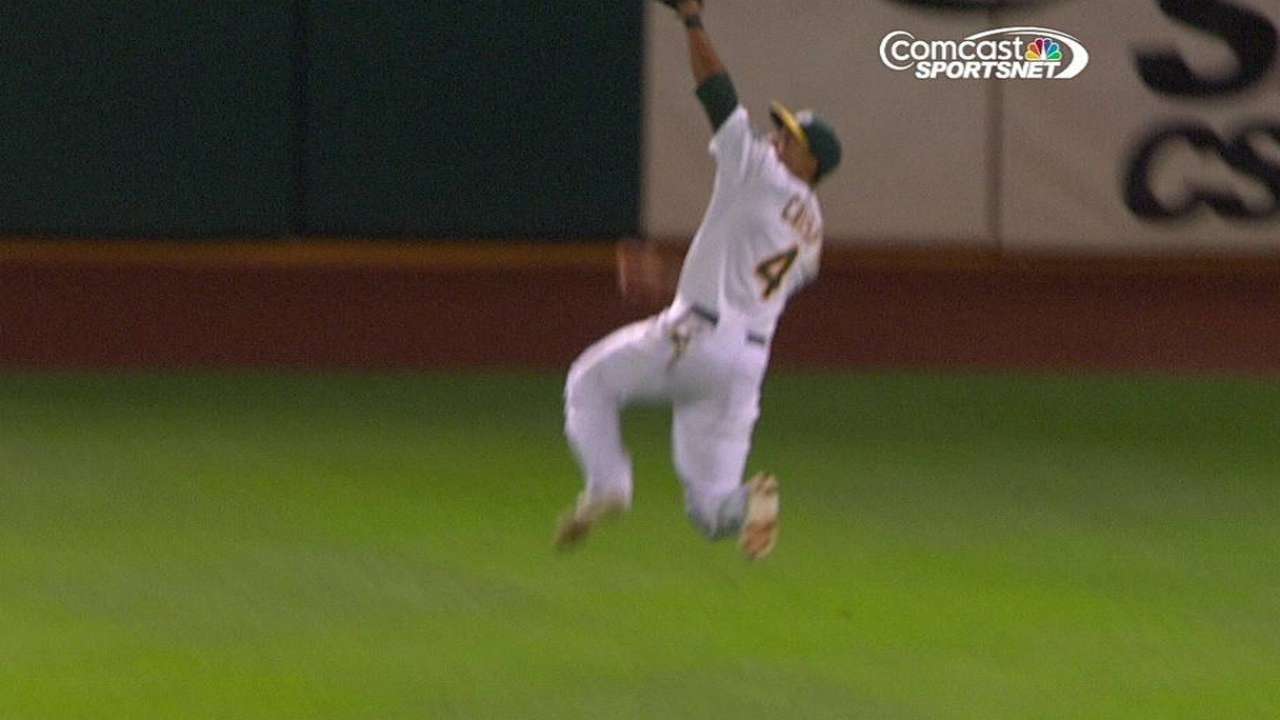 OAKLAND -- The A's lineup was back to full strength on Tuesday after the team suffered slight injury scares in recent contests.
Coco Crisp led off and started in center field after injuring his right ribs while diving for a fly ball on Monday, while Yoenis Cespedes batted fifth and played left, two days after aggravating his bruised right heel.
"Little nicked up," Oakland manager Bob Melvin said of his two stars on Tuesday. "Ces, once he got here yesterday, was lobbying to start. … Both of them are good to go today."
While Cespedes' heel injury has been a nagging problem since the first homestand of the year, Melvin said Monday marked the second time this season that Crisp injured his rib-cage area. Crisp laid out full extension on a fly ball hit by Leonys Martin in the sixth inning, but came up just short before grimacing and grabbing his right side. Still, Crisp stayed in the game and played all nine innings.
Melvin said X-rays taken Monday night were negative but that he wants to monitor Crisp's health closely. The veteran is a key sparkplug to the offense when available, but has already missed five games this year due in large part to a sore left wrist. For now, Melvin plans on giving Crisp the day off Wednesday with the short turnaround for a matinee.
"This is a guy, based on our experiences here with him, he plays at a very high level and plays hard," Melvin said. "He's always diving on the ground and we've got to be sure he's healthy to get through a season."
Alex Espinoza is a contributor to MLB.com. This story was not subject to the approval of Major League Baseball or its clubs.