Miggy continues work with early batting practice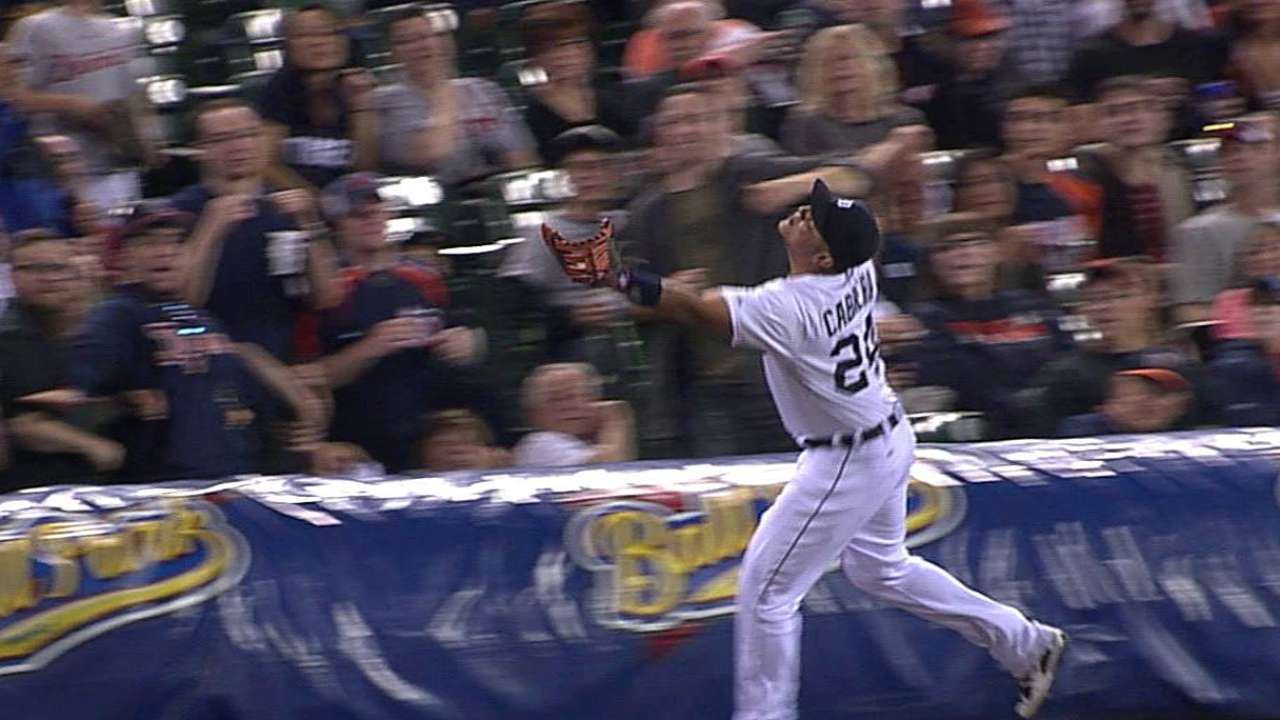 DETROIT -- Miguel Cabrera was among the Tigers hitters taking early batting practice Monday afternoon, trying to get his swing down with more repetitions. He has made progress with it over the past week, hitting more line drives to center and right field, but has struggled to translate it into hits.
Monday's series opener against the White Sox brought better swings, but similar fortunes. He had a pair of flyouts to the deeper parts of center and right field his first two times up before grounding out up the middle.
"His first two at-bats were 800 feet worth of outs," manager Brad Ausmus said. "In a lot of ballparks, that's two home runs. He struck those balls well and really hit the ball up the middle well, it's just the second baseman was shifted over. If we're playing in a lot of parks, he's 3-for-3 with two homers right there.
"Those are the best swings I've seen the last few games from him."
Cabrera's 0-for-4 game dropped his batting average to .206 after going 1-for-11 with three walks and four strikeouts during the three-game series against the Angels. He has had worse April slumps, including an 0-for-21 stretch two seasons ago, but mitigated the impact by heating up immediately afterward.
Both Cabrera and Ausmus have said Cabrera physically is all right after coming off core muscle repair surgery last fall.
"I don't want to say 'I believe' -- I know Miggy's going to be fine," Ausmus said.
Cabrera has hit the White Sox well the past three seasons after struggling against them for the first three years of his Tigers tenure.
Jason Beck is a reporter for MLB.com. Read Beck's Blog and follow him on Twitter @beckjason. This story was not subject to the approval of Major League Baseball or its clubs.