Gearrin elects to have Tommy John surgery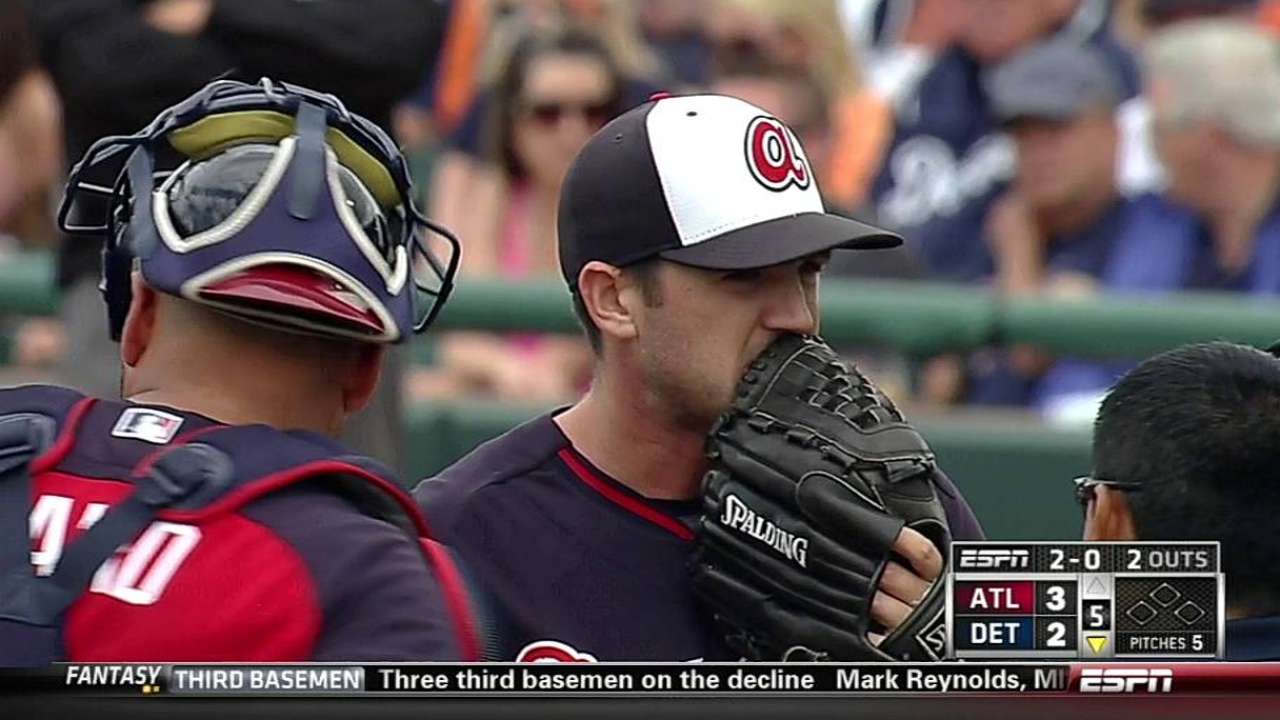 ATLANTA -- After hearing three similar opinions regarding a partially torn ligament in his right elbow, Braves reliever Cory Gearrin has resigned himself to having to undergo Tommy John surgery.
Now headed toward a lengthy recovery process, Gearrin is glad he was thorough.
"So much of this recovery process is going to be psychological," Gearrin said. "I really just wanted to be 100 percent going into this -- about the operation -- and then headed into recovery as well. I feel good having gotten all the information I needed to get."
Gearrin met with Atlanta team orthopedist Dr. Xavier Duralde, Dr. James Andrews and Mets team orthopedist Dr. David Altchek. Although each visit carried some expectation of hope, Gearrin said he "kind of knew early on" that he would need surgery.
"Continuing the process to get insight was more about just making sure I covered all my bases," Gearrin said, "and I felt good about what I was doing moving forward."
The sidearmer said the MRI showed the tear was just a "one-pitch thing," and the sudden nature of the injury caught him off guard.
"I had never had any elbow issues in the past," Gearrin said. "For it to kind of happen like that is definitely surprising, but that's the way it happens sometimes."
Gearrin, who will turn 28 on Monday, has not decided who will perform his surgery or where he will undergo rehab, but he hopes to end up in Atlanta.
"I've got a locker and a parking space, so hopefully, they let me keep coming around," Gearrin said. "Any time the team's here, I would love to be here. I want to be a part of this team, a part of this winning season."
Joe Morgan is an associate reporter for MLB.com. This story was not subject to the approval of Major League Baseball or its clubs.