MLB.com Columnist
Jim Callis
Reed stars both ways for Kentucky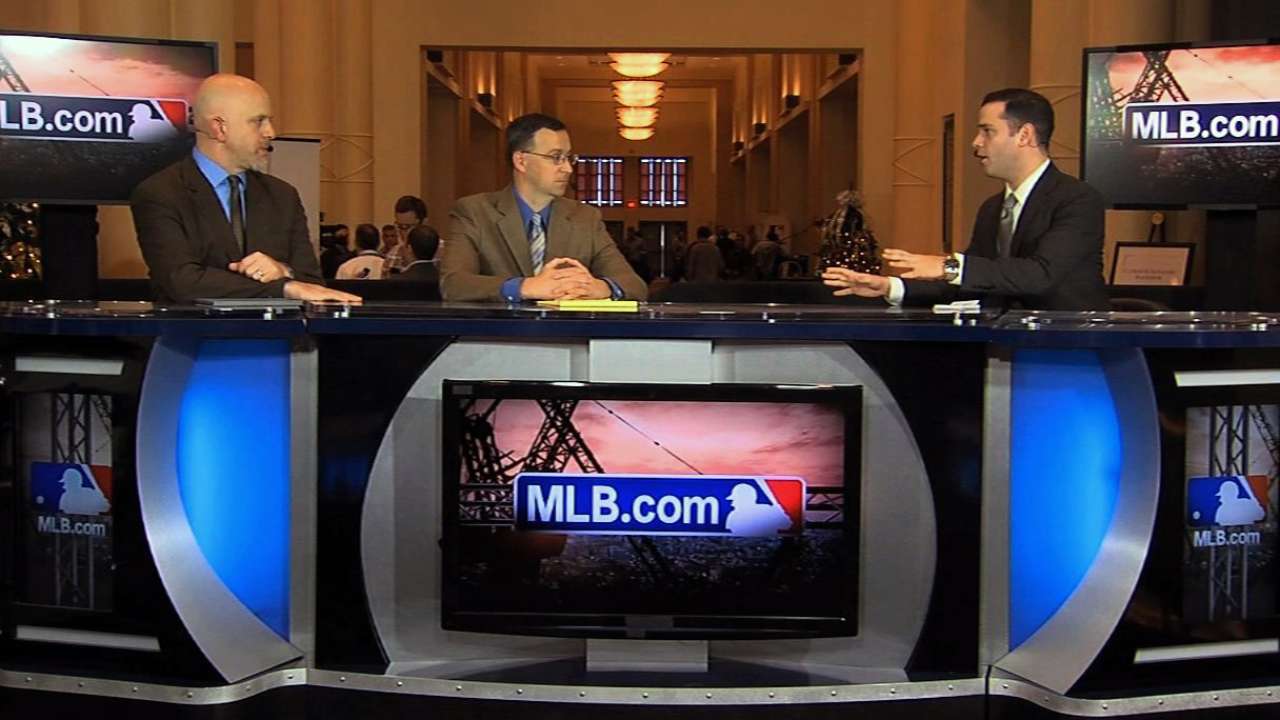 No college player had a better weekend than Kentucky's A.J. Reed. On Friday night, he threw seven shutout innings to beat Florida and hit a solo home run to provide all the support he needed. After shifting to DH on Saturday and Sunday, he went deep in both games and finished the series 8-for-12 with six RBI.
Reed might be having a better season than any college player, too. He's hitting .377/.507/.781 after 32 games, ranking second in NCAA Division I in homers (12) and slugging, fourth in RBI (39) and fifth in total bases (89). In eight starts on the mound, he has gone 6-1, with a 1.93 ERA and 32 strikeouts in 56 innings.
The Mets drafted Reed as a left-handed pitcher in the 25th round three years ago out of Terre Haute (Ind.) South HS. This time around, he'll almost certainly get popped as a lefty-hitting first baseman and probably go in the second round.
"As far as college position guys with power, they're not a dime a dozen," an area scout said. "I like him as a hitter. He finds the barrel, somehow, someway. He's not getting fooled up there. He's got good hands and I like the power. He's an advanced college hitter."
Reed isn't a bad athlete at 6-foot-4 and 240 pounds, but he doesn't run well enough to play a position other than first base. Though he has been effective as the Wildcats' No. 1 starter and some scouts preferred him on the mound coming into the season, he profiles better as a hitter.
"He's get his fastball up there at 90-91 mph and touch 92, but by the third inning he's throwing 88-89," the scout said. "It's nothing overpowering and it's long and hitters see it pretty good. His curveball is slurvy and it's a touch below-average pitch most of the time. He's more of a good college pitcher."
Jim Callis is a reporter for MLB.com and writes a blog, Callis' Corner. Follow @jimcallisMLB on Twitter. This story was not subject to the approval of Major League Baseball or its clubs.