MLB.com Columnist
Jim Callis
Draft prospect Finnegan winning again for TCU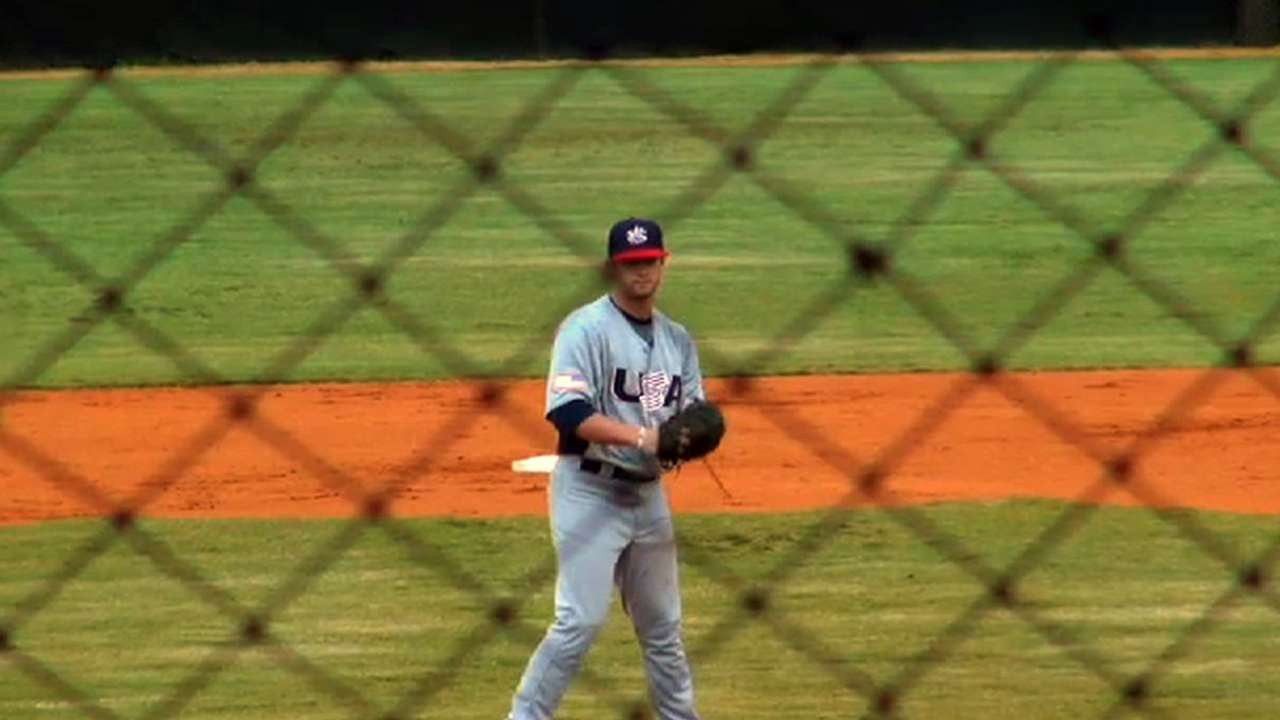 Texas Christian left-hander Brandon Finnegan couldn't buy a win as a sophomore. He surrendered two runs or less in eight of his 15 starts last year yet finished with an 0-8 record.
This season, Finnegan consistently has dominated college hitters and has the victories to show for it. Even after a no-decision on Friday against West Virginia, he has gone 5-2 through eight starts. He currently ranks second in NCAA Division I with 80 strikeouts and third with 12.8 whiffs per nine innings, and he has posted a 1.60 ERA while limiting opponents to a .179 average.
According to an area scout who has seen him three times this year, Finnegan's stuff hasn't changed much from 2013 to 2014 but his command has.
"He'll touch 97 mph and he sits at 93-95," the scout said. "He topped out a 95 on Friday for me. His slider is good. His changeup has gotten better, but it's confidence and throwing strikes. He's ahead in the count, and that makes a difference."
Finnegan has cut his walk rate from 3.2 per nine innings a year ago to 2.4 this spring. His low-80s slider improved when he spent the summer facing quality competition with Team USA and in the Cape Cod League. One scouting director said Finnegan could fit right into a big league bullpen with his fastball and slider.
Though Finnegan is 5-foot-11 and 185 pounds, smaller than scouts would prefer for a starter, he should have what it takes to make it in a Major League rotation. He's built along the lines of former All-Star southpaw Mike Hampton. No. 21 on MLBPipeline.com's initial First-Year Player Draft rankings in December, Finnegan has improved his stock and projects to go in the 10-15 range.
"Some people still might say he's going to end up as a reliever, but he's a starter for me," the scout said. "He has three pitches, he's throwing strikes, his delivery is good and it doesn't have a lot of effort. I watched Travis Wood pitch on TV the other day, and Finnegan's not that different from him. He throws harder too."
Jim Callis is a reporter for MLB.com and writes a blog, Callis' Corner. Follow @jimcallisMLB on Twitter. This story was not subject to the approval of Major League Baseball or its clubs.