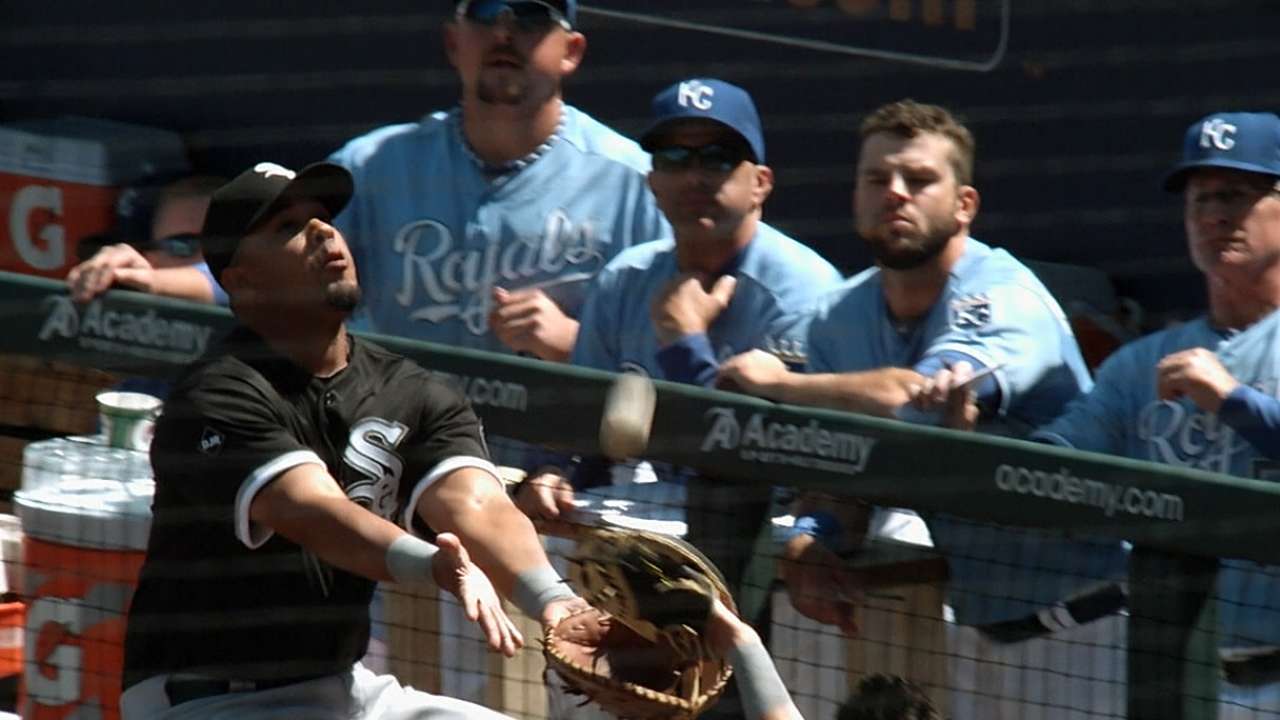 • White Sox first baseman Jose Abreu had difficulty catching a few throws -- not digging balls out of the dirt -- over the weekend in Kansas City, but Ventura has no concerns.
"I think sometimes you get set too early," Ventura said. "A ball moves on him, it's a little tougher to move your feet and get back into position to get a good shot at it. It's not anything that is glaring, just one of those [things] you have to work at it. He's got good hands. It's just more setting up too early."
• White Sox first base coach Darryl Boston played for the Rockies in their 1993 expansion season. A reserve outfielder on that team, Boston, then 30, hit .261 with 14 homers and 40 RBIs in 124 games.
• Right fielder Avisail Garcia was in the lineup Monday after hitting the ground face-first and making a sprawling catch Sunday in Kansas City in the fourth inning. He stayed on the ground with his legs splayed up in the air before slowly getting up.
"He didn't spend a whole lot of time with [trainer] Herm [Schneider], so that's good news," Ventura said. "It didn't look good when he first did it, but he seems fine."
Jack Etkin is a contributor to MLB.com. This story was not subject to the approval of Major League Baseball or its clubs.