Ellis appreciates ground swell of support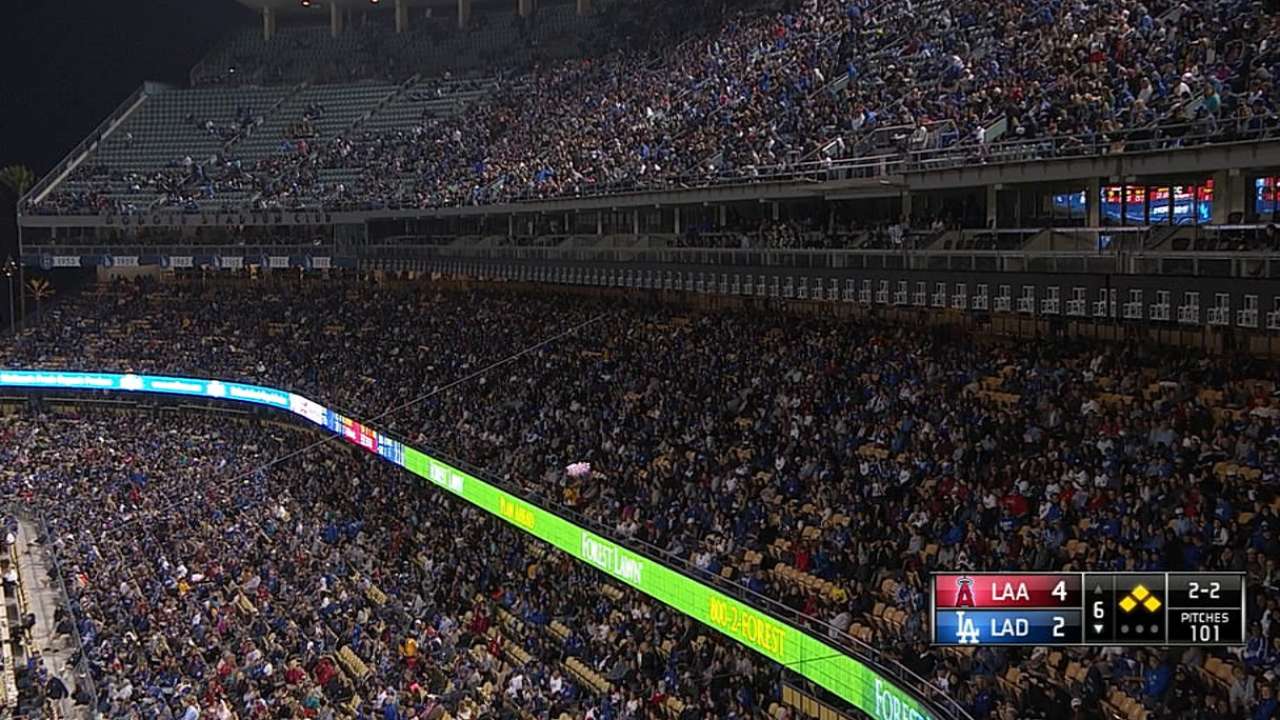 ANAHEIM -- Catcher A.J. Ellis knew something was up during his sixth-inning at-bat Friday night. He just thought it was the Dodger Stadium fans rounding into midseason form.
"It felt like the crowd really came to life when I was at the plate," Ellis said Saturday afternoon. "I was like, 'I appreciate that. These guys are really into my at-bat.' "
But, alas, that was when a registered-magnitude 5.1 earthquake rolled through Chavez Ravine and shook Dodger Stadium. Though Ellis and many players didn't feel it on the field, those in the stands and press box knew what was going on.
Ellis said it wasn't until the media asked him about it afterward that he learned why the fans reacted the way they had.
"I watched the replay later and you could see the camera shaking," he said. "It was a really crazy moment. I was joking around about it. I never felt an earthquake before, and I guess I really diagnosed it."
Scott Miller is a contributor to MLB.com. This story was not subject to the approval of Major League Baseball or its clubs.