Cook, Gentry on track for second series of season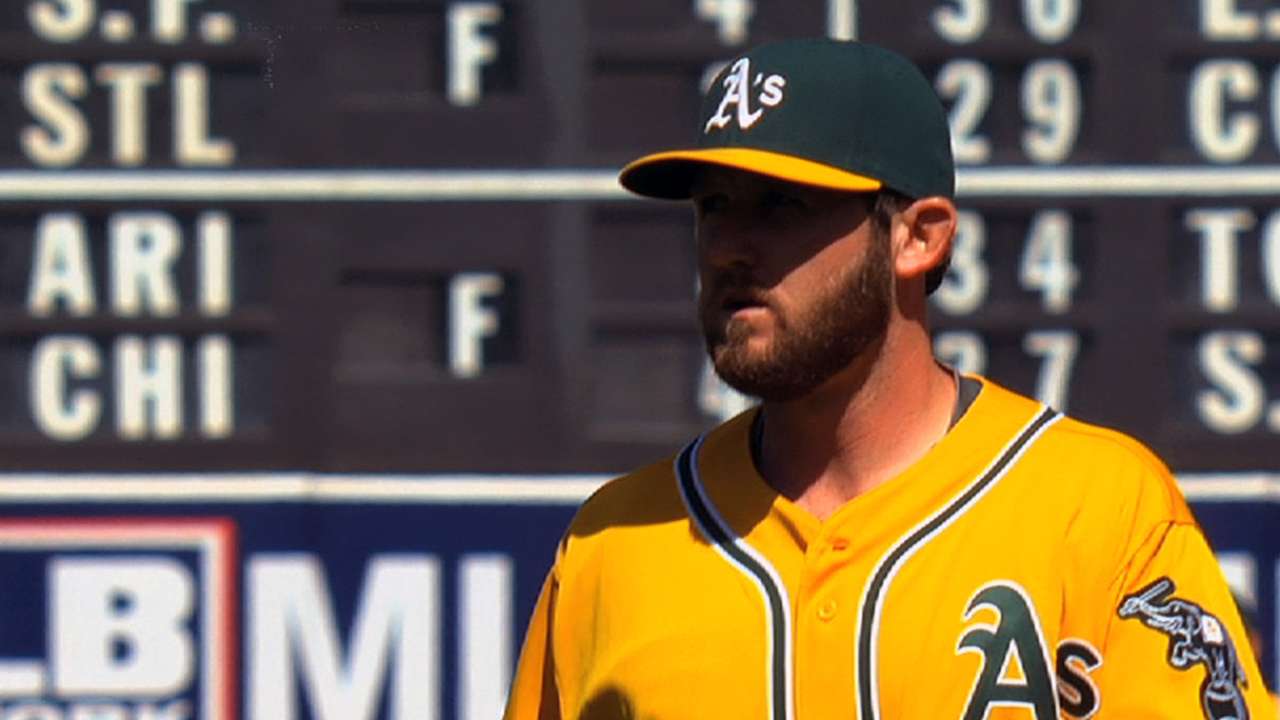 SAN FRANCISCO -- There are still a few A's players on the mend as the club gets ready for Monday's Opening Day matchup at home against the Indians.
Manager Bob Melvin has already declared that reliever Ryan Cook and outfielder Craig Gentry will start the season on the 15-day disabled list, and starter A.J. Griffin will continue to rest for about another week while he recovers from elbow soreness.
Melvin said the plan is for Cook to throw a session Saturday and barring any setbacks, he could return by next weekend.
"There's a chance we could see him the latter part of the Seattle series," Melvin said, referring to the four-game set from April 3-6. "We don't want to bring him back to early. But he certainly is an integral part to our bullpen, and we'd like to have him back as soon as we can."
As for Gentry, who is expected to claim Oakland's fourth outfielder spot when healthy, Melvin said he is still in Arizona keeping up with baseball activities while rehabbing a balky back.
"Everything's going well," Melvin said. "He's getting his at-bats every day, he's playing in the field, he's going back and forth between DH and playing in the field. Really, [he] may be on the same timetable, or close to it, as Cook."
Gentry and Cook will be eligible to return to duty on April 5.
Alex Espinoza is a contributor to MLB.com. This story was not subject to the approval of Major League Baseball or its clubs.