Brown shakes off flu, says he's ready to go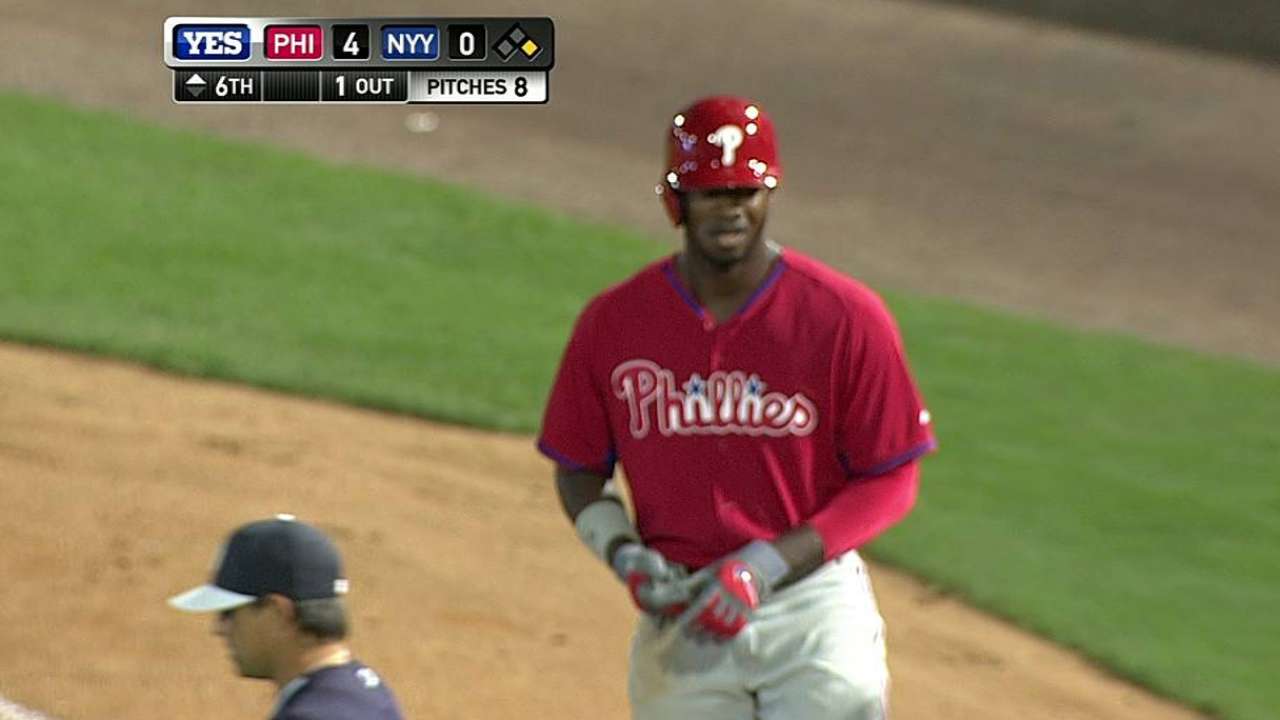 PHILADELPHIA -- Domonic Brown said he's recovered from a lingering flu that bothered him for over a week in Spring Training, and the Phillies outfielder believes he will be ready for Opening Day on Monday.
"It's time to go, I'm excited for the season to start," Brown said before Friday's exhibition against the Pirates.
Brown, who exited Wednesday's Grapefruit League game after three innings because of flu-like symptoms before sitting out on Thursday to recover, was back in the lineup on Friday. He said it helped to be back in front of the home fans at Citizens Bank Park.
"I've got a lot of energy and I'm ready to go," Brown said.
Brown initially missed four games with the flu two weeks ago, but felt well enough to start five straight games before coming out early on Wednesday. However, the left fielder doesn't expect to miss any more time with the illness.
"I've never had the flu like that, that's why I was a little worried," Brown said. "I don't know what the [heck] I had. I'm glad that it's all getting out of there now."
Austin Laymance is a reporter for MLB.com. Follow him on Twitter at @jalaymance. Todd Zolecki is a reporter for MLB.com. This story was not subject to the approval of Major League Baseball or its clubs.