Gibbons to play regulars in Mets series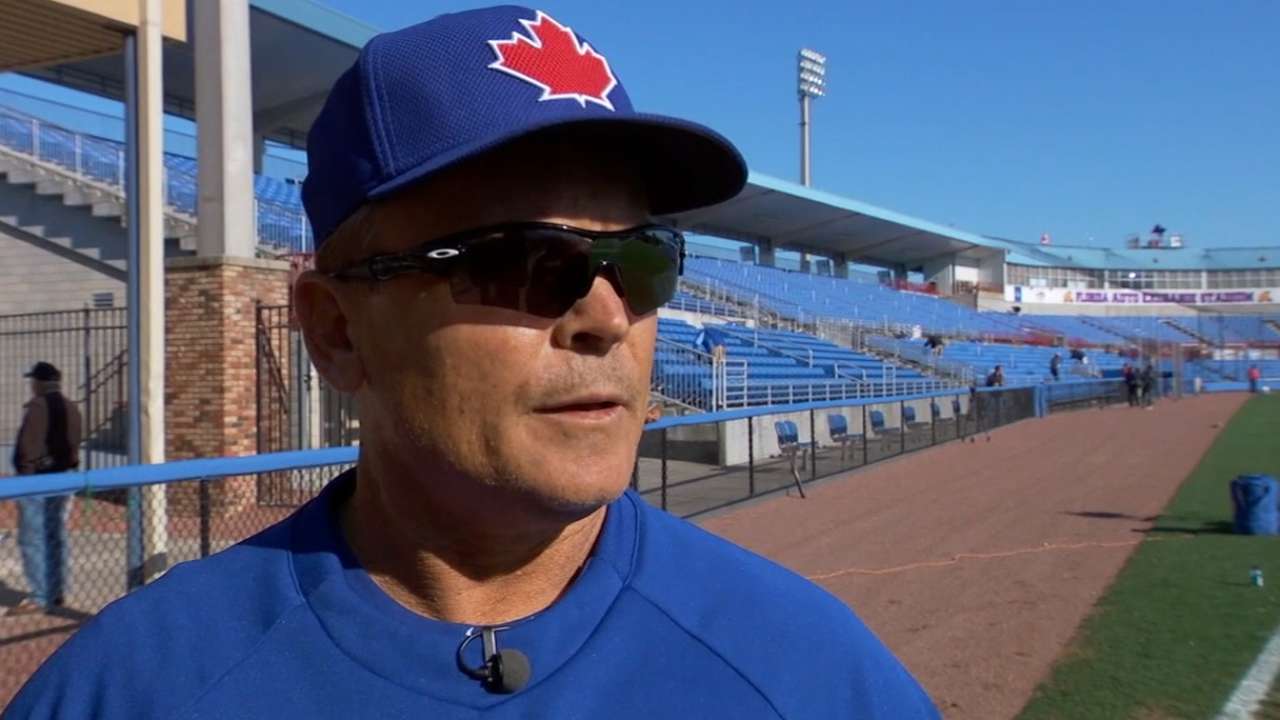 MONTREAL -- In a matter of days, the first pitch will be thrown on the Blue Jays' 2014 campaign. But before the curtain rises on the new season, there's the matter of the final spring outings, against the Mets at Olympic Stadium.
"I think it's just good to get out of the Spring Training routine. We'll play some games in front of a big crowd, get us ready for the opening of the season," manager John Gibbons said. "The crowd will kind of rejuvenate everybody. It's been a good camp so far, a good Spring Training for us. I think the guys are looking forward to a little change of scenery, jump-start them a little bit and get us going for the regular season."
Gibbons plans to start his regulars in both exhibition games, including shortstop Jose Reyes, who has been out since Saturday with a mild strain in his left hamstring. How long most stay in was yet to be determined, but in Reyes' case, the picture was a little clearer.
"[We] might cut it a little short [with him]," Gibbons said.
Heather Engel is a contributor to MLB.com. This story was not subject to the approval of Major League Baseball or its clubs.