Buehrle ready for season after final tuneup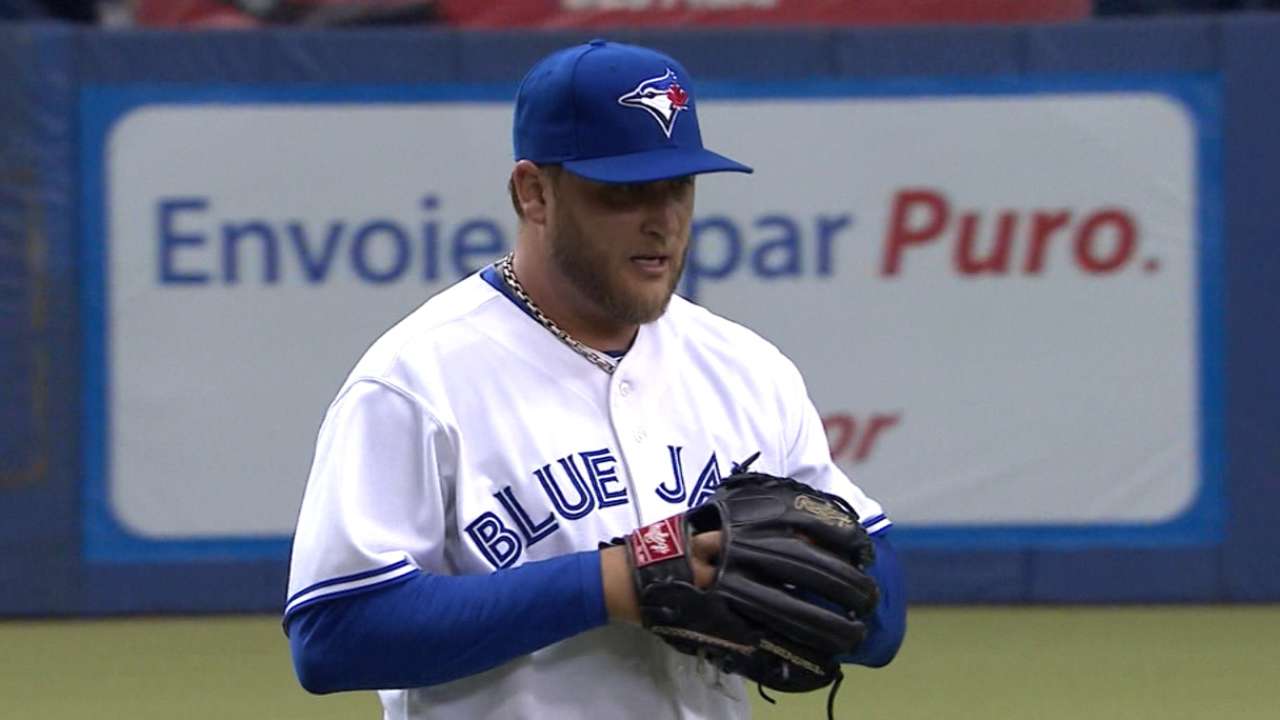 MONTREAL -- It's been a pretty good spring for Mark Buehrle, and he's hoping that carries over once the meaningful games get underway.
Buehrle made his fourth appearance of the spring on Friday night, giving up two runs on four hits while striking out two and walking one in four innings against the Mets. His homerless streak throughout the exhibition season remained intact as he tossed 73 pitches, 45 for strikes.
"At times you go through those stretches where you almost say, 'Man, I wish I was giving up some hits and home runs, and kind of get them out of the way for the season,' but I feel good," Buehrle said.
Manager John Gibbons liked what he saw.
"He pitched great," Gibbons said. "I thought that one mistake he made was to [Chris] Young, [who hit a two-run double], but he finally got him. He's the old warhorse. He knows what he needs to do to get ready and I think he's really excited because he's felt so good."
The veteran Buehrle, 35, finishes camp with seven runs allowed on 17 hits, three walks and five strikeouts in 15 1/3 innings, but the stats line isn't what he's focused on heading into the season.
"Obviously, the results in Spring Training don't mean [anything], but you still want to get people out, if it's in Spring Training or during the season," he said. "I feel good, and I think that's the biggest thing I'm taking out of this camp. I feel healthy, I'm ready to go, and hopefully, the results are there."
Heather Engel is a contributor to MLB.com. This story was not subject to the approval of Major League Baseball or its clubs.