Joyce works on bunting, hitting to left side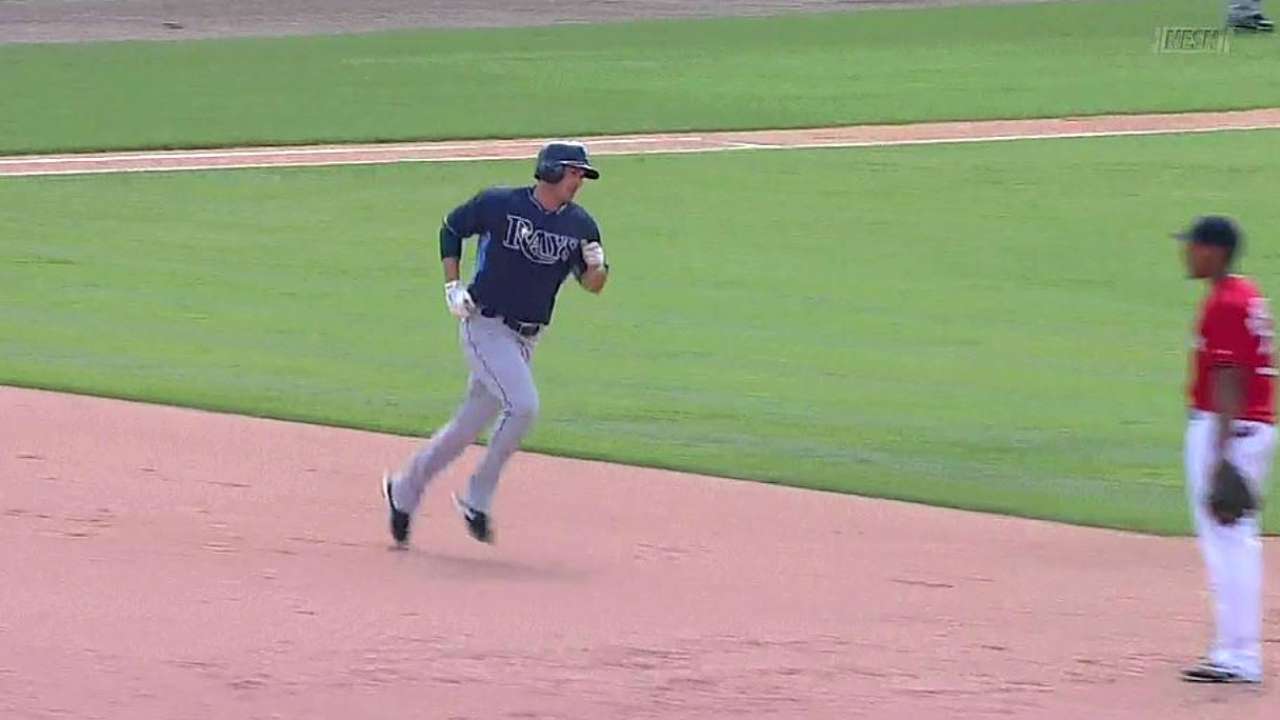 SARASOTA, Fla. -- Matt Joyce hit in the leadoff spot against the Orioles on Wednesday night in Port Charlotte and came away with a bunt single to the left side of a shifted infield.
Such a tactic could prove invaluable to Joyce this season.
"I think it's just going to open the field a little bit," Joyce said. "It's just going to change the way they play defense against me. I even did it three or four times last year. It's not something I'm shy to do, or don't want to do. If the opportunity is there and it presents itself in the situation of the game.
"I want to play the game the right way and get on base. So for me, it's something I've worked hard on. And I'm having fun with it."
Rays manager Joe Maddon noted what putting down a few bunts could do for Joyce.
"Probably would mean at least 15 points in his batting average, which would bring up his on-base percentage," Maddon said. "I don't know how many points it means in regards to your confidence. And then beyond that, and again, it's how the other team reacts, regarding how they perceive things what they want to do with their defense.
"Even more than the bunt, a hard ground ball to the left side would totally open up their minds to re-adjusting. I just like the idea that he's playing the game right now."
Joyce would like nothing better than to step up to the plate and see the defenders playing him straight away because hitting into an infield shifted to the right is not fun for a left-handed hitter.
"Oh man, it's annoying," Joyce said. "It's very, very frustrating. It's heartbreaking. You hit one hard and it's right at someone. You just don't want to be labeled as that one particular hitter."
Thus, Joyce is working on hitting balls the other way, too.
"Obviously that opens some more holes for me," Joyce said. "I've been hitting a lot of balls the opposite way, and I'm starting to take pride in that. But that's what it's going to take to get that average back up to where I want it to be."
Bill Chastain is a reporter for MLB.com. This story was not subject to the approval of Major League Baseball or its clubs.