Maddon sets rotation with no surprises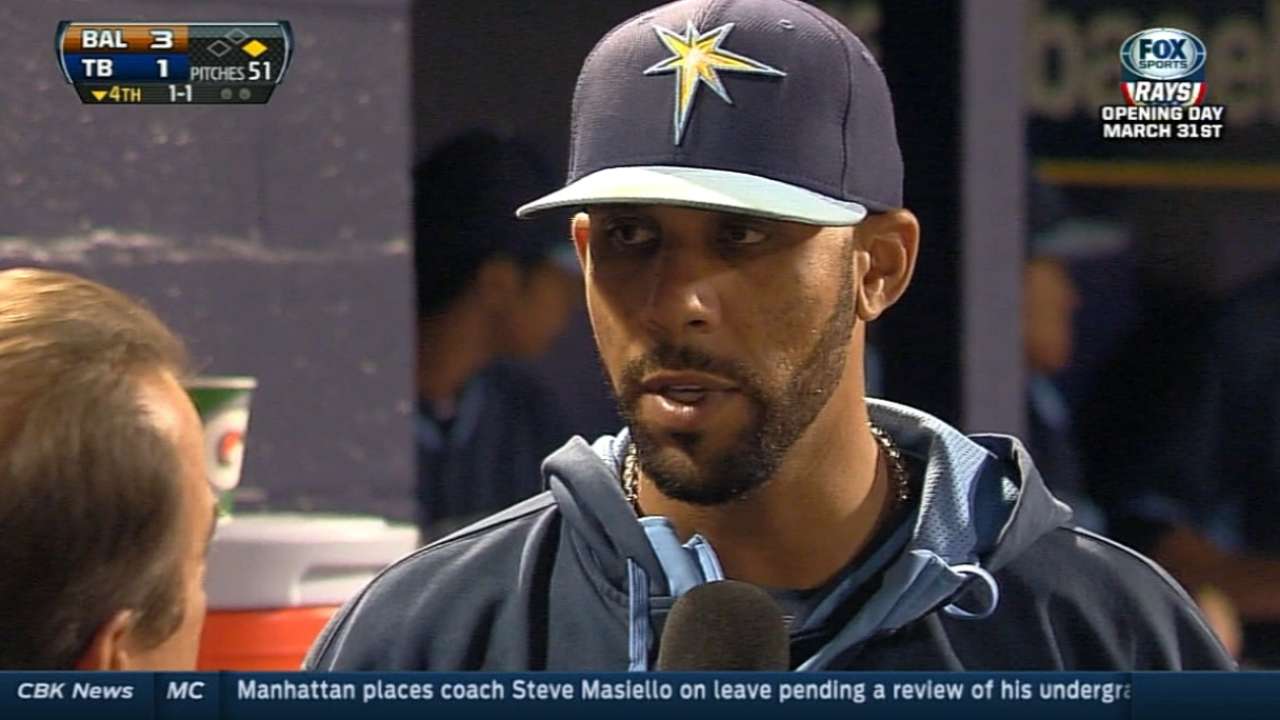 "Very mundane," Maddon teased. "We looked at a bunch of things and just felt like playing it straight up is going to be fine. The schedule didn't necessarily show anything one way or the other, so we just played it straight up."
The fact that the order is what most felt it would be does not mean that the Rays took the decision lightly. Many different scenarios were taken into consideration.
"The little things you're looking at, you always look at," Maddon said. "There's left and right-handed back and forth, is one of the things. You're always looking at the guys you bet on to maybe pitch deeper into the game. And saving bullpens, and if you find a couple of guys back to back that you don't necessarily like, then you try and break that up. But we didn't see that. So we just played it straight."
Maddon was asked if he favored having the lefties, Price and Moore, split up by a right-hander like Cobb.
"It depends," Maddon said. "If you're playing a heavily left-handed team, then you want them both there.
"... [But] I don't see that as a big issue. I really don't. That's not a heavy part of it. But with us, I kind of think it's an easy get to put Cobb between those two guys."
Maddon noted that the entire rotation presents "pretty difficult to the other side."
"I'm certain other teams see our rotation come to town and they're not really pleased about it," Maddon said. "I mean there's a lot of teams we play that we hate seeing their rotation, too, because of how tough it's going to be. I think every time we send out the three or four starters, the other team looks at it and says that's pretty good."
Bill Chastain is a reporter for MLB.com. This story was not subject to the approval of Major League Baseball or its clubs.