Burnett wraps up spring in top form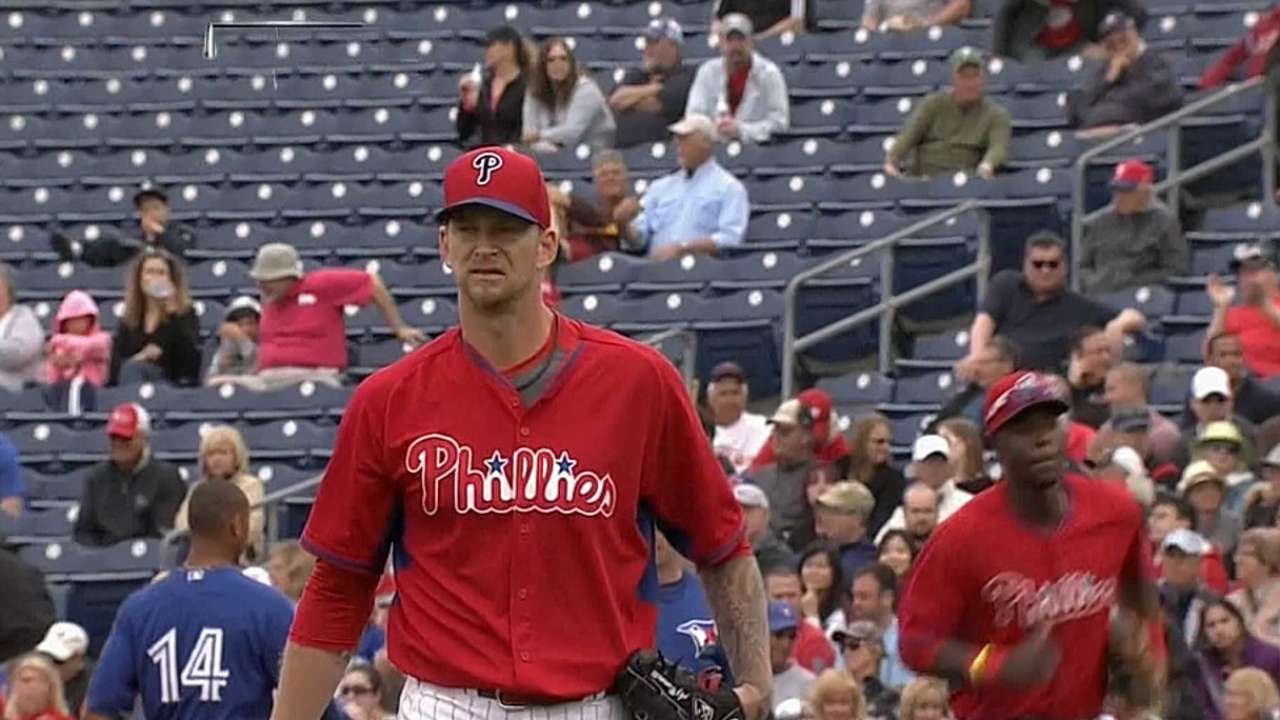 CLEARWATER, Fla. -- Phillies No. 2 starter A.J. Burnett had by far his best outing of the spring on Thursday in his final tuneup before the regular season.
Burnett tossed five innings of one-run ball against the Blue Jays, allowing just three hits and striking out six against one walk. Over his final two Grapefruit League starts, Burnett was charged with three earned runs in 10 1/3 innings. That's a vast improvement from his first three outings, during which he allowed 10 earned runs in nine innings.
"I'm throwing the ball where I want to in the right direction," Burnett said. "Each time out, I got better and better."
Burnett, who signed with the Phillies in February, is still building a rapport with catcher Carlos Ruiz. The two are still getting to know each other, but progress is being made.
"Working with [Ruiz], he's good back there," Burnett said. "The more he catches me, the more he figures out what I want to do and what I like. So it was fun to get out there with him."
Burnett will be key to the Phillies' success this season. He was an important free-agent addition and will help ease the burden of Cole Hamels' absence during the first few weeks of the season. Cliff Lee will start Monday in Texas on Opening Day, with Burnett getting the ball on Tuesday.
"I'm excited for it," Burnett said. "We've been preparing and working hard every day. It's time to go to work."
Austin Laymance is a reporter for MLB.com. Follow him on Twitter at @jalaymance. Adam Berry is a reporter for MLB.com. Follow him on Twitter at @adamdberry. This story was not subject to the approval of Major League Baseball or its clubs.