Burnett pain-free after throwing bullpen session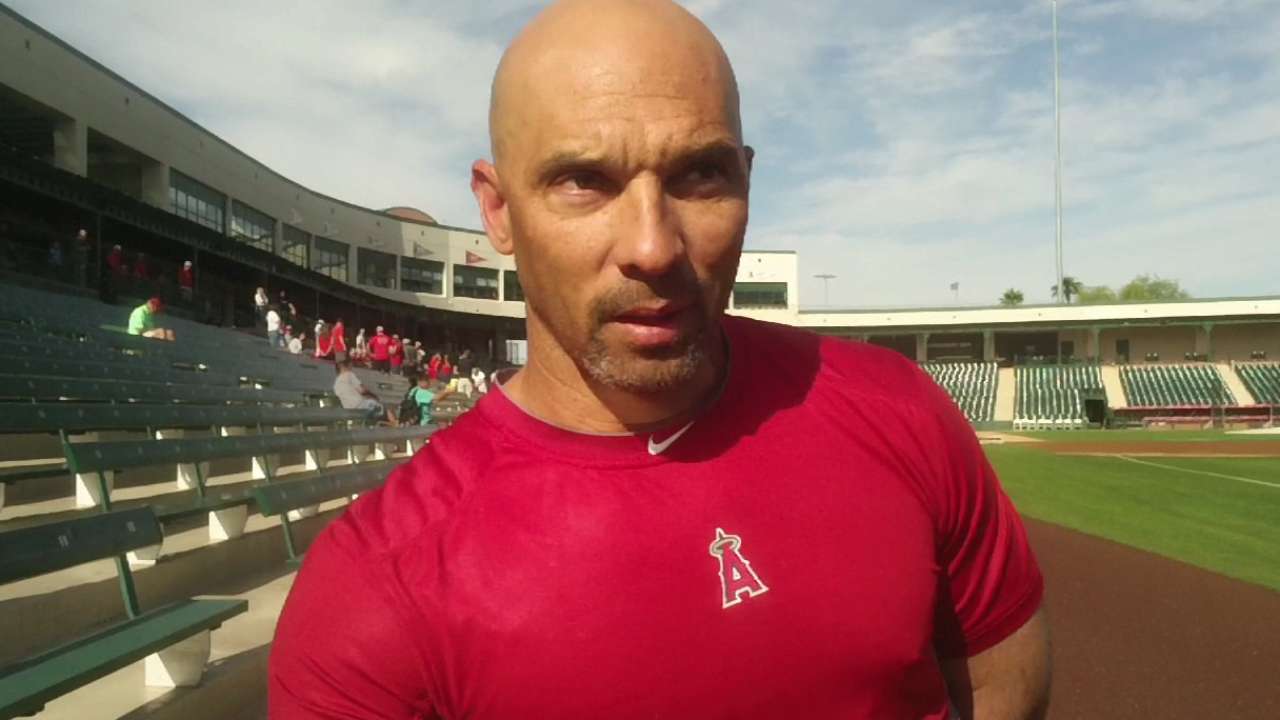 TEMPE, Ariz.-- Left-handed reliever Sean Burnett said he felt fine Wednesday, one day after throwing his first bullpen session since experiencing stiffness in his left arm last week.
"I'm feeling great now, pain-free and everything is good," Burnett said. "I threw the ball at 85 percent (Tuesday). There's good action and the ball is moving. Can I get it up to game speed? No, but I wouldn't say my bullpen was a failure or setback."
The Angels were hoping for a breakthrough performance from Burnett on Tuesday. The reliever described Tuesday's session as a "surgery-type of bullpen where you stop and are asked how you feel every 10 pitches."
"Burnett is trying to fight through that last five percent to get his arm where it needs to be," Angels manager Mike Scioscia said. "There will always be bumps in the road in rehab and he's going to have to get over them. Hopefully, he can break through this last plateau and get ready to pitch at some point in the season. When that is, we don't know."
Burnett is scheduled to throw another bullpen Thursday.
"It's a process and I'd love to get out there and throw at 100 percent and I know they would like that, too, but I'm not able to right now," he said. "Hopefully, with each bullpen I get a little bit better and in a week or two I'll be at 100 percent. I walked off the mound feeling positive."
On Friday, Burnett made it halfway through his scheduled bullpen session because of stiffness in his left arm. He was limited to 13 appearances last season because of elbow issues and had surgery in August. He will start the season on the disabled list.
"I was pleased and I know the training staff was pleased," Burnett said. "I know the coaching staff would like to see me at 100 percent, but it's going to be a few more times before I throw 100 percent."
Jesse Sanchez is a national reporter for MLB.com. Follow him on Twitter @JesseSanchezMLB. This story was not subject to the approval of Major League Baseball or its clubs.