Well-traveled Harang joins Braves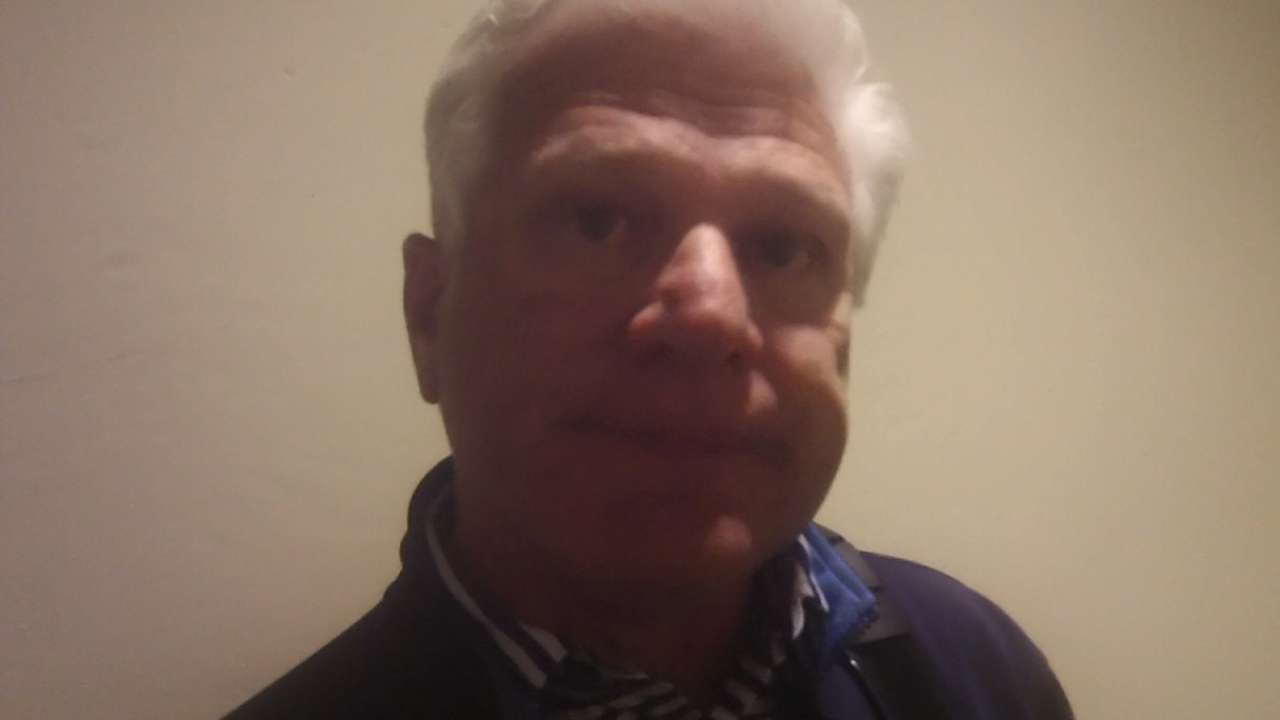 LAKE BUENA VISTA, Fla. -- Introducing himself to his new Braves teammates on Wednesday morning was nothing new for Aaron Harang. The veteran right-handed pitcher has now been a part of six different organizations over the past calendar year.
"I'm just excited to get the season going," said Harang, who signed a one-year contract with the pitching-hungry Braves a few hours after being released by the Indians on Monday.
Harang will begin the season as a starting pitcher and then likely assume the long-relief role by the end of April, as long as Mike Minor, Ervin Santana and Gavin Floyd all stay on track to join Atlanta's rotation at different points over the next few weeks.
"I haven't even thought about that," Harang said. "I just plan on starting and we'll go from there. You can't focus on that kind of stuff. You've just got to go out and prepare for each game and do your job when you get out there on the mound."
While Harang would prefer to be used as a starting pitcher, he is not in a position where he can be picky about any available role at the Major League level. When there was not a spot for him in the Dodgers' rotation entering last season, he was traded to the Rockies, who then dealt him to the Mariners a week later before he had a chance to make an appearance with them in the Major or Minor Leagues.
Harang allowed six earned runs or more in six of the 26 starts he made before being released by the Mariners on Aug. 31. But the 35-year-old gained some encouragement as he posted a 3.52 ERA in the four September starts he made for the Mets.
The Braves accounted for this September success when they determined Harang was a better option than Freddy Garcia, who was released on Monday. In addition, the club was encouraged by the reports provided by scouts who saw Harang display a livelier fastball while posting a 2.00 ERA in the nine Cactus League innings he completed for the Indians.
According to FanGraphs.com, Harang's average fastball velocity last year was 89.4 mph. The Braves saw his fastball registered between 91-93 mph this year.
"This is probably the best I've felt throughout a whole spring as far as how my body feels," Harang said. "Physically, I feel really good. I feel like I was throwing the ball well in spring and I feel ready to go in the season."
Harang will attempt to complete six innings when the Braves conclude the Grapefruit League season on Thursday afternoon against the Tigers. He will make his regular-season debut on April 2 in Milwaukee, and then be in line to start Atlanta's home opener on April 8.
Mark Bowman is a reporter for MLB.com. This story was not subject to the approval of Major League Baseball or its clubs.