Galvis out of hospital, recovering from MRSA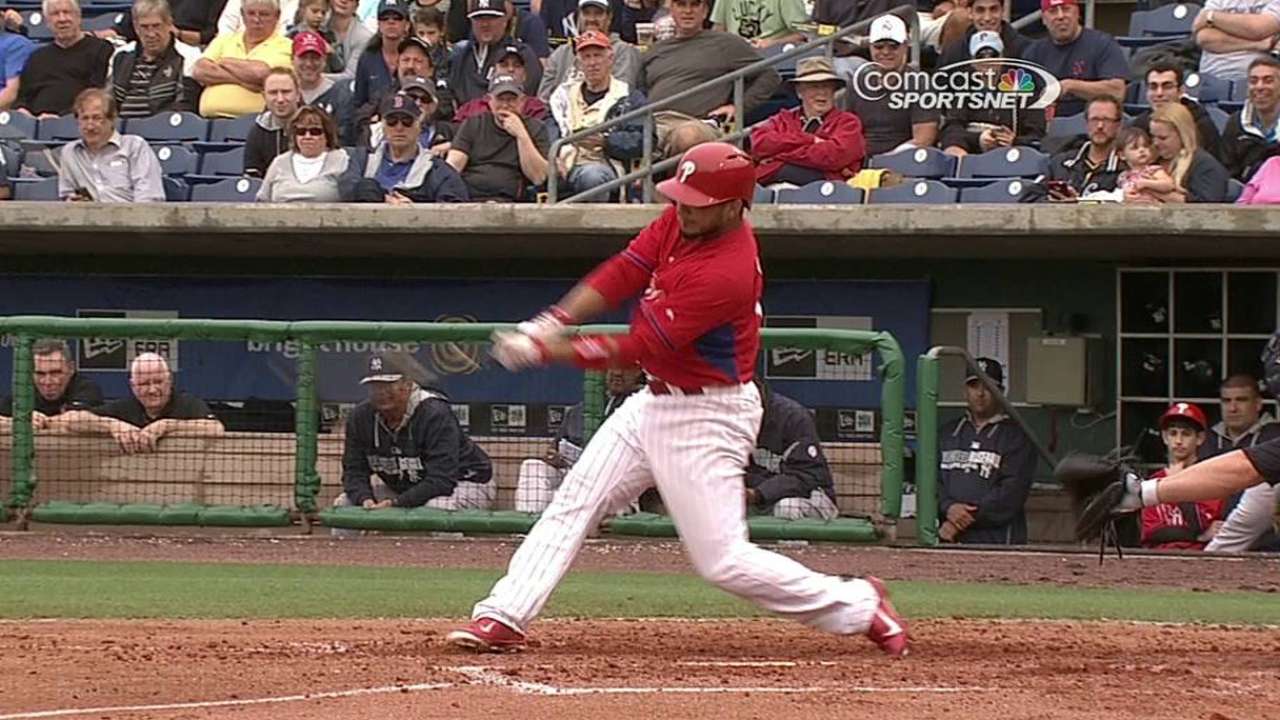 CLEARWATER, Fla. -- Freddy Galvis is still recovering from MRSA, but the infielder is out of the hospital and is optimistic he could play for the Phillies in three weeks.
Galvis was in good spirits on Tuesday afternoon, his first day back at the Phillies' Spring Training complex after spending four days in the hospital. Fortunately, the infection in his left knee did not spread to the joints or muscles. He'll be on antibiotics for two weeks and hopes to begin baseball activities in five days, with a goal of returning to the Major Leagues by the end of April.
"It might be maybe three weeks," Galvis said when asked when he will be back on a big league field. "After they take off the stitches it will be five days, then I'll be running and starting baseball stuff. I think my arm is good, my legs are good. I think my swing will be good. So maybe two or three weeks."
But Phillies general manager Ruben Amaro Jr. cautioned that Galvis might not be ready to play in April.
"Yeah, it could be two to three weeks, it could be six to eight weeks," Amaro said. "We just don't know. I think a lot depends on how quickly his wounds heal and how quickly he can get into some baseball activities. As far as his infection is concerned, he's not out of the woods, but optimistically he's taken pretty well to the antibiotics so far."
Regardless of the timetable, it's a positive sign for the Phillies that Galvis is out of the hospital.
"It was good to see him back," manager Ryne Sandberg said. "He told me the four days he spent in the bed made him weak, but other than that, he felt good about everything and is coming along. He is headed in the right direction."
With Galvis at least a few weeks away from joining the Phillies, the club remains thin in the infield. Reid Brignac and Cesar Hernandez are now the only utility infielders in Major League camp, and Amaro said he's looking at options both inside and outside the organization.
Austin Laymance is a reporter for MLB.com. Follow him on Twitter at @jalaymance. This story was not subject to the approval of Major League Baseball or its clubs.