Bundy, Johan develop competitive relationship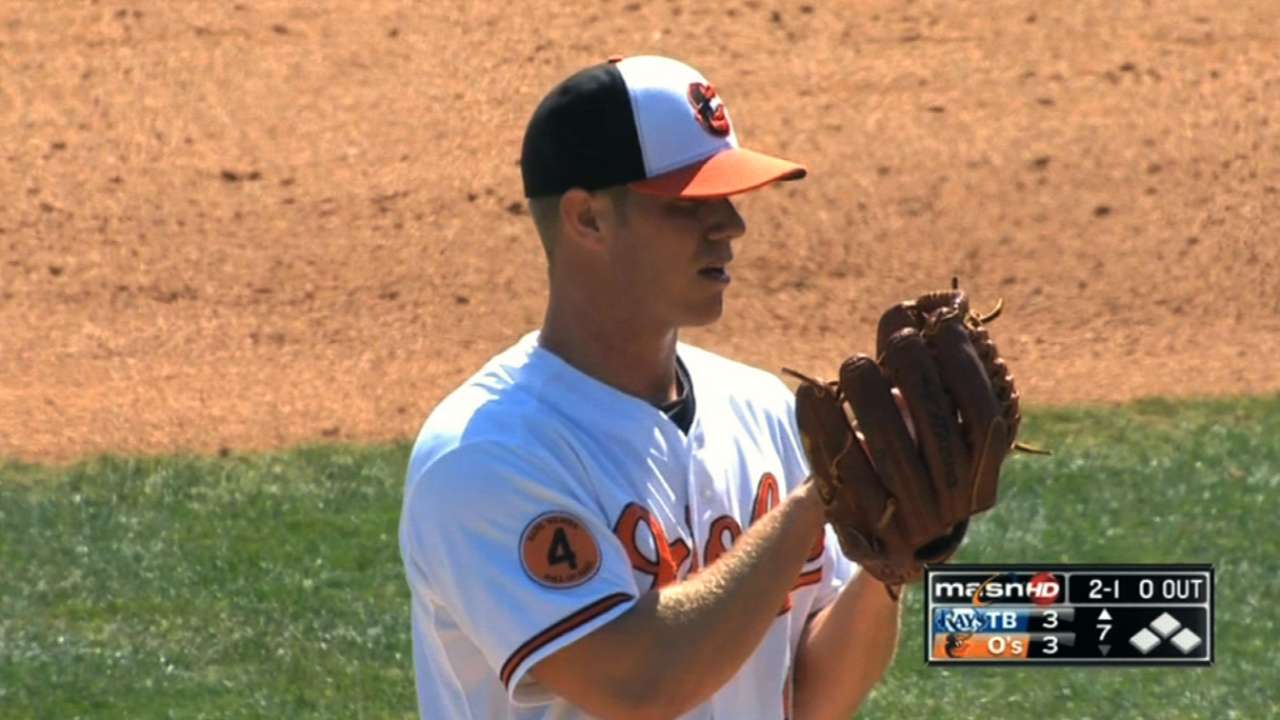 SARASOTA, Fla. -- Two rehabbing Orioles pitchers have developed somewhat of a competitive relationship as they work their way back to game action.
Right-hander Dylan Bundy (elbow) and lefty Johan Santana (shoulder) are coming along at a similar pace, according to Baltimore manager Buck Showalter, and both seem to be progressing well.
Both pitchers got their work in Monday, with Santana throwing his bullpen session from a half mound and Bundy throwing from a flat mound. Showalter said Santana's side session went "real well" and that the veteran lefty's progress as he recovers from two shoulder surgeries in 31 months has been "encouraging."
Bundy, meanwhile, was lobbying to catch up to Santana and throw off a higher mound. The young right-hander, who is working his way back from Tommy John surgery and is the club's top prospect, will throw from the flat mound at least one more time before stepping on the half mound.
Adam Berry is a reporter for MLB.com. Follow him on Twitter at @adamdberry. This story was not subject to the approval of Major League Baseball or its clubs.