Braves add veteran Harang after cutting Garcia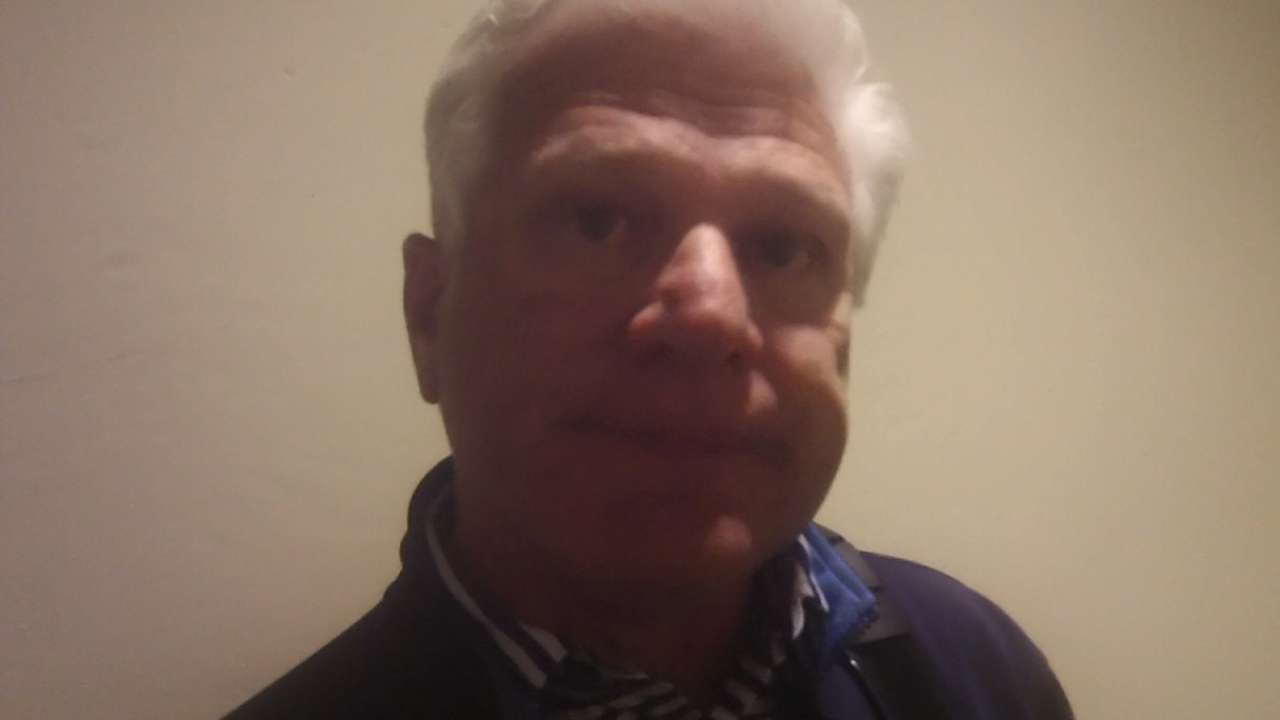 LAKE BUENA VISTA, Fla. -- Hours after parting ways with Freddy Garcia, the Braves believe they found a better option in Aaron Harang.
The Braves signed Harang to a one-year deal on Monday night. Financial terms of the agreement were not immediately revealed.
"Our reports on him in September and this spring have been very good," Braves general manager Frank Wren said. "We just felt he was a good fit for us."
Harang provides experience to Atlanta's injury-depleted starting rotation. The 35-year-old veteran will be ready to immediately join the four-man rotation the Braves plan to employ until the recently signed Ervin Santana is deemed ready to make his Braves debut during the regular season's second week.
If Mike Minor and Gavin Floyd remain on a track that has them scheduled to make their regular-season debuts during April's fourth week, there's a chance Harang could be moved to a long-relief role by the time May arrives.
"He could pitch in a variety of roles," Wren said. "But I think the thing we feel most comfortable with now is giving us a veteran presence in that rotation."
Wren and Braves manager Fredi Gonzalez said they were not excited about the prospect of beginning the season with a four-man rotation that consisted of Julio Teheran, Alex Wood, David Hale and Gus Schlosser. Teheran accounts for 34 of the 47 career starts that quartet has made.
"We did not want to go into the season with really four young guys and just not have any coverage for them," Wren said. "This gives us someone who has been through the battles and knows what to do and knows how to handle things. Similar to Freddy, but we just felt [Harang] was a better fit for us."
Harang compiled a 2.00 ERA while completing nine Cactus League innings for the Indians this spring. But when he learned he would not begin the season in Cleveland's starting rotation, he asked for and was granted his unconditional release.
In other words, Harang was essentially in the same position Garcia now finds himself in afer he was given his unconditional release early Monday afternoon after the Braves informed him that he would not be on their Opening Day roster.
But while Garcia's fastball was topping out around 85 mph his past few outings, Harang impressed scouts with a fastball that rested between 91-92 mph when he was used as a starter this month. When he was used as a reliever, his fastball was clocked at 93 mph.
Harang has dealt with multiple injury woes that have robbed him of the arm strength he had when he spent the early portion of his career with the A's and Reds. He posted a 5.40 ERA while combining for 26 starts with the Mets and Mariners in 2013.
"Harang is a pretty good piece for us," Gonzalez said. "It gives us a pretty good pitching staff."
Garcia did not allow an earned run in three of his five Grapefruit League starts. After struggling in two consecutive outings, including the one he made while his wife was in labor, he limited the Mets to two hits and one unearned run over 5 1/3 innings on Sunday.
"We thought through it a lot, and he had a [heck] of a spring and we think highly of him," Gonzalez said before the deal with Harang was announced. "But I think where we're at in Spring Training right now, we're going to keep our options open a little bit. He did everything we asked. He was a guy everybody loved in the clubhouse. They really enjoyed playing with him."
The Braves had until Monday to inform Garcia whether he would be on Atlanta's Opening Day roster. Wren said the decision did not have anything to do with the fact Garcia would have been owed $1.25 million if he was placed on Atlanta's roster. This was seemingly confirmed with the revelation Harang was heading to Atlanta.
Garcia has spent the past six weeks repeatedly saying that he will not pitch at the Minor League level this year. But the 37-year-old pitcher exited Braves camp with the hope another club would give him a shot to serve as a starter or reliever at the big league level.
"I've got nothing to say," Garcia said as he packed his bags and said goodbye to his teammates. "They made a decision and I've got to deal with that."
Mark Bowman is a reporter for MLB.com. This story was not subject to the approval of Major League Baseball or its clubs.