Rough outings for top college hurlers Rodon, Beede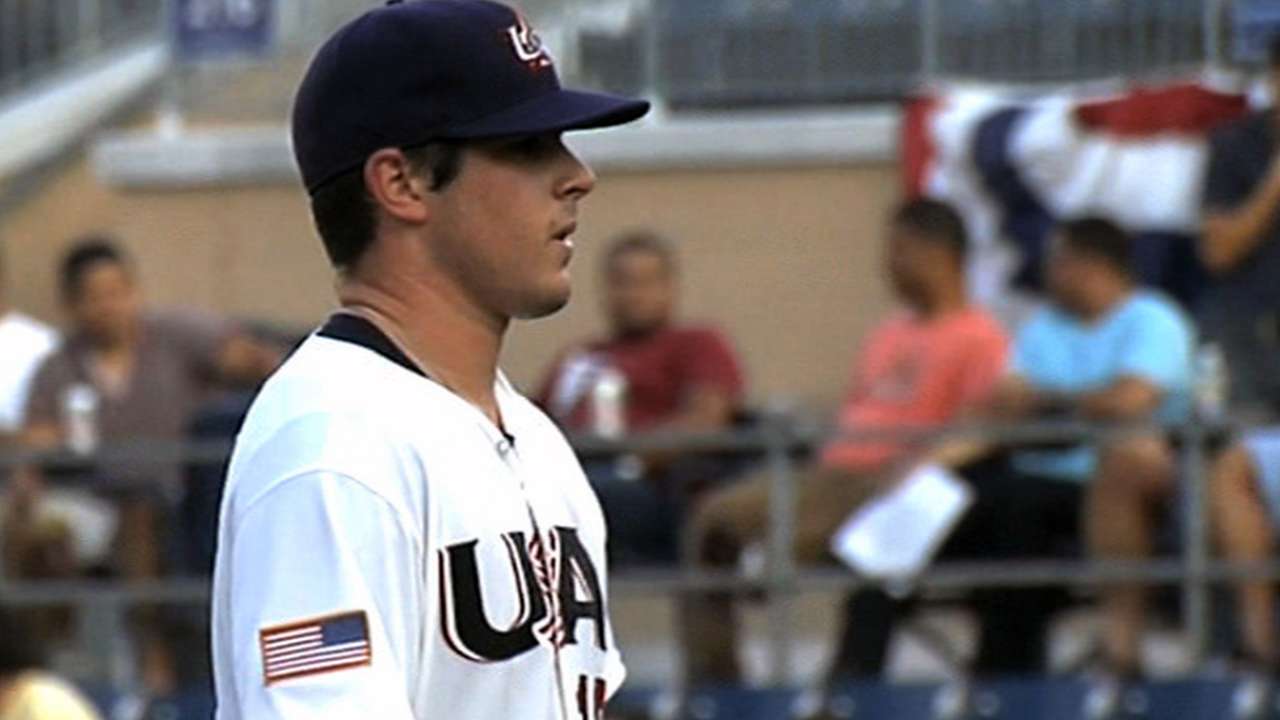 College baseball reserves its Friday night lights for its aces. Usually, that means the first game of a weekend series is a low-scoring affair, dominated by pitching.
That wasn't the case Friday night for a pair of the top college pitchers in this year's Draft class. North Carolina State left-hander Carlos Rodon and Vanderbilt right-hander Tyler Beede, both ranked in the top 10 of MLB.com's Top 50 Draft Prospects, were victimized by errors in two of the poorest starts of their careers.
Friday at Maryland, Rodon allowed eight earned runs on six hits in 4 2/3 innings. He struck out eight, walked four and hit two batters. Though Rodon entered the season as the presumptive No. 1 pick, he hasn't always pitched with the same premium stuff he has in the past.
Meanwhile, Beede, ranked No. 6 on the Top 50, gave up a career-high 11 runs in 2 2/3 innings at Mississippi State. Though only five of the runs were earned, his ERA jumped from 0.84 to 2.06 in one night. He struck out two batters while allowing six hits and issuing five walks.
Rodon and Beede will look to get back on track this Friday. Rodon and North Carolina State host Miami, while Kentucky will visit Beede and Vanderbilt.
Teddy Cahill is a reporter for MLB.com. Follow him on Twitter at @tedcahill. This story was not subject to the approval of Major League Baseball or its clubs.