Abreu awaiting Phillies' roster decision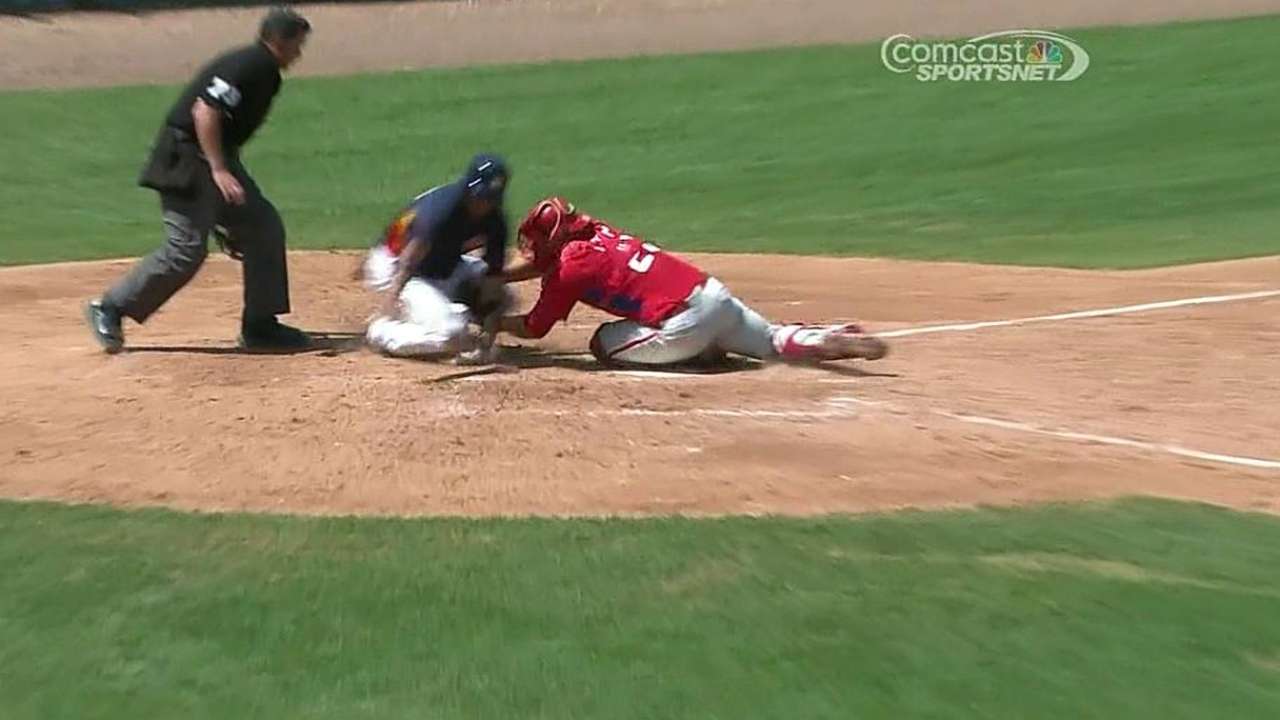 CLEARWATER, Fla. -- The Phillies have until Wednesday to make a decision on Bobby Abreu.
They must add him to their Opening Day roster or he can ask for his release. Technically, the Phillies don't have to finalize their 25-man roster until 3 p.m. on Sunday, but they essentially need to tell Abreu in good faith whether he is in their plans. If he is, he must be added to the 40-man roster.
"I've done everything I could," Abreu said Monday morning at Bright House Field. "It's a decision that's not in my hands. I just have to go into the field and do my best. That's it. But I'm not really thinking about it right now. I just have to wait and see what happens."
Abreu, who will make $800,000 this season if he makes the big leagues, is hitting .257 (9-for-35) with three doubles, one triple, one RBI, nine walks and four strikeouts this spring. He has a .422 on-base percentage and an .822 OPS. That might be enough to make the team, but Abreu has been slowed this week because of a sore left shoulder. He said he tweaked it swinging the bat.
He said he hopes to play on Tuesday.
"It's not a big deal," he said. "It's just a little sore."
But there is much more than offense when it comes to determining Abreu's future. He has to show some competence in right field to earn a spot. Reviews have not been glowing.
"So far, he's been OK," general manager Ruben Amaro Jr. said.
Is he a liability out there?
"I wouldn't say so," skipper Ryne Sandberg said. "Not in a part-time, spot start."
Todd Zolecki is a reporter for MLB.com. Austin Laymance is a reporter for MLB.com. Follow him on Twitter at @jalaymance. This story was not subject to the approval of Major League Baseball or its clubs.