Abreu to get a couple of days to rest ankle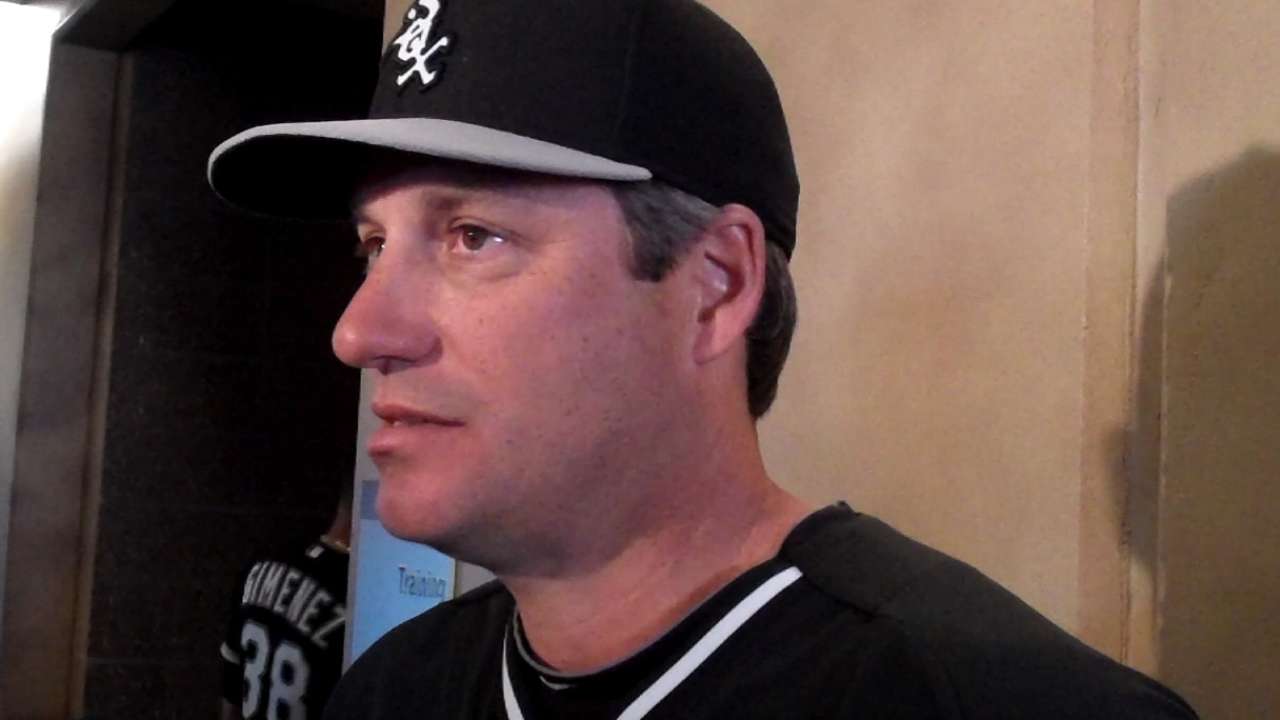 GLENDALE, Ariz. -- Jose Abreu will not play again until Monday in Peoria at the earliest, after White Sox manager Robin Ventura and the team temporarily shut down the first baseman with recurring soreness in his left ankle.
Abreu left Friday's home game against the Cubs after two at-bats.
"He had it about a week ago and we let him get through it. He still felt a little bit of it there so we are going to give him two days to rest it," said Ventura. "Nothing that concerns him going on the disabled list or anything like that, but to kind of flush it out and get him feeling a little better before we head out of here.
"It flared up and we are going to give him a couple of days to just feel better and get over it. He's pretty close to being ready anyway. You don't want him starting the season feeling sore at any point."
Friday appears to be the tough day this spring for Abreu's ankle, as he told MLB.com last weekend that ankle soreness "went backwards" during a home game against the Indians on March 14. Abreu was getting treatment Saturday, but said last weekend that it was soreness he could control and wouldn't play through it if it was worse.
"That's part of being down here and taking it out of his hands and giving him two days," Ventura said. "He doesn't necessarily want to sit out for two days but we feel it's important for him to start the season feeling better."
Ventura indicated that a healthy Abreu most likely will hit third in the White Sox regular-season lineup. The White Sox have been impressed by his maturity as a hitter and his consistent approach during workouts and with each at-bat.
"I just feel he's that good of a hitter to be able to do that," Ventura said. "I really see him as a professional type of hitter that you want people on base when he's up there. Hitting him there, I hope he has a lot of opportunities with guys on base."
Scott Merkin is a reporter for MLB.com. Read his blog, Merk's Works, and follow him on Twitter @scottmerkin. This story was not subject to the approval of Major League Baseball or its clubs.