Abreu getting closer to securing roster spot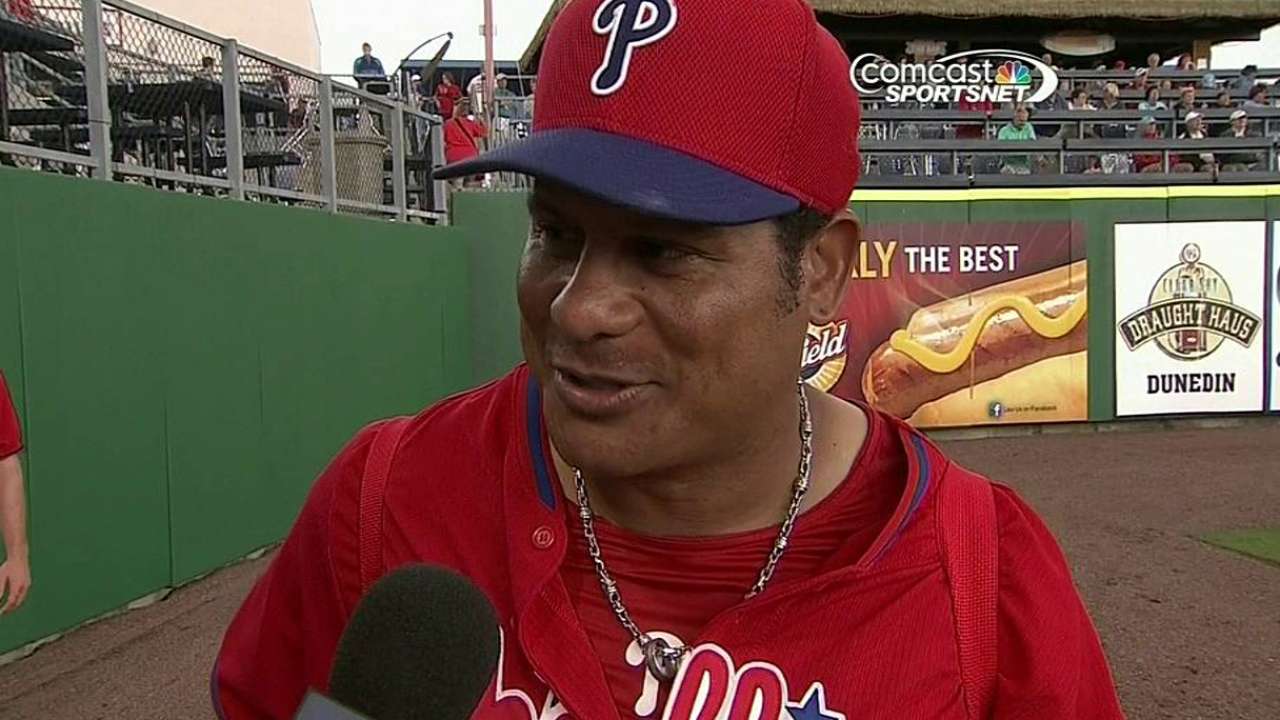 CLEARWATER, Fla. -- Even before Darin Ruf strained his left oblique Thursday, Bobby Abreu stood a good chance to make the Opening Day roster as a reserve outfielder.
Abreu is hitting .273 (9-for-33) with three doubles, one triple, one RBI, nine walks and three strikeouts.
"Bobby was a crapshoot when he came in," Phillies general manager Ruben Amaro Jr. said. "He was coming in after not playing [in the big leagues last season]. He's 40 years old. You just don't know what you're going to get out of him. So far, he's played pretty darn well. He's at least putting himself in position to battle for a job, and that's all he really wanted.
"Nothing has been etched in stone, as far as him making the club, but he's played well for us. He's swinging the bat well. He moved pretty well in the outfield. Again, we're still taking a look at what he can do, what other guys can do, and how we'll constitute the bench and the rest of the club. But he's made a decent impression so far. He hasn't done anything to make us think he absolutely can't help us."
Todd Zolecki is a reporter for MLB.com. This story was not subject to the approval of Major League Baseball or its clubs.