Ike feeling healthy after return to action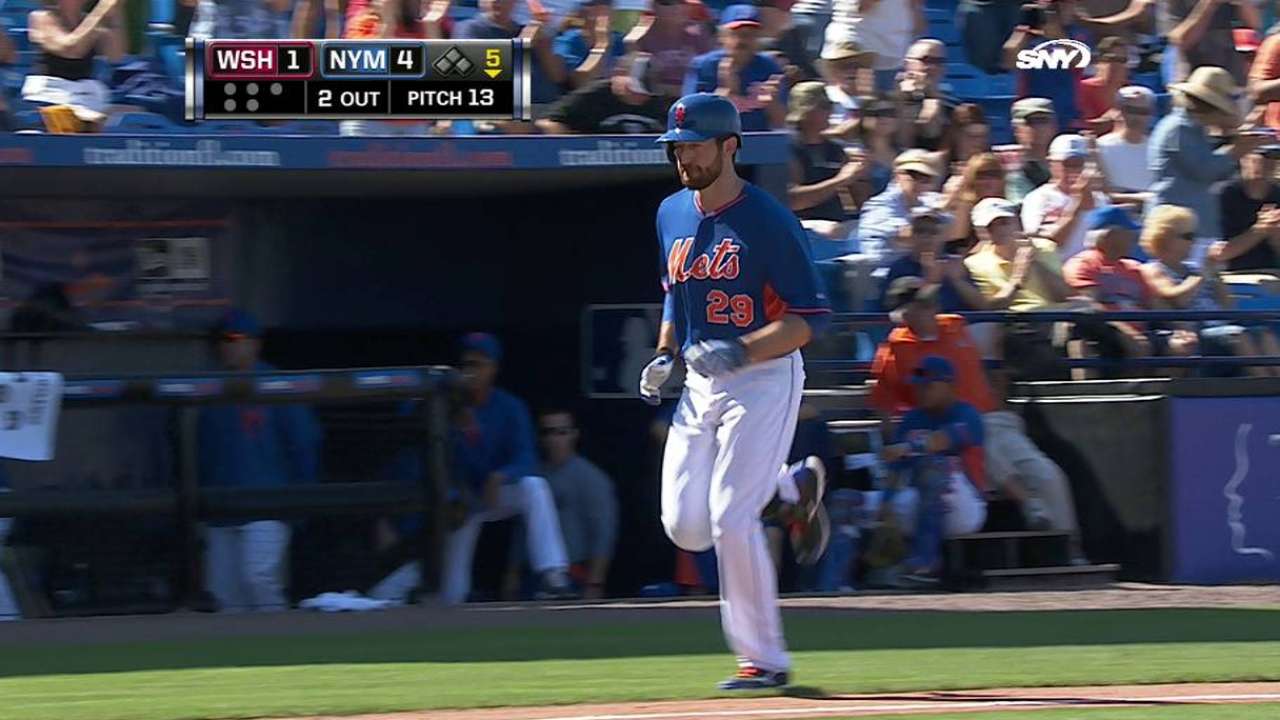 PORT ST. LUCIE, Fla. -- After sitting out nearly three full weeks with a pair of sore calves, Ike Davis returned to Grapefruit League action on Thursday with six defensive innings and three at-bats against the Braves.
Though Davis finished 0-for-3, he came away feeling healthy and encouraged.
"Results, obviously, are big, but they're not that big," Davis said. "I just wanted to get back out there and play. I actually felt pretty good in the box today, hit a couple balls hard. Obviously, I didn't get a hit, but it felt pretty good to get out there and barrel up some balls."
Lucas Duda, Davis' main competition for the Mets' starting first-base job, went 0-for-6 with a strikeout in a series of Minor League at-bats. Duda, who has been nursing a sore left hamstring since the first week of March, ran the bases during drills, but not during the games.
Davis and Duda will both play Friday, with the former serving as designated hitter and the latter manning first. Though the Mets will do their best to evaluate Davis and Duda over their final nine Grapefruit League games, they will also need to rely more on past statistical performance than they originally intended.
"I think it may be the guy who is really red hot at the time, is really swinging the bat good," manager Terry Collins said. "I have no other way to do it except we've got to get them out there. We've got to see as much of them as we can."
Anthony DiComo is a reporter for MLB.com. Follow him on Twitter @AnthonyDicomo. This story was not subject to the approval of Major League Baseball or its clubs.