Lively pitches mean walks a way of life for Santiago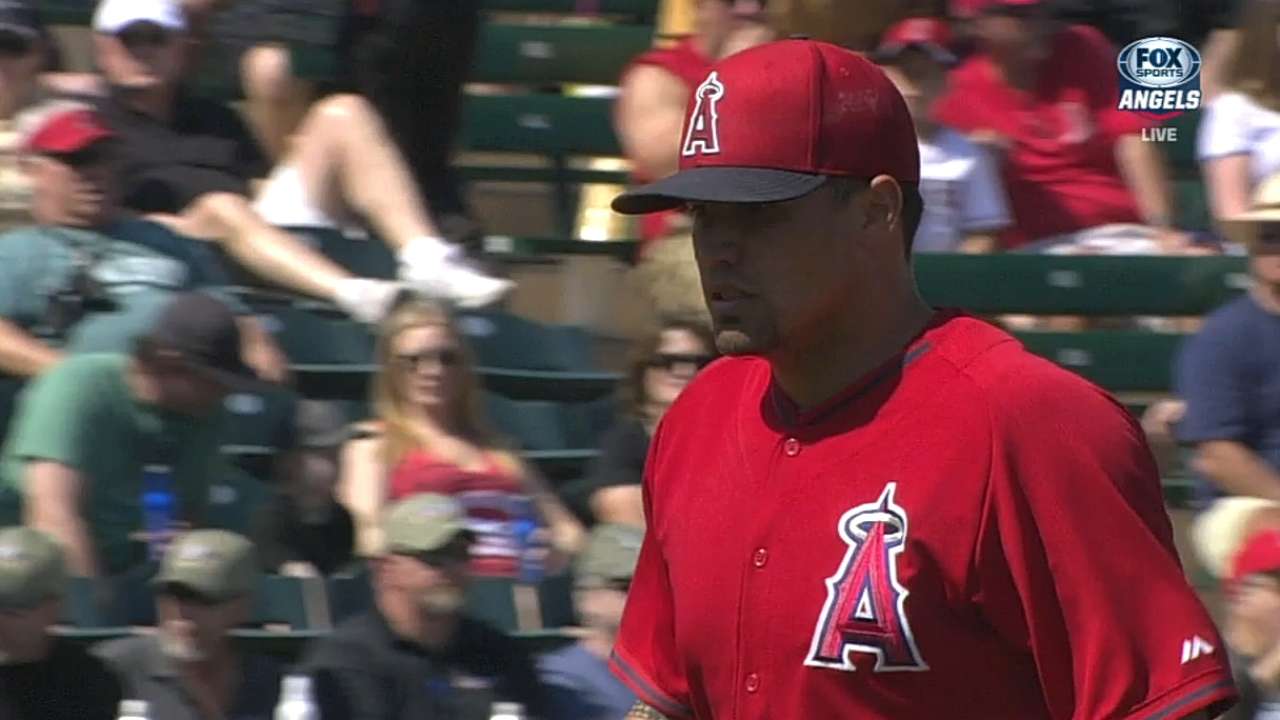 TEMPE, Ariz. -- Generating lots of movement on your pitches is never a bad thing, but Angels starter Hector Santiago -- like fellow lefty C.J. Wilson -- will always have a relatively high walk rate because of it. Over the last two years, the 26-year-old left-hander has walked 4.6 batters per nine innings, which trails only Edinson Volquez among those who have compiled at least 200 innings in that span.
Santiago has command of five pitches -- a fastball, a cutter, a slider, a changeup and a screwball -- and they all move.
Walks are just something he has to live with.
"Definitely," he said. "There's times where I throw 15 changeups that are nice and straight, and then there's some of them that just get massive depth to it. But right now I feel great. I feel like I'm in the zone all the time, whenever I want to be. I feel like right now I'm probably better than I've ever been with strikes in the zone."
Santiago issued just three walks in his first 11 Cactus League innings, but gave out three more in a 91-pitch, 5 1/3-inning outing against the Giants on Monday, which saw him scatter three runs on four hits while striking out five.
Santiago "felt like everything was working," and he even threw three pitches he never had before -- a sinker and a cutter that broke inside to righties, and a faster screwball that reached about 85 mph.
Sometimes, he isn't sure how his pitches will break.
"I throw a four-seamer that will [start straight], and then all of a sudden take off to the right like a cutter," Santiago said. "Then I'll throw the next one and move it over a little bit and it'll stay straight and I'm like, 'Come on, one or the other.' But that's not a bad thing, because they're seeing one straight, hopefully the first one, and then the next pitch has a little cut in it. That's where I get those jams."
Alden Gonzalez is a reporter for MLB.com. Read his blog, Gonzo and "The Show", and follow him on Twitter @Alden_Gonzalez. This story was not subject to the approval of Major League Baseball or its clubs.