Red Sox cut Vazquez, Webster, Marrero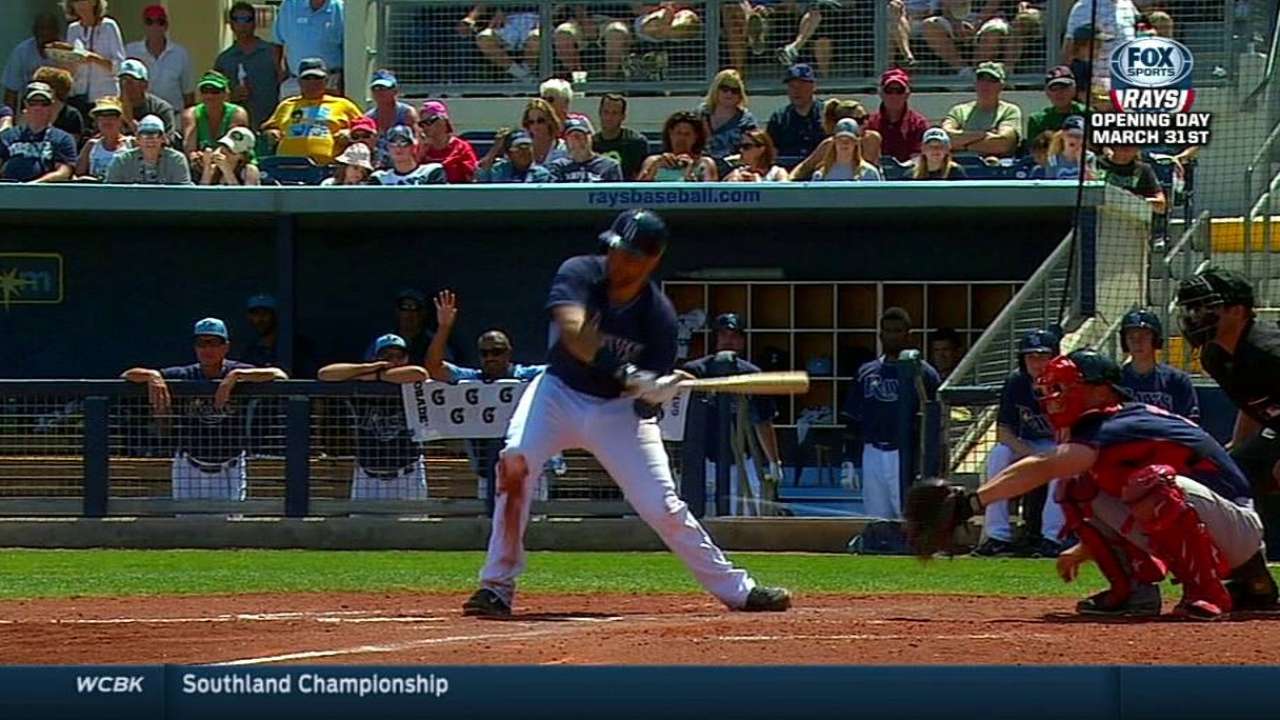 FORT MYERS, Fla. -- As part of their latest roster reduction, the Red Sox optioned catcher Christian Vazquez and right-hander Allen Webster to Triple-A Pawtucket while re-assigning shortstop Deven Marrero to Minor League camp on Monday.
All three players could fit prominently into the team's future.
Vazquez has wowed the Red Sox the last two Spring Trainings with his cannon arm and quick release. In Grapefruit League action, Vazquez impressed with his bat, going 5-for-10 with a home run.
"The progression with the bat," said Red Sox manager John Farrell when asked what most impressed him about Vazquez in camp. "His willingness to go the other way with some base hits. He's starting to impact the baseball a little bit more in some advantage counts. He has the ability to shut down a running game with the way he defends and the way he throws. This is a guy, there would be no hesitation if the need were to arise to call upon."
Webster is one of the starters the Red Sox could lean on if the need arises over the course of the season.
"Execution [is improved]," said Farrell. "The understanding of who he is as a pitcher. And particularly the use of his two-seamer. That's the one that's allowed him to relax and has allowed him to use a fastball to fastball count, put the ball on the ground. And yesterday, when things were going haywire behind him, the poise he showed on the mound to keep things under control was the most impressive thing."
Marrero finished his second Major League camp on a strong note, clubbing a home run in Port Charlotte, Fla., against the Rays on Sunday.
"He's a well above-average defender," said Farrell. "Last year, he had a little bit of exposure to us while he was in big league camp. But this year, he's a very good defender right now. And I think he's settling in to an approach at the plate that's not only consistent, but one that works best for him. He does have a tendency to tinker with some things and he's always searching for what the right feel is. But we've seen him the last five, six days really impact the baseball to the pull side."
With the latest moves, the Red Sox have 43 players in camp, including 33 from the 40-man roster.
Ian Browne is a reporter for MLB.com. Read his blog, Brownie Points, and follow him on Twitter @IanMBrowne. This story was not subject to the approval of Major League Baseball or its clubs.