McCann says Teheran 'turning into an ace'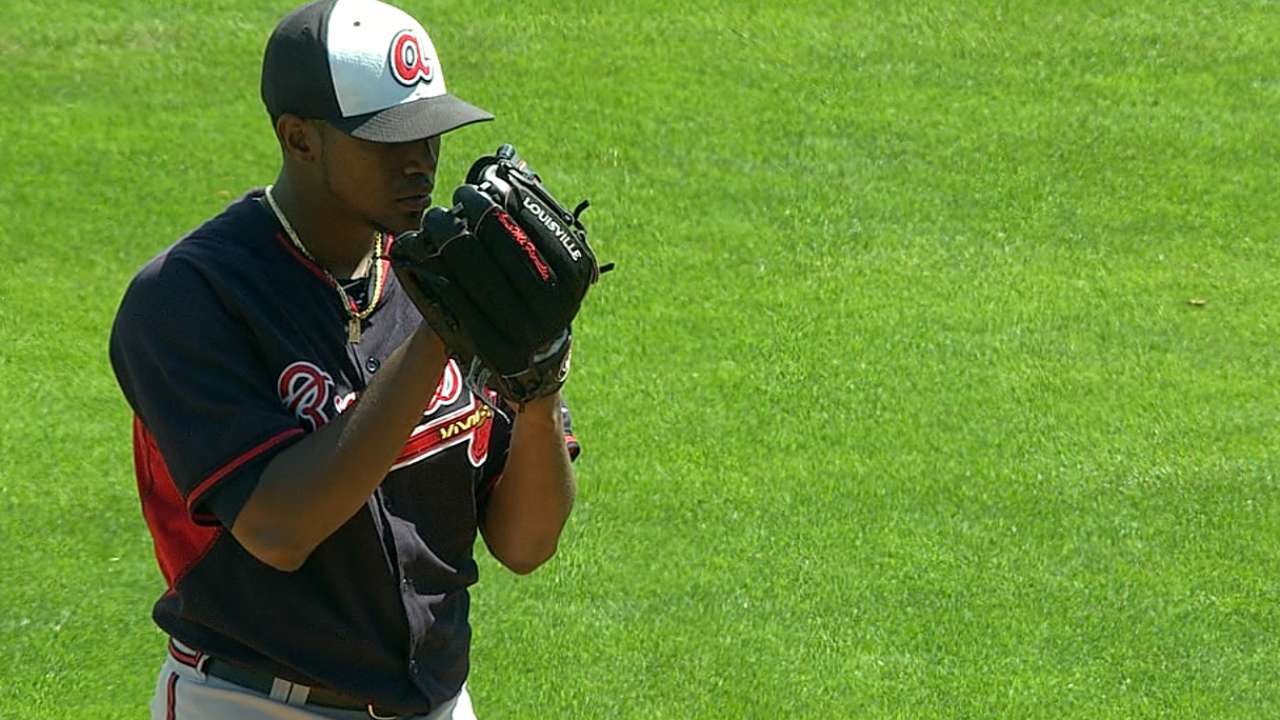 TAMPA, Fla. -- With Kris Medlen and Brandon Beachy facing the likelihood of season-ending Tommy John surgery, the Braves' need for Julio Teheran to perform like a No. 1 starter was only intensified. The good news, according to his former catcher, is that he looks ready for that top billing.
"He's turning into an ace. He's turning into a top-of-the-rotation pitcher," Yankees catcher Brian McCann said after going up against him Sunday at George M. Steinbrenner Field. "To face him and to see the ball explode out of his hand, it kind of gives you a different look. The sky's the limit for him."
Teheran held the Yankees to one run on five hits and a walk while striking out five over four innings in Atlanta's 7-4 loss. He ran into some trouble in the first inning, giving up a double to leadoff man Ichiro Suzuki and a single to Eduardo Nunez, but responded with three straight strikeouts: Mark Teixeira, McCann and Kelly Johnson.
"Outstanding. He mixed his pitches well," Braves manager Fredi Gonzalez said. "He had a little jam there in the first inning with the meat of their order coming up and got out of that jam, punched out a couple guys. He did a nice job, he really did."
Teheran went 14-8 with a 3.20 ERA in 30 starts last year as a rookie, and the lone run he surrendered in the second inning Sunday was the first time he's been scored upon all spring. Overall, the right-hander has given up 11 hits and two walks while striking out 13 in as many innings.
"[I'm] just commanding my pitches, and I think that I've been doing well," Teheran said. "Just starting to feel ready, ready for the season."
Adam Berry is a reporter for MLB.com. Follow him on Twitter at @adamdberry. This story was not subject to the approval of Major League Baseball or its clubs.