Hamels confident after Sunday 'pen session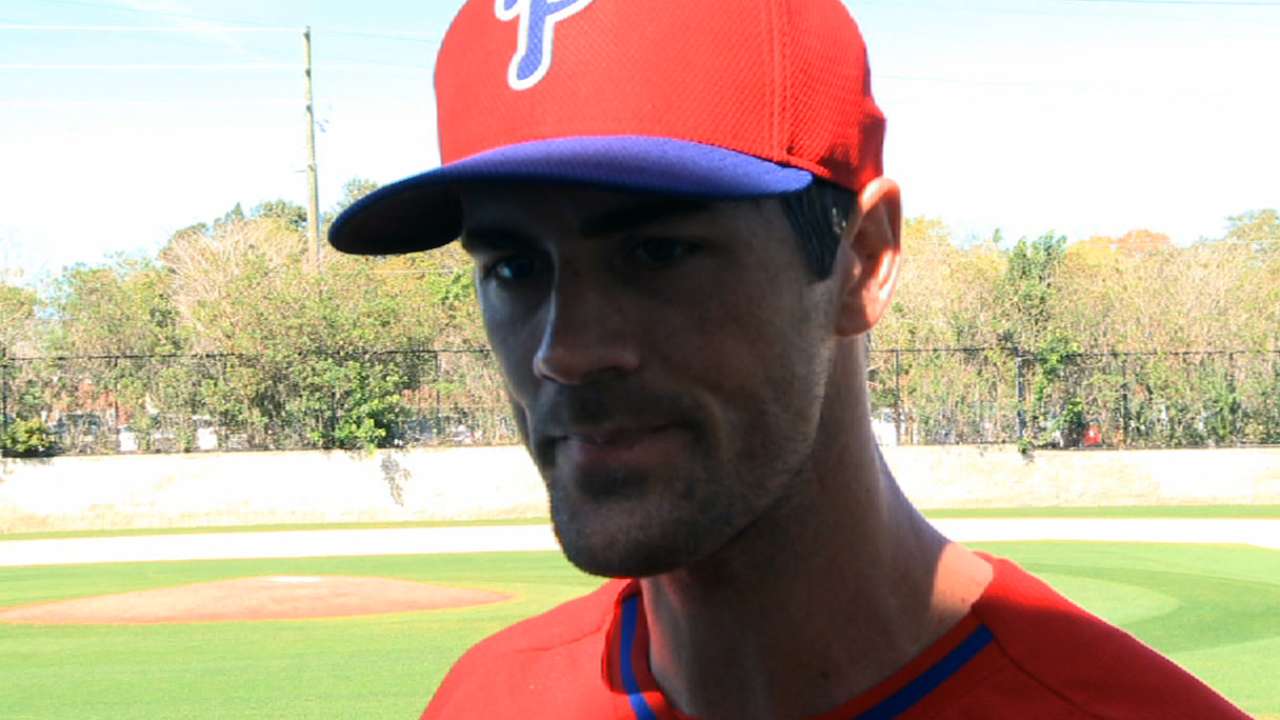 CLEARWATER, Fla. -- Check back later this week, but Phillies left-hander Cole Hamels brimmed with confidence following Sunday's bullpen session at Bright House Field.
He threw 27 pitches at about 70 percent as he recovers from a left shoulder issue that put him several weeks behind schedule. Hamels said he hopes to throw again Wednesday, then possibly face hitters after that.
"I was really thoroughly impressed with the way I've been feeling all week," he said. "The past couple days with recovering and still being able to maintain the exercises and the strength program without any hiccups or even having to take it back a notch, I've really been able to bounce back really well."
Keep in mind that Hamels seemed to be progressing nicely earlier this month before he suffered a setback. His arm felt fatigued as a result of pushing too hard too fast and being unable to build strength as he would during a typical offseason.
He indicated this time is different.
"Ultimately, my strength is now there," he said. "I can throw at the distance I know I'm capable of throwing. I could probably throw more. Having that and throwing with the right type of intensity, then it leads right into the mound.
"The plan is to go Wednesday. A 'pen. And then, from there, get right into batting practice. So, I'm really looking forward to this week. This is going to be a big week with some big stepping stones. I know with everything we've been able to do, the way I've been able to recover and gain the strength necessary to do it, I'm really pleased."
Todd Zolecki is a reporter for MLB.com. This story was not subject to the approval of Major League Baseball or its clubs.