Indians to help Bauer over 'bumps in the road'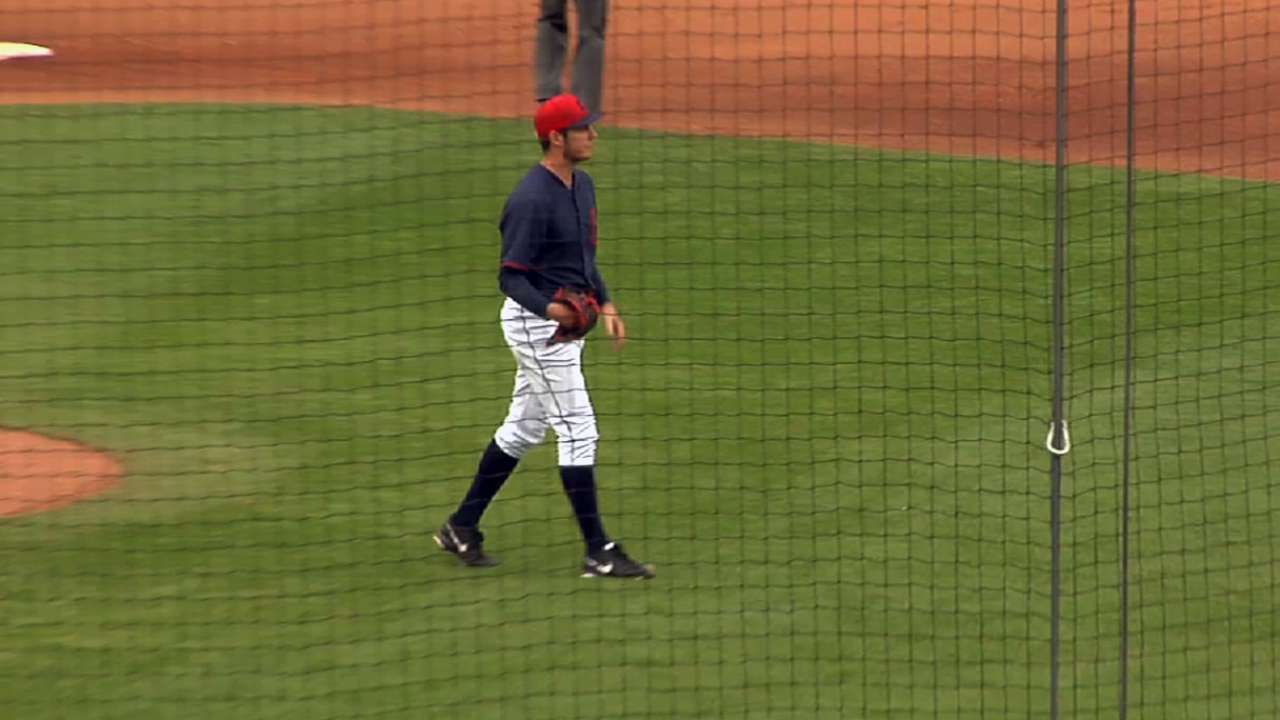 SCOTTSDALE, Ariz. -- Trevor Bauer had looked good early in the spring. Then Monday came along.
That was when the right-hander, a top prospect a few seasons ago, gave up seven runs (six earned) on seven hits in two innings against the Angels. After the game, Indians skipper Terry Francona said: "It's not always going to be easy. Nobody is going to remotely give up. We all still think that there is a good Major League pitcher in there. We're just going to have to keep fighting, and we'll fight with him. We're going to figure it out."
On Tuesday, Francona was asked if those comments indicated that the team had serious concerns about Bauer moving forward, but Francona clarified to say he was simply doing his best to answer the question of whether adjustments needed to be made.
"He had a tough outing," Francona said. "I think I just wanted to drive home the fact that there are going to be bumps in the road and that the last thing we're going to do is ever bail on him. We're just going to continue to … whether it's fight through it, work through it, communicate through it and get to the point where he's the finished product. And it may not always … be easy. That was kind of all I was saying.
"He's worked really hard to get his delivery. You see the way he's letting the ball go. Now we've got to work on fastball command. And that is something that's front and center, and he gets that. Now we've just got to get there."
Doug Miller is a reporter for MLB.com. Follow him on Twitter @DougMillerMLB. This story was not subject to the approval of Major League Baseball or its clubs.