MLB.com Columnist
Jonathan Mayo
Scouts go hunting, spot elusive Cardinals' Burdi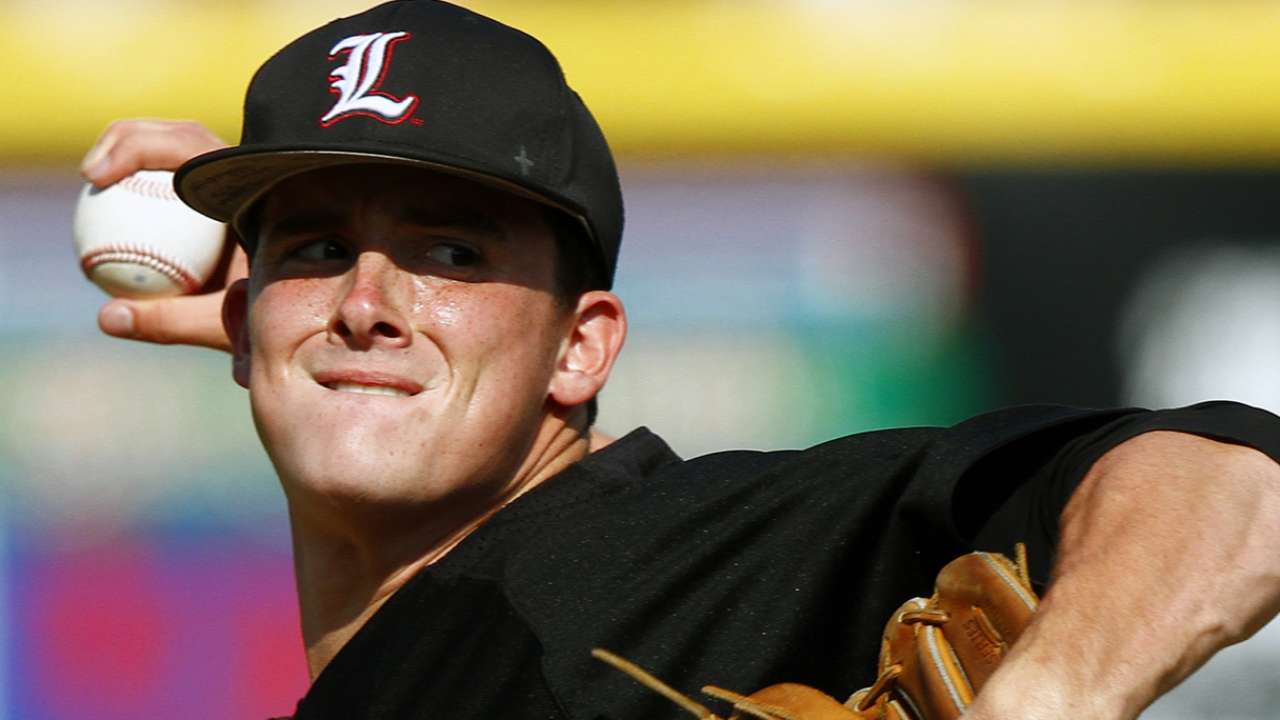 Getting to see a college closer in action can often be an elusive prize -- a Moby Dick for scouts across the country. There's often no rhyme or reason regarding their schedules and there's definitely no guarantee a scout will get to see the reliever in question pitch with the game on the line.
Still, scouts will try to minimize the risk by examining the schedule closely. When they looked at the box scores from the first two games of Louisville's home series against Miami (Ohio), many took a shot and headed there for Sunday's game in the hopes of seeing the Cardinals' Nick Burdi pitch in the late innings.
They got their wish. Burdi pitched the ninth, and while he did give up two hits, he also struck out the side to ensure a shutout. Unfortunately, it was a 9-0 white-washing, so it wasn't exactly the pressure-filled save situation they would have preferred.
"I figured there was a good chance he'd get some work," a scout who saw him on Sunday said. "When you're drafting a guy and you know what role he's going to be in, it's hard not to see him in that situation. As much as you'd like to see him, you'd like to see him in that save situation."
Nonetheless, there were some good takeaways from the outing. Burdi was at 97-99 mph with his fastball and complemented it with a solid slider. He's now appeared in five games and has yet to record a save, though he hasn't allowed a run and has struck out nine, while walking two.
This isn't one of those common situations where a guy who closed in college is seen as a setup man at the next level. Scouts will keep trying to guess right to see Burdi because he has the chance to continue finishing games at the highest level.
"Is he a future closer?" the scout asked, rhetorically. "I think so."
Jonathan Mayo is a reporter for MLB.com and writes a blog, B3. Follow Share This