Wilson gives LA health scare, but should be OK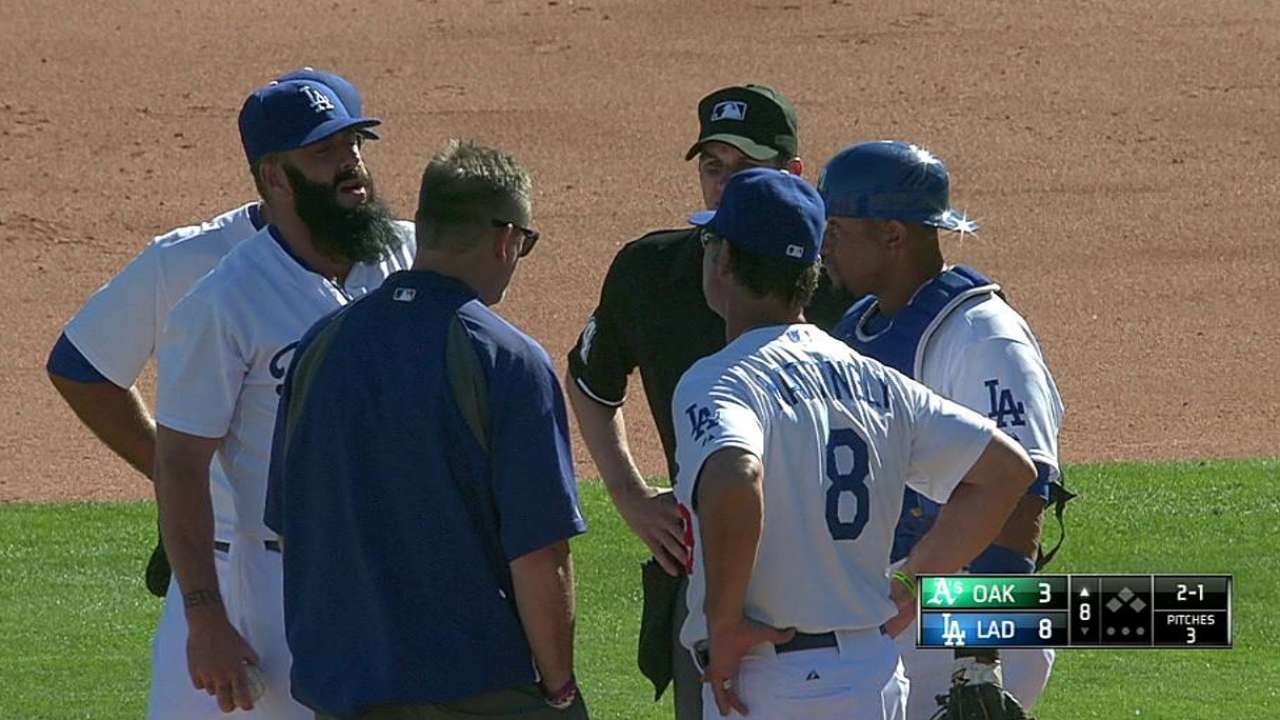 GLENDALE, Ariz. -- Reliever Brian Wilson gave the Dodgers a brief scare during Monday's exhibition game against Oakland.
While facing Addison Russell leading off the eighth inning, Wilson attracted the attention of pitching coach Rick Honeycutt, catcher Miguel Olivo, then manager Don Mattingly and finally assistant trainer Greg Harrell.
"Rick said something looked funny," Mattingly said. "I talked to Stan [Conte, the team trainer]. He said he's fine."
After a brief conversation, Wilson continued without taking a warm-up pitch. He allowed a long double to Russell, then an RBI single to Jose Martinez. Wilson then retired Luke Montz on a fly ball to right field and Mattingly returned to the mound to remove Wilson when he reached his 15-pitch limit.
The pitcher handed Mattingly the ball and went to the dugout with no apparent injury, relieved by Carlos Frias.
After talking to Wilson, Mattingly concluded that the reliever had too much time to warm up while the Dodgers scored four runs in the bottom of the seventh, recalling that Wilson was hit in a game in Cincinnati last year under similar circumstances.
Ken Gurnick is a reporter for MLB.com. This story was not subject to the approval of Major League Baseball or its clubs.