Lee ready to step up for Phils with Hamels out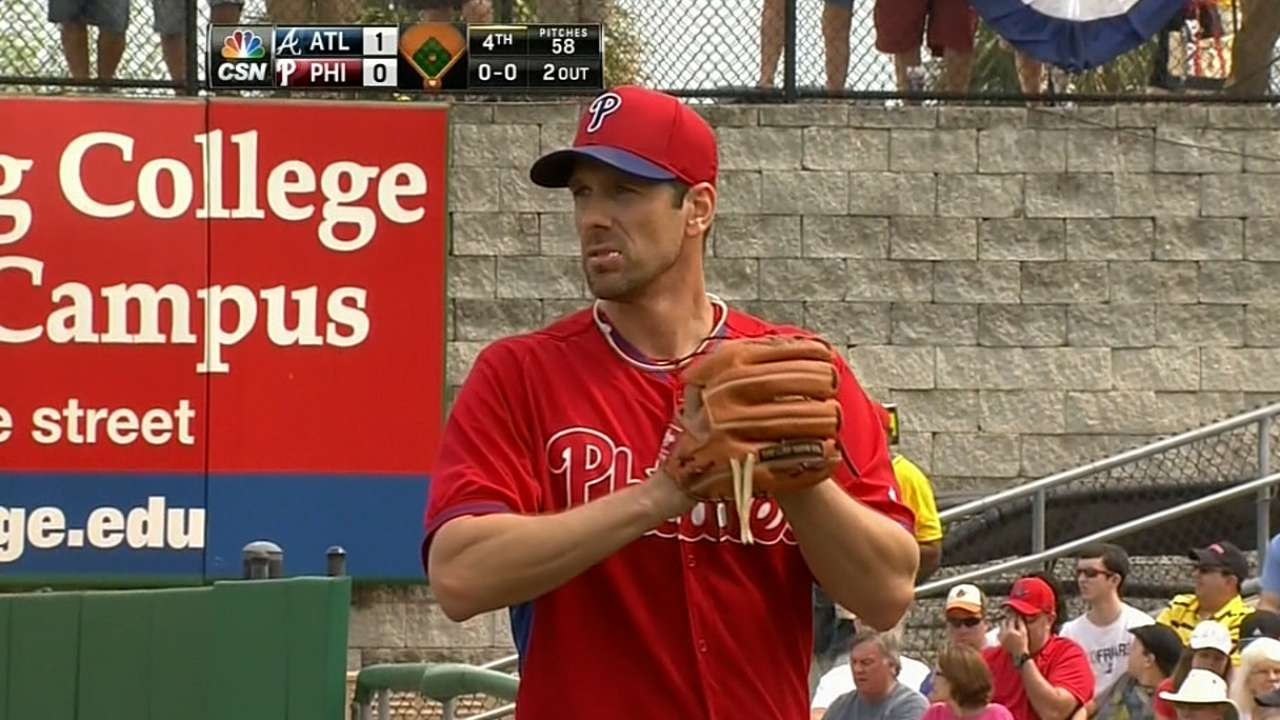 CLEARWATER, Fla. -- Phillies left-hander Cliff Lee is the presumed Opening Day starter, although the Phillies have made no announcement.
He allowed three hits, two runs, one walk and struck out five in 3 2/3 innings on Monday in an 8-1 loss to the Braves at Bright House Field. Braves right fielder Jason Heyward hit Lee's second pitch of the game for a home run out to right field.
Lee should be ready to go once the season starts. The Phillies will be leaning heavily on Lee, A.J. Burnett, Kyle Kendrick and Roberto Hernandez until Cole Hamels rejoins the rotation following a left shoulder issue.
That might not happen until May.
"Obviously, any time without him is not good," Lee said of Hamels. "He's one of the best pitchers in the game. We'd like to have him back as quickly as possible. But at the same time, there's nothing we can do about that. That's up to him to focus on his routine and rehab and do the things he has to do to get back. While he's doing that, we got to take care of business. Hopefully he gets back sooner than later."
Todd Zolecki is a reporter for MLB.com. This story was not subject to the approval of Major League Baseball or its clubs.