Betancourt returns for first time since surgery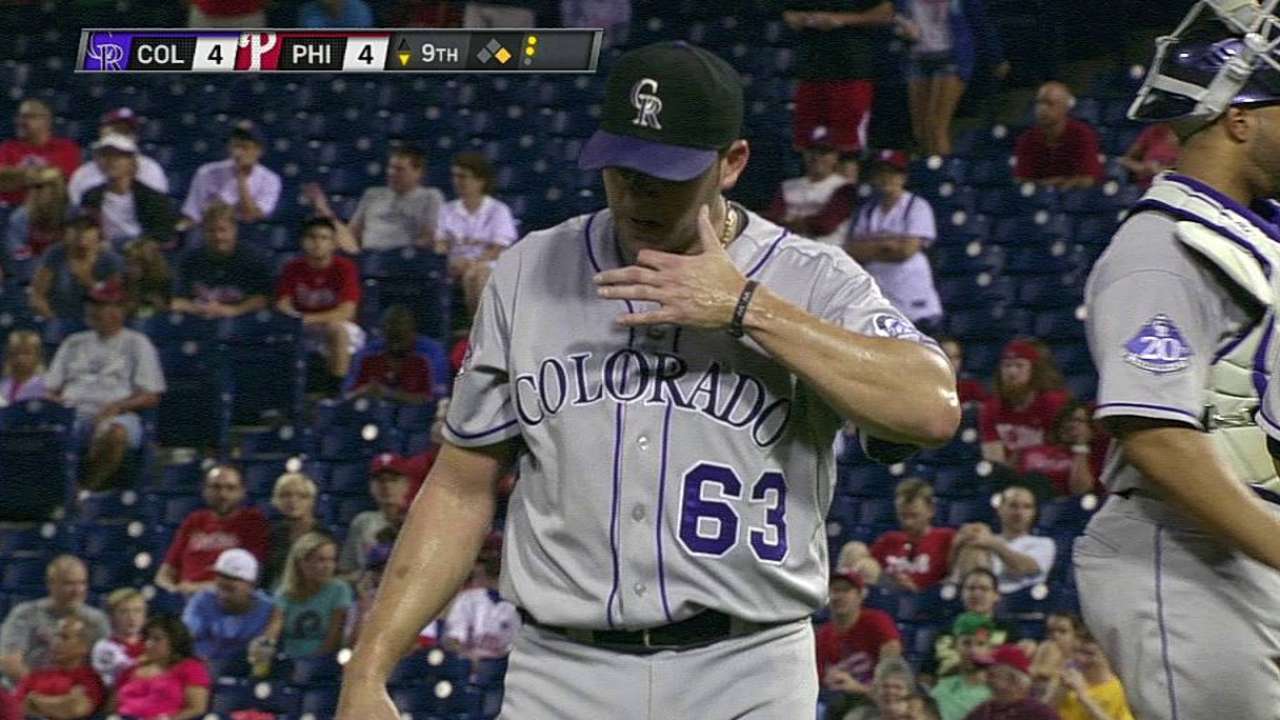 SCOTTSDALE, Ariz. -- The smile on Rafael Betancourt's face said it all.
The former Rockies closer arrived in Arizona late Sunday night, and on Monday morning was at Colorado's Spring Training complex to continue rehabbing following Tommy John surgery in hopes of returning to the Majors this season.
Betancourt, who turns 39 on April 29, was warmly greeted by teammates who were excited to see him for the first time since he had the season-ending operation in September.
"I'm really happy to be here and see all the guys," Betancourt said. "Sometimes you miss this, and I know there was a reason for me not to be here, but sometimes it helps to be around the guys."
Betancourt, who has pitched the last 4 1/2 seasons with the Rockies, became a free agent after the club declined its 2014 option on him. But the Rockies welcomed the right-hander to work out at Salt River Fields for 10 days so they can monitor his progress in the event they're interested in giving him a look once he's ready to pitch.
Betancourt is progressing through his regimen, and this week will throw 25 times from 90 feet on three occasions before moving back to 125 feet next week.
Some pitchers who have been through Tommy John rehab say the length of the rehab -- which takes between 10 and 12 months -- can take a mental toll on top of the physical one. But so far, Betancourt said everything is going as anticipated.
"People tell me it's a long rehab and whatever, but I go day by day," Betancourt said. "The way I feel now is pretty good. I've been throwing without any setbacks, and I hope to get back in there and see what happens."
Cash Kruth is a reporter for MLB.com. Follow him on Twitter at @cashkruth. This story was not subject to the approval of Major League Baseball or its clubs.