Hanigan glad to put injury-plagued '13 behind him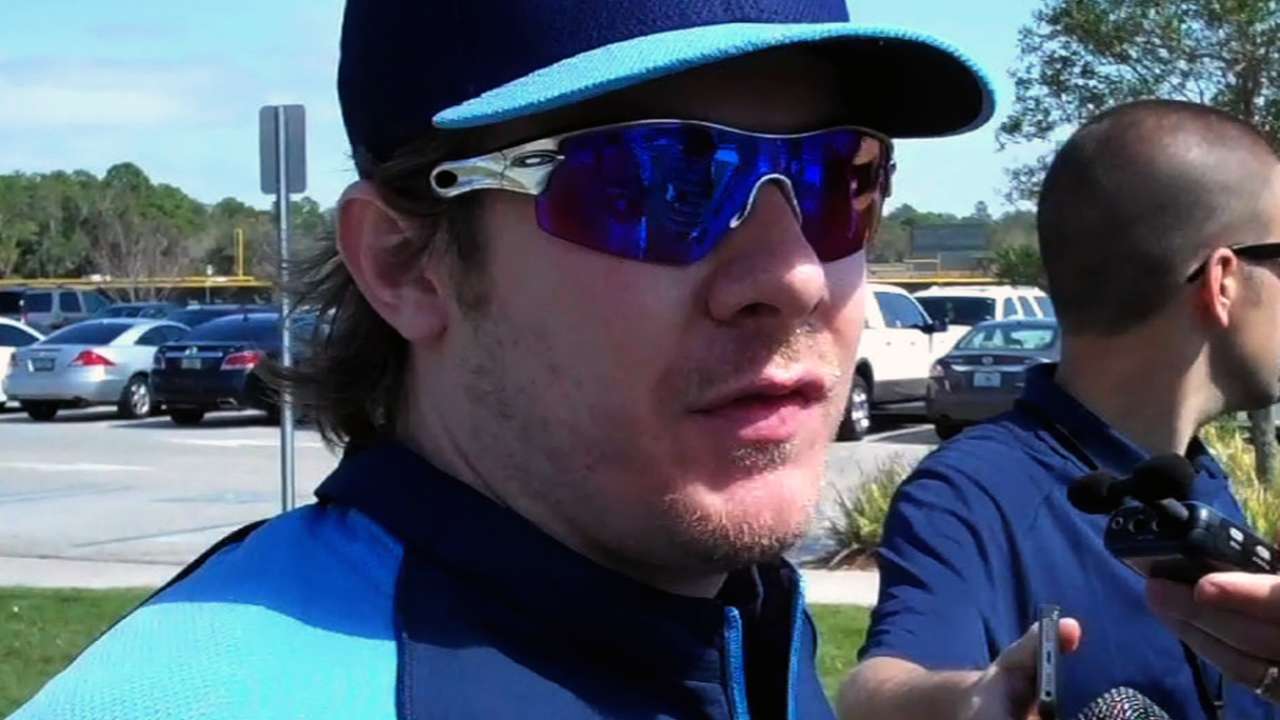 TAMPA, Fla. -- Ryan Hanigan's 2013 season is one he'd like to forget given the number of injuries he incurred.
Those injuries limited the Rays' new catcher to 75 games and 66 starts for the Reds. Twice he spent time on the disabled list.
First came a strained left oblique (April 21-May 9) and then came a left hand injury (July 11-Aug. 8).
"I screwed up an oblique in camp, and I tried to take it into the season," Hanigan said. "I had to shut that down until I got that healthy. I came back and I felt OK for awhile, then I strained something in my hand. It was kind of awkward. I was using a bigger bat than the one I usually use and it slipped off my hand."
The hand concerned Hanigan most since the injury never seemed to fully heal last season.
Hanigan now says the injury is history.
"Hand feels great," Hanigan said. "That's what I'm super happy about. No problems at all. The main thing I was working on this offseason was to make sure [my hand felt better]. And I feel great."
Bill Chastain is a reporter for MLB.com. This story was not subject to the approval of Major League Baseball or its clubs.