Effective Lincecum pleased with latest outing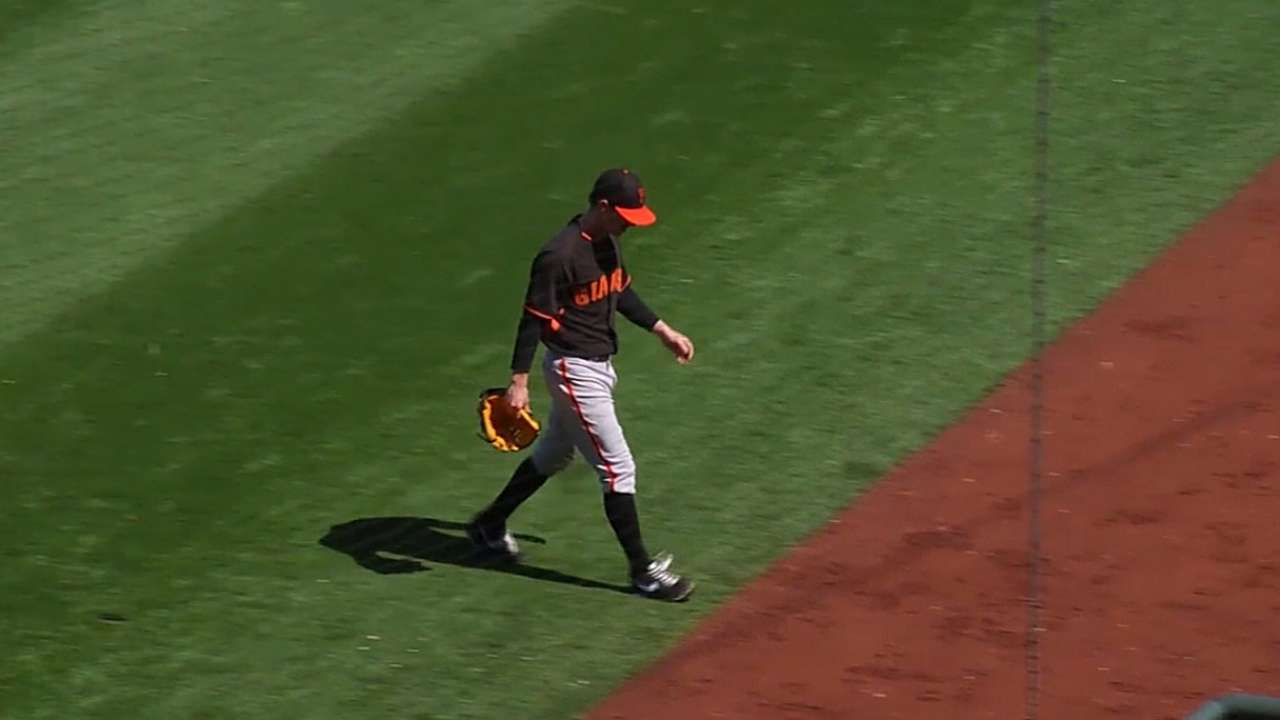 SURPRISE, Ariz. -- Royals hitters made plenty of contact against Giants ace Tim Lincecum in his three innings on Friday afternoon.
None of it was the good kind -- and that's all that matters to Lincecum.
The two-time Cy Young Award winner needed just 35 pitches (26 of them strikes) to get through the three frames, an efficient outing that he hopes typifies his 2014 season. Lincecum allowed two hits and did not record a strikeout or a walk.
"I had a few swings and misses here, which is something I'm looking for," Lincecum said. "It would have been nice to get them on the third strike, ... but outs are outs, and hopefully I'll be able to turn those into strikeouts later."
Lincecum's fastball velocity stayed around 90 mph for most of the game -- a number he expects to increase as camp goes on. Still, velocity isn't at the top of Lincecum's spring checklist.
"I'm hoping it will [increase], just as I get my arm strength up and as I get extended a little more and get a feel for myself on the mound during a game-time atmosphere," Lincecum said. "I'm not really too worried about trying to get it up, or where it's at. It's all about placement, and I know if I just set my sights low [in the zone], I'm better off."
Lincecum said there has been a noticeable difference in his command when he has fallen behind in the count this spring. He has been effective within the strike zone, inducing weaker contact.
Lincecum pointed to a return in confidence, related to his offseason regimen, which was much more intense than in past winters.
"I did all the work, I put in the time that I needed to this offseason, which leaves me in a better mental state when I go out there," Lincecum said. "I'm not wondering if it's a mechanical issue, and if it is a mechanical issue, I can fix it quickly."
Lincecum's outing Friday continued a dominant trend for the Giants' staff. In 21 Cactus League innings, San Francisco starters have allowed only four runs -- three of them earned. The projected starting five has tossed 23 frames and allowed just one run.
AJ Cassavell is a reporter for MLB.com. Follow him on Twitter @ajcassavell. This story was not subject to the approval of Major League Baseball or its clubs.