Sandberg unhappy with Phillies' lack of fundamentals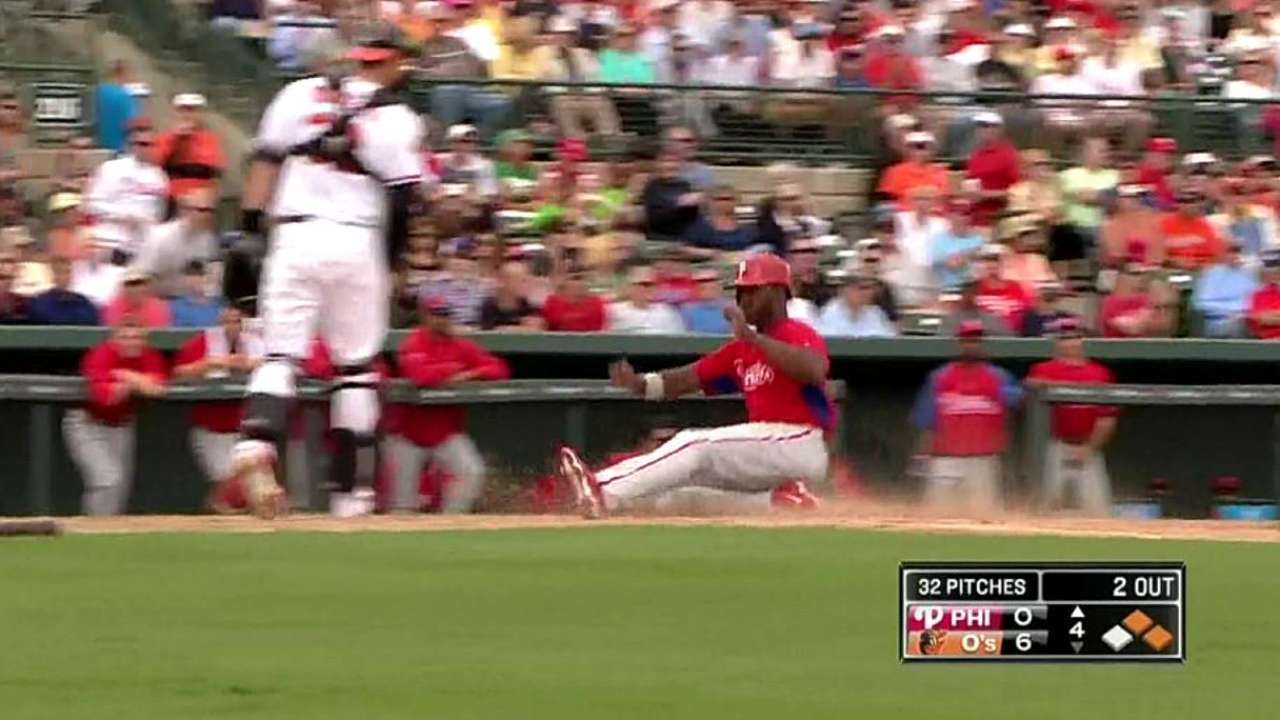 SARASOTA, Fla. -- The Phillies are 1-8-1 in the Grapefruit League after a 15-4 loss to the Orioles at Ed Smith Stadium on Friday. Ryne Sandberg isn't as unhappy about the defeats as he is about the way they've been occurring.
"We've got some work to do," the manager said. "As we have a chance to tighten up the squad and fine-tune some things down the road, we're looking towards that. But, yeah, we have some work to do. Just a lot of little things. The wind blowing. Players unaware of it. Bobbles on the infield. Cutoff throws coming in. Yeah, we've got a lot of work to do.
"We haven't been able to play nine innings of baseball without giving some extra outs or having a crooked number go up later in the game. So there are a lot of things that need to be ironed out to put together a game to give us a chance to win."
The Phillies made two errors, but mental mistakes and poor fundamentals have also been a continuing issue. The team batting average is .189, lowest of any team. The staff's ERA is 5.46. Six pitchers were used Friday and each gave up at least one run.
Sandberg was especially frustrated by Friday's game.
"This one wasn't pretty from the get-go and got uglier as we went. That's not good. We need to stress fundamental baseball, work at it, practice it. Hopefully just a throwaway kind type of a game. Back to work tomorrow and try and put a game together and get it going the other way," he said.
Paul Hagen is a reporter for MLB.com. This story was not subject to the approval of Major League Baseball or its clubs.